We can all agree that since the very first season of Orange Is the New Black, Danielle Brooks has slayed the role of Taystee Jefferson and made her one of the best TV characters of all time.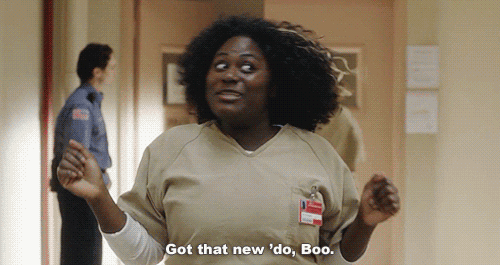 But in a recent interview with People, Brooks revealed that she came thisclose to turning down her now-iconic role:
To be honest I didn't know Orange was going to be one of those dream jobs...I almost turned it down in the beginning because there was possibility for nudity, but I'm really glad I didn't do that.
What?! I honestly couldn't imagine OITNB with anyone but Danielle Brooks playing Taystee...
Thankfully, we don't have to live in that world — Brooks is thrilled she took the role of Taystee and looks forward to landing even more amazing acting gigs in the future:
Getting to work with so many incredible women and getting to play this character that has just grown tremendously throughout the season — I just pray for 100 times more chances like this in my career.
YAAAAAAAASSS, QUEEN!