I'm Still Crying Over 8-Year-Old "Minari" Star Alan Kim's Critics Choice Awards Speech
"Oh my goodness, I'm crying..."
Last night, 8-year-old Alan Kim took home the Best Young Actor/Actress award at the Critics Choice Awards for his wonderful portrayal of David in Minari.
Alan geared up for the big night with a photo shoot in his tux...
And when the time came to accept his award, Alan delivered one of the sweetest speeches I've ever seen in my life:
I started crying as soon as he started crying while thanking his family, cast, and crew, and then the water works just kept coming.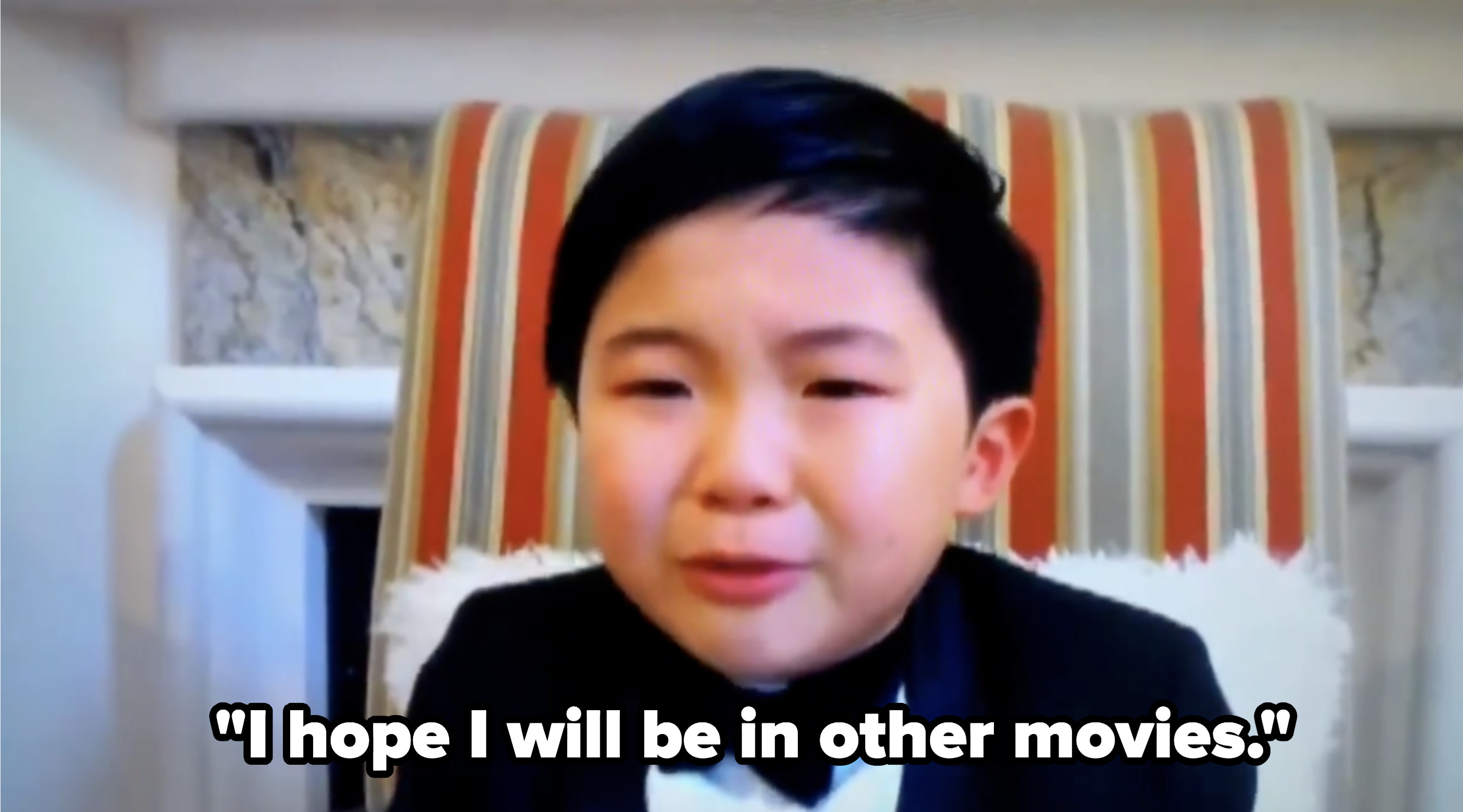 But I fully lost it when Alan pinched his cheeks, hoping the moment wasn't a dream.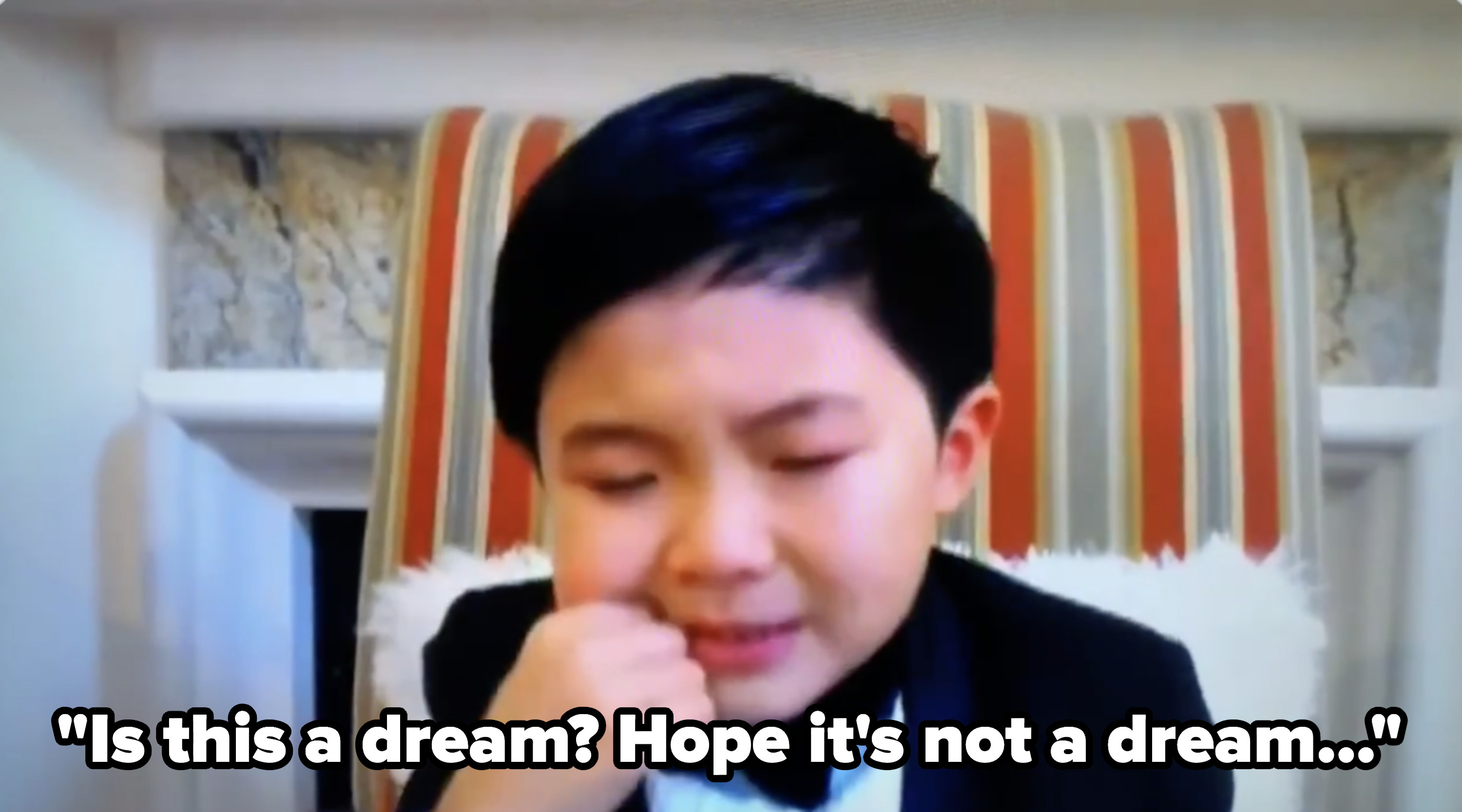 Steven Yeun, who played Alan's dad Jacob in Minari, tweeted his excitement:
And the rest of Twitter couldn't stop talking about the special moment:
Harry Shum Jr. even invented a brilliant new category:
Congrats on your big win, Alan! Can't wait to see you in many more movies to come!
Minari is now in theaters and on-demand.