1.
When Chrissy Teigen gave Gigi Hadid an alternate message to share with her haters after she was body shamed...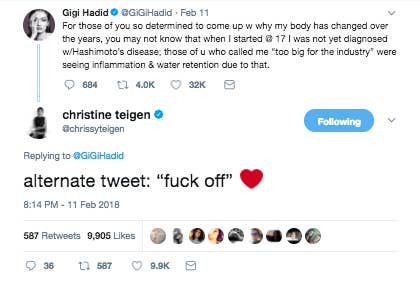 2.
...and when she offered to pay a fine for gymnast McKayla Maroney so she could speak out against her abuser:
5.
When Debra Messing called out E! for paying Catt Sadler less than Jason Kennedy — and she did it on their own red carpet:
7.
When Sophie Turner defended Taylor Swift when she was included in Time's Person of the Year issue: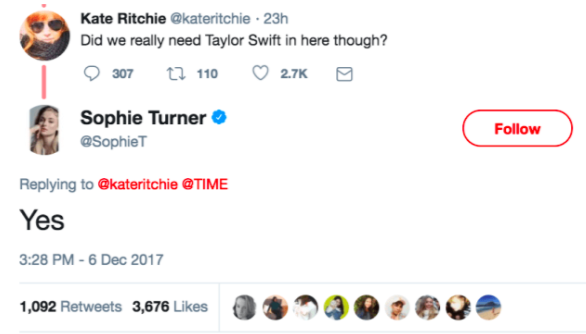 8.
When Kim and Khloé Kardashian shared their love for Millie Bobby Brown: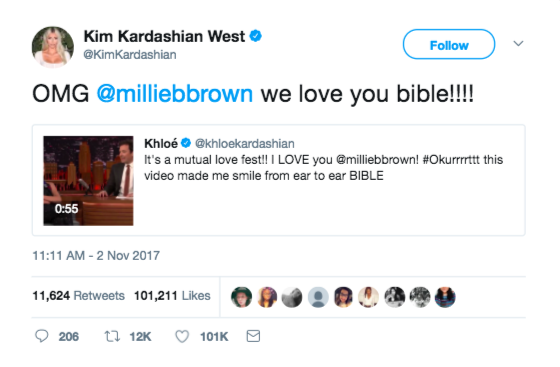 9.
When Busy Philipps was there for Michelle Williams on the anniversary of Heath Ledger's death:
10.
When Reese Witherspoon supported her Big Little Lies co-stars throughout awards season and had THIS permanent expression pretty much whenever Nicole Kidman did anything...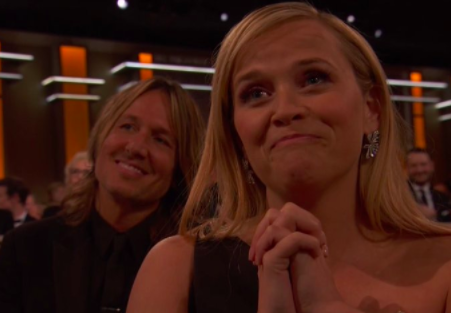 11.
...and when she cheered on Team USA's Mirai Nagasu after her historic triple axel and they revealed they're each other's heroes: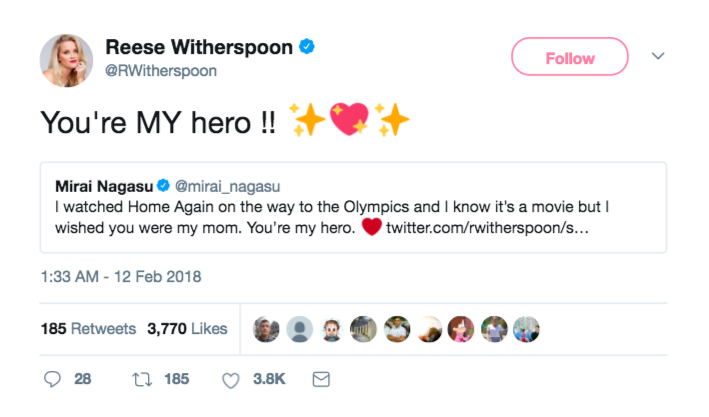 12.
When Serena Williams was so excited for her friend and competitor Caroline Wozniacki for winning her first Grand Slam tournament:
13.
When Cyndi Lauper sang Miley Cyrus' praises: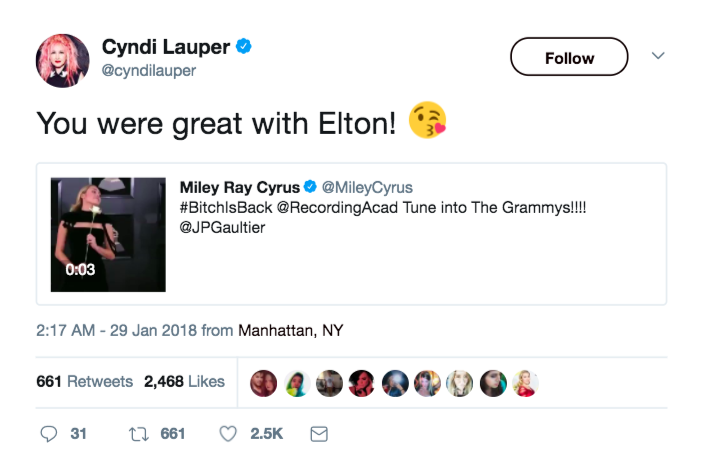 14.
When Mindy Kaling couldn't help but brag about her old high school classmate, Rachel Morrison, for being the first woman nominated for Best Cinematography at the Academy Awards:
15.
When Jennifer Lawrence, Cameron Diaz, and Adele became the girl crew we never knew we needed and showed up at the 2018 Women's March together: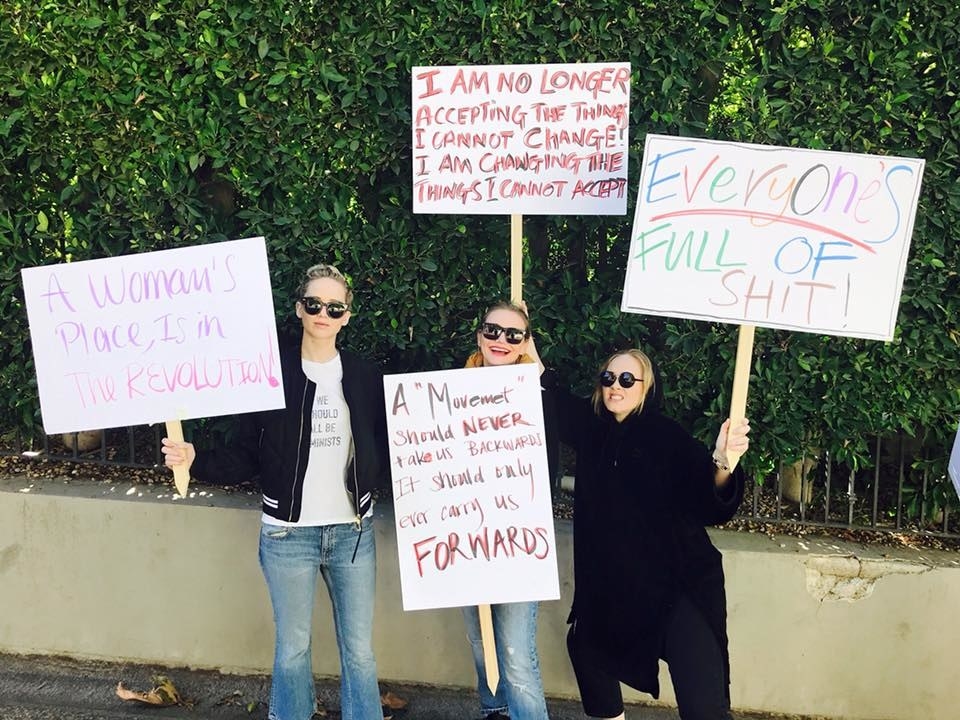 16.
When the Grammys President said women needed to "step up" to win awards and Pink shut it RIGHT DOWN and stood up for her fellow female artists:
18.
And, of course, that beautiful moment when Kesha was joined on stage by a whole group of inspirational women for her powerful Grammys performance: