1.
When Dylan dropped some hilarious Zack and Cody *drama*: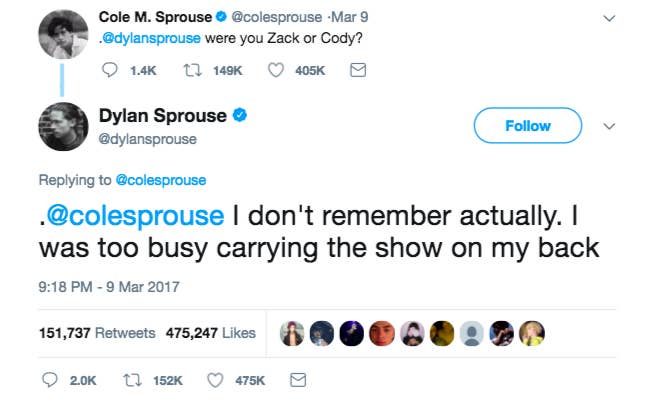 2.
When Cole had some thoughts about Dylan's new "party boy" status...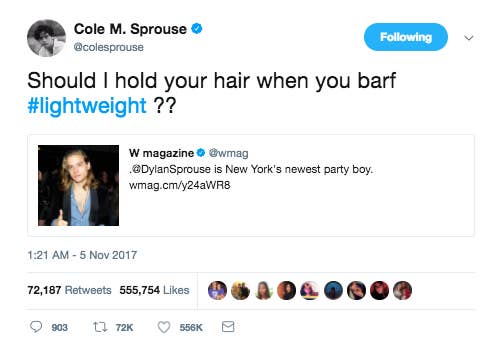 3.
...and Dylan had some drinking memories of his own:
4.
When Cole found this very interesting footage of his twin:
5.
When Dylan felt a little underappreciated:
6.
When Cole only had one question about Dylan's return to acting...
7.
...and then Dylan clapped back with a perfect response:
8.
When Dylan had beef with Cats (the musical, not the animals):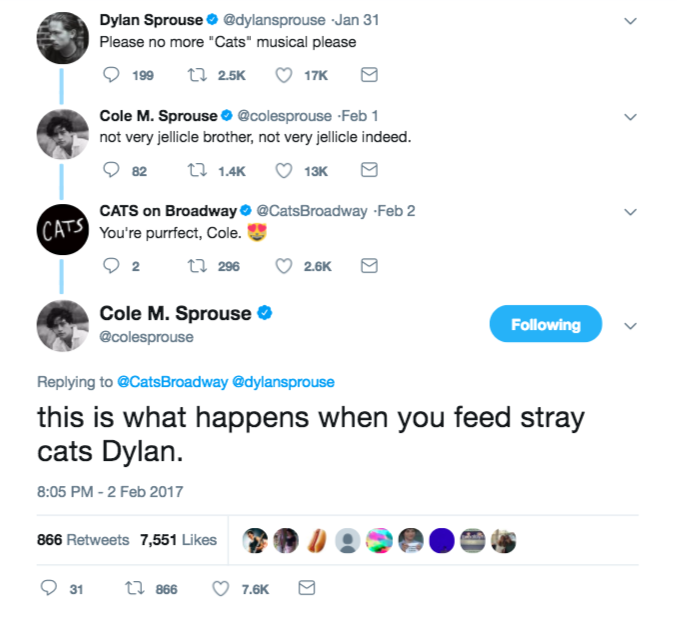 9.
When Dylan found a much better edit of The Suite Life of Zack and Cody: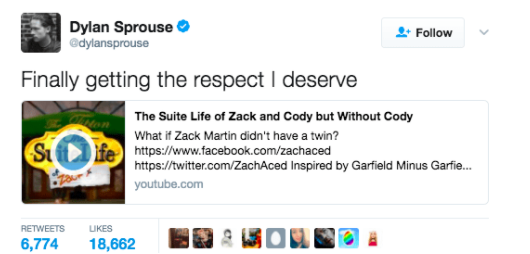 10.
When Cole had fun with name games:
11.
When Dylan revealed how he sees Cole...
12.
...and then Cole revealed how he sees HIMSELF:
13.
When Dylan offered up some good home organization advice to Cole: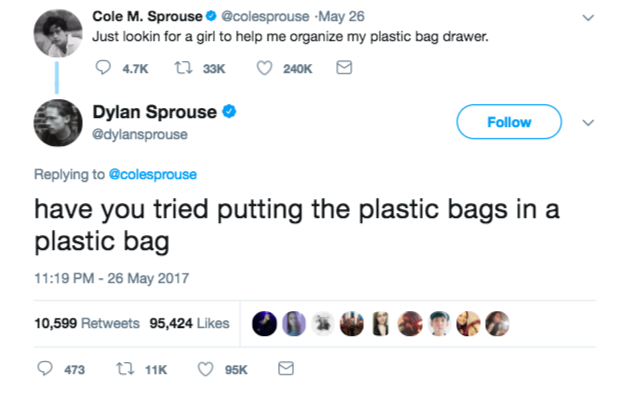 14.
When Dylan celebrated his brother's "acting" in the best way possible...
15.
...and then revealed his *true* feelings about Cole:
16.
When Cole revealed his alternate identity: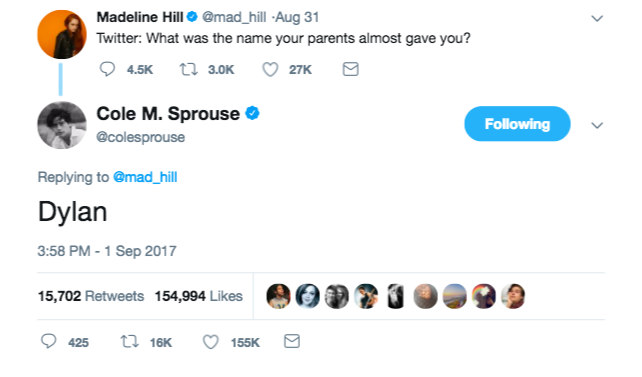 17.
And finally, when Dylan roasted himself but confirmed that all this A+ roasting is coming straight from the Sprouses themselves: