This post contains spoilers for Season 6, Episode 9 of Game of Thrones.
Well, it happened. Despite all hope and fan theories, it turns out the Umbers really did betray the Starks, and Ramsay killed Rickon.
BUT IT STILL FUCKING HURT.

The moment Ramsay pulled Rickon out on a rope and suggested a "game", it was over.
And it was awful.

It's like the creators thought we were just a bit too happy lately.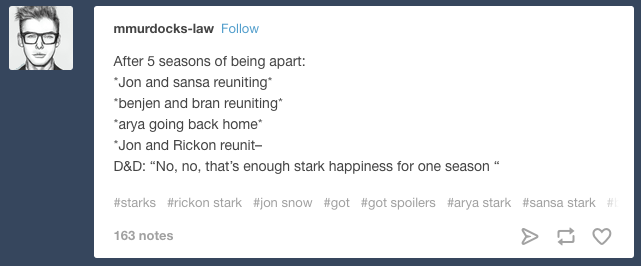 OK, sure, Rickon's death moved the plot along, reinforced the idea that all battles come at a cost, and cut what was ultimately a nonessential character.

BUT WAS IT REALLY NECESSARY?!
We never learn, honestly.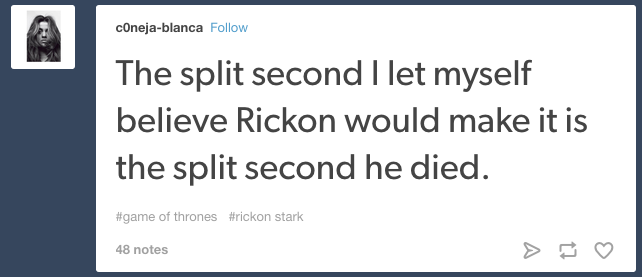 RICKON, BB, WHY DID YOU RUN IN A STRAIGHT LINE?

The worst part is when you remember the last time we saw Rickon and Jon (and, um, so many arrows) together.
IT HURTS.

AND WHAT ABOUT WHEN BRAN FINDS OUT?!
This is not OK.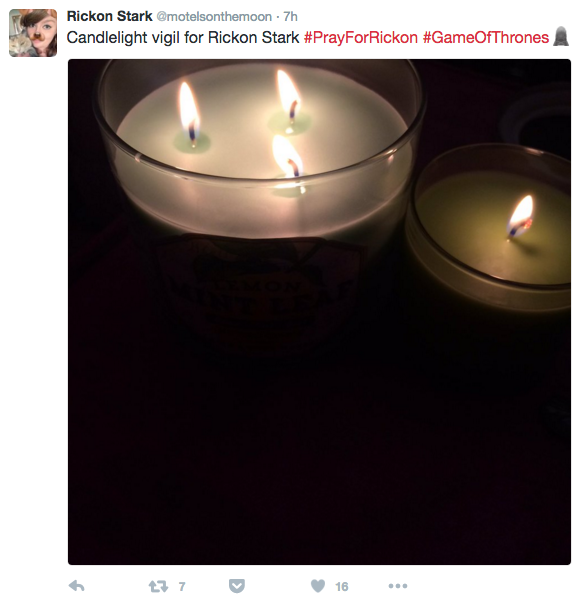 Like, it makes zero plot sense for Melisandre to bring Rickon back, but also SHE COULD TRY?!

It'd be great if the Starks just wouldn't die in the first place.

You've taken Ned, Catelyn, Robb, and Rickon (not to mention most of the direwolves!)... that's enough now, OK, Game of Thrones?