The 17 Most Important Man Hugs Of State Of Origin 2014
New South Wales celebrated their victory over Queensland in the most magical way. Man hugs.
1.
The Beautiful Touch Of Tearful Triumph
2.
The Perfect Cushion For A Weary Head Hold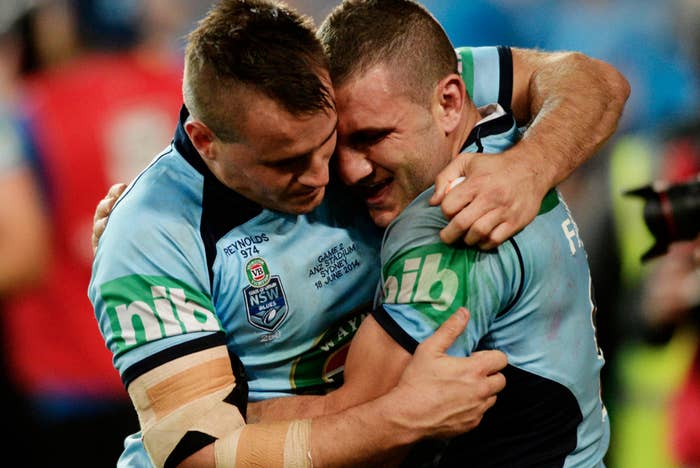 3.
The Headbutting Hug Of Cosmic Connection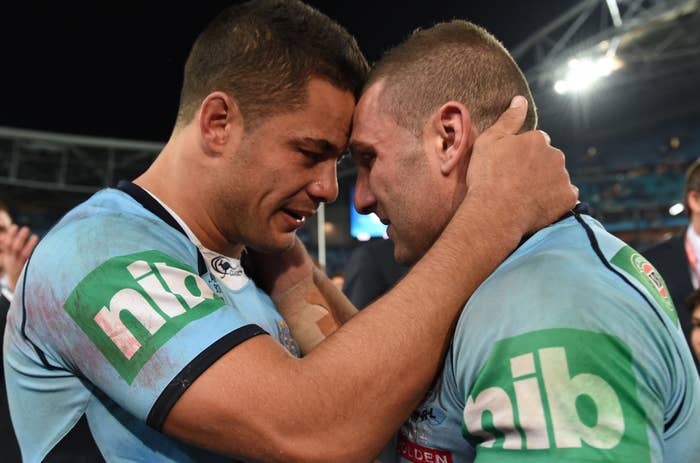 4.
The Levitational Lift Off Of Love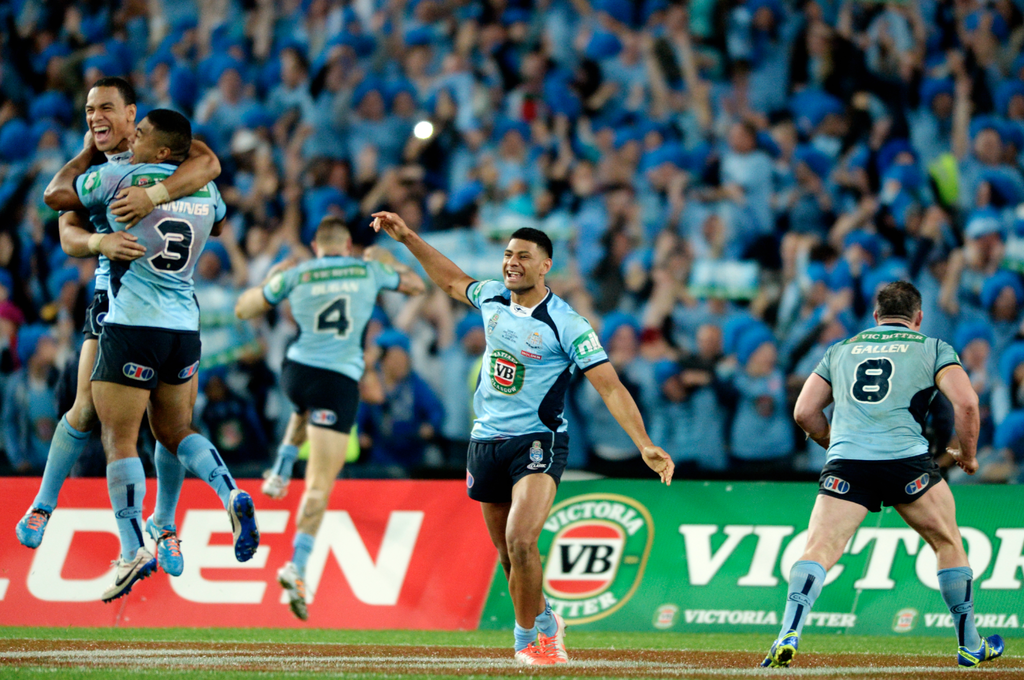 5.
The Pile On Of Perfection And Unbridled Joy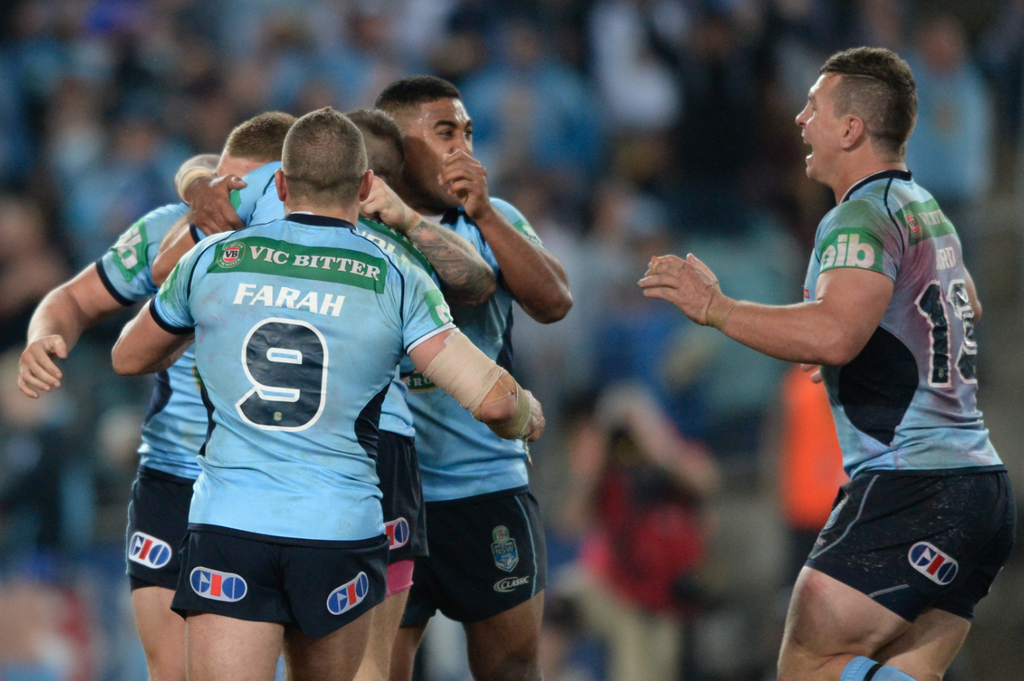 6.
The Huddle Of Happiness And BFFLs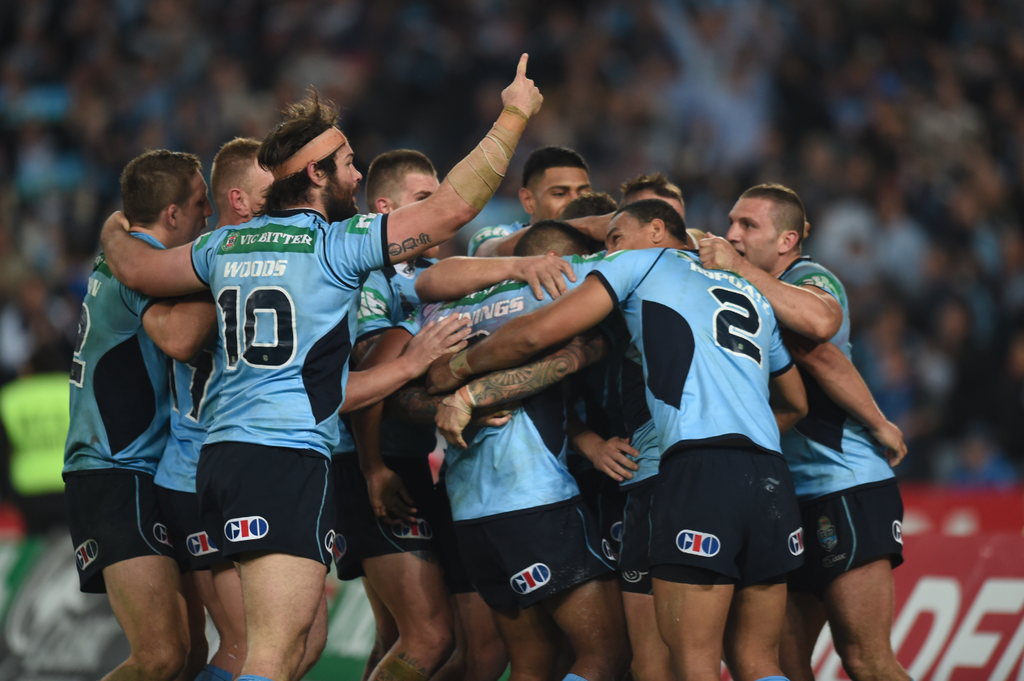 7.
The I Can't Believe This Actually Happened Hug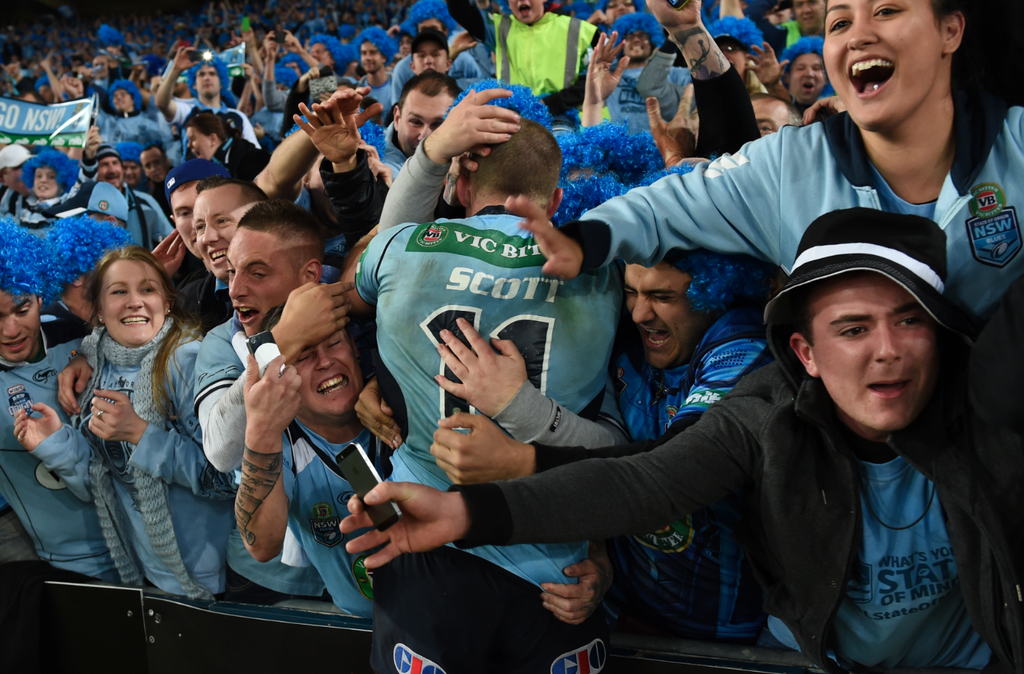 8.
The We'll Hold You And Never Let You Go Embrace