Here's What The "Riverdale" Teens Look Like Playing Their Parents In A Flashback
It totally works.
ICYMI, an upcoming episode of Riverdale will be a flashback to the early '90s, when the parents were in high school. And yep, the young cast are all taking on the roles of their characters' parents.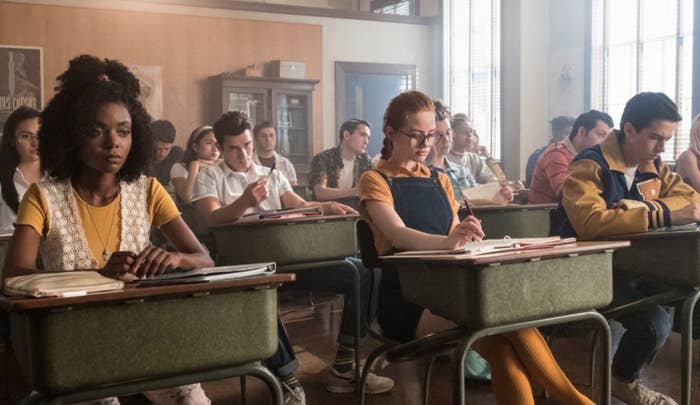 Madelaine Petsch as POSSIBLY Mary vs Molly Ringwald in Pretty in Pink
We'll hopefully get a lot of answers when the flashback episode airs on November 7.