Ah, 2011. A simpler time. The Oprah Winfrey Show was still on air. Ned Stark was alive on Game of Thrones. And LMFAO were topping the charts with "Party Rock Anthem".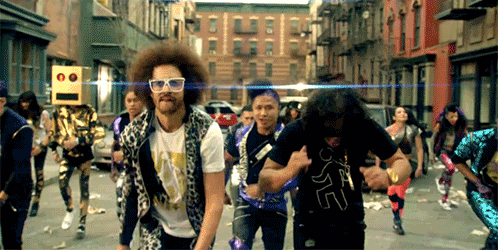 I'm delighted to share that IT'S BACK BABY. Well, not the song. Just the dancing. Because people have discovered "Party Rock Anthem" shares the same BPM with many other songs and are remixing the film clip.
It all started when Twitter user @Josejusejo shared this clip of the "Party Rock Anthem" dance set to the theme song from anime Evangelion.
From there, the memes started trickling in.
But it wasn't until @StanLewis_ posted this "Party Rock Anthem"/"Uptown Girl" mash-up that the meme really caught on.
Then the mash-ups came in thick and fast, and every single one was great.
How does it work so well every time?
The juxtaposition of LMFAO's dance moves with iconic songs just fills my heart with joy.
Like, this is such a 2018 mood.
Keep 'em coming, guys. This is truly a gift.