Alfie Allen (Theon Greyjoy/Reek) was recently in Australia to promote the release of Game of Thrones Season 5 on DVD, so naturally we decided to try and get as many Season 6 spoilers from him as we could.
And, most importantly, we now know who will be on the Iron Throne when it's all over: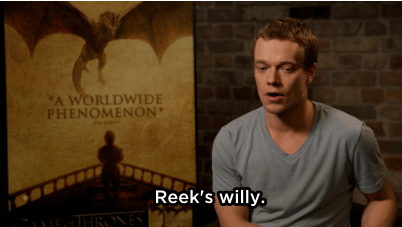 So there you have it, folks. So much to look forward to in Season 6.
Game of Thrones: The Complete Fifth Season is available on Blu-ray and DVD now.