The year was 1999. Alex Mack and the dude from 3rd Rock From the Sun were in a movie together. But it was this young Aussie guy who truly stole the show. Yep, you literally couldn't take your eyes off Heath Ledger in 10 Things I Hate About You.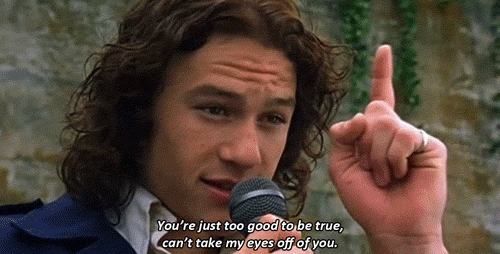 He was so dreamy, with the curls and the soulful eyes and the beautiful face, uggggh. His smile made you ~feel~ things.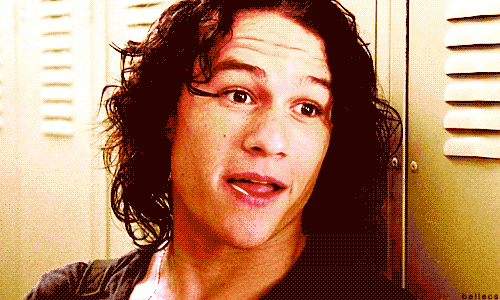 You definitely thought about him naked.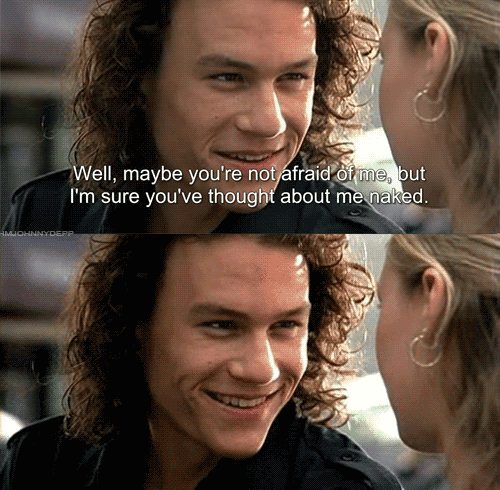 But he was so much more than a pretty face...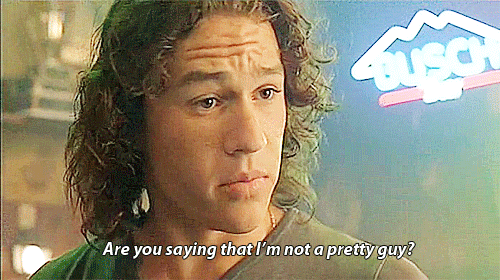 He was totally smart...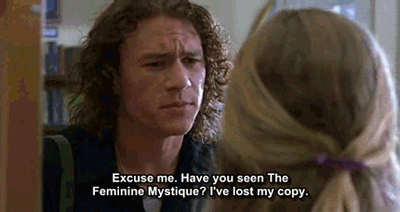 Not to mention a complete smart-ass. AND a badass to boot.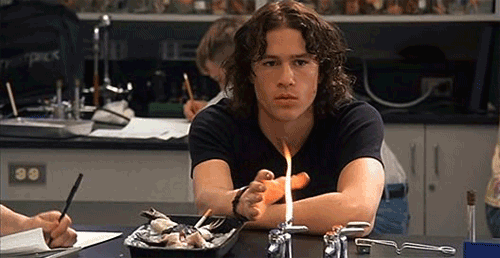 He was super mysterious, which meant it was all the more meaningful when he did open up. And his tough exterior just highlighted how sweet he really was on the inside.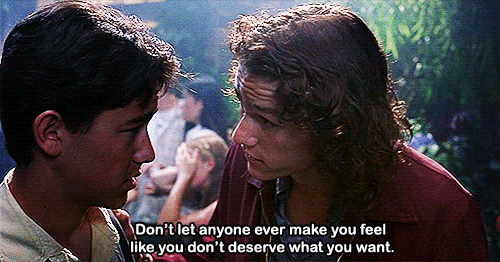 He was so thoughtful and caring...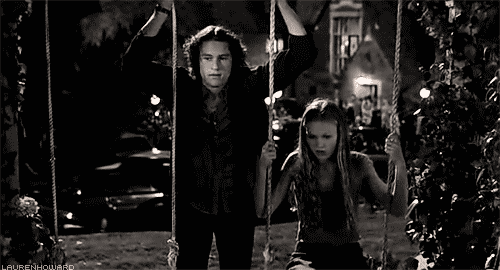 And incredibly damn romantic.

*Still waiting for a paintball date as good as this one.*
When he made mistakes, he wasn't afraid to admit them and make up for it. And then there was kissing. THE KISSIIIIIING!


(But really, never enough.)
In short, Heath Ledger as Patrick Verona was and always will be the ultimate dream guy.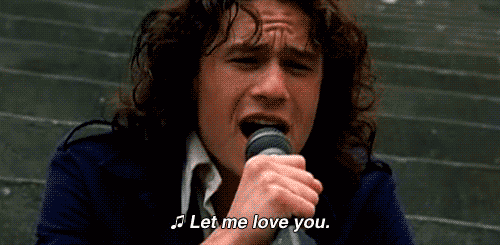 💖 💖 💖 💖