HBO has released a trailer as well as some preview images for House of the Dragon Episode 3 — and because half the fun of fandom is analyzing and speculating, let's do just that and prepare for what's to come. First, the trailer:
Let's break it down. First we see Rhaenyra walking away from Viserys in the Small Council chamber.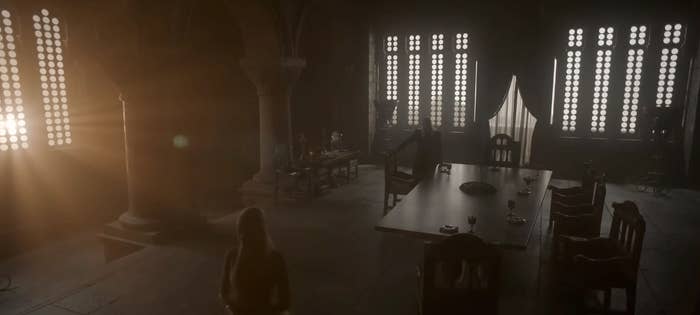 Viserys looks downcast — and older. This is our first clue that we've skipped ahead in time.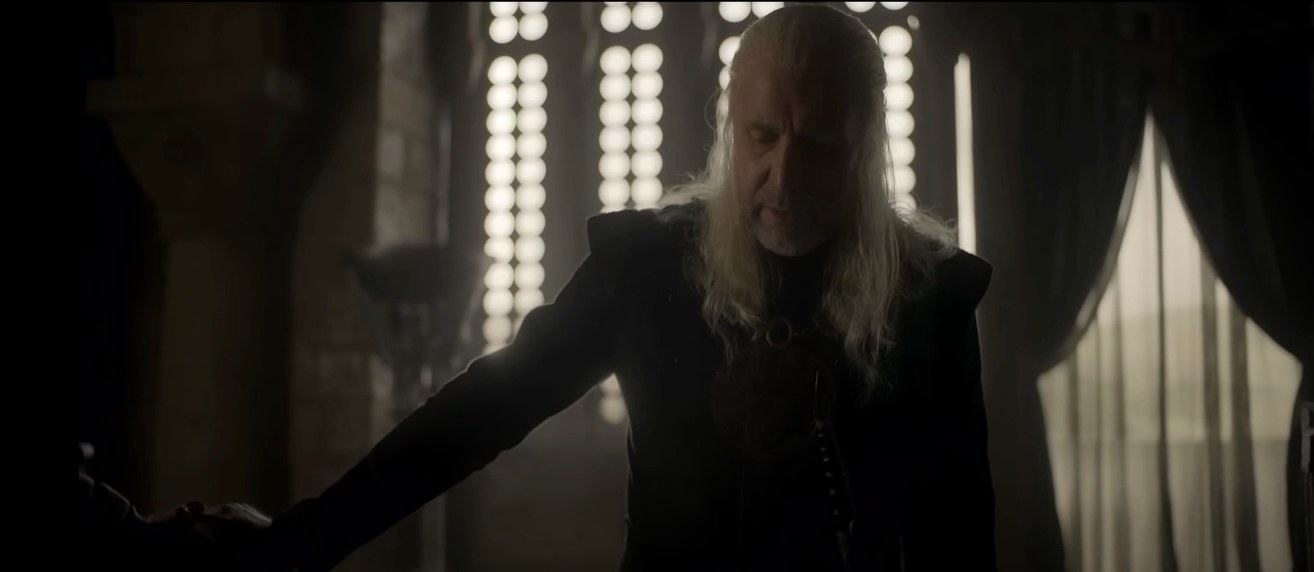 Meanwhile, Alicent — now wearing Targaryen red, indicating her marriage to Viserys has taken place — is having a conversation with Otto.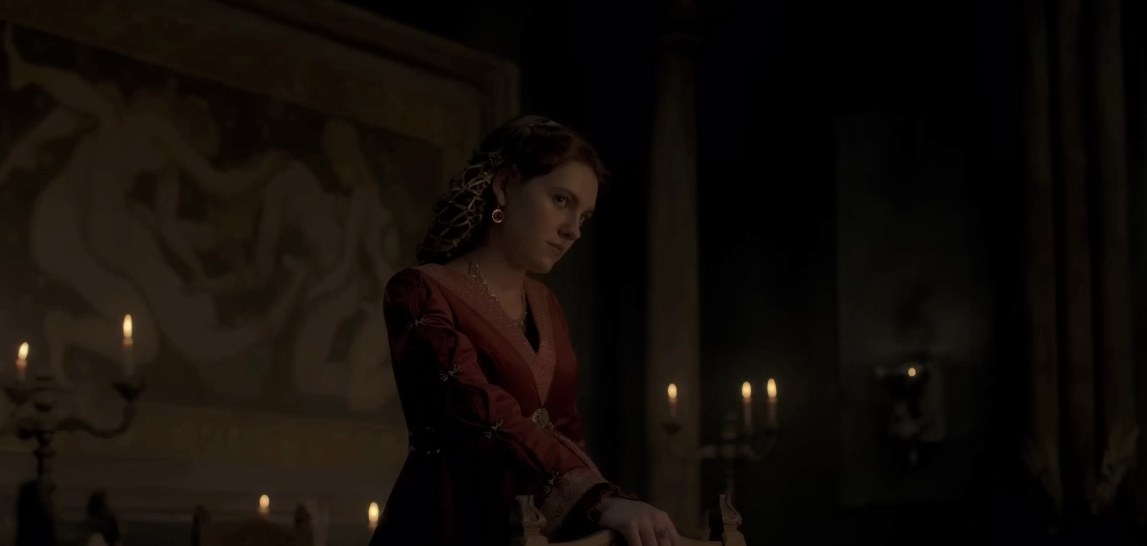 Otto says, "The road ahead is uncertain but the end is clear. Aegon will be king. He is the firstborn son of the king." He is, of course, talking about Alicent's son with Viserys.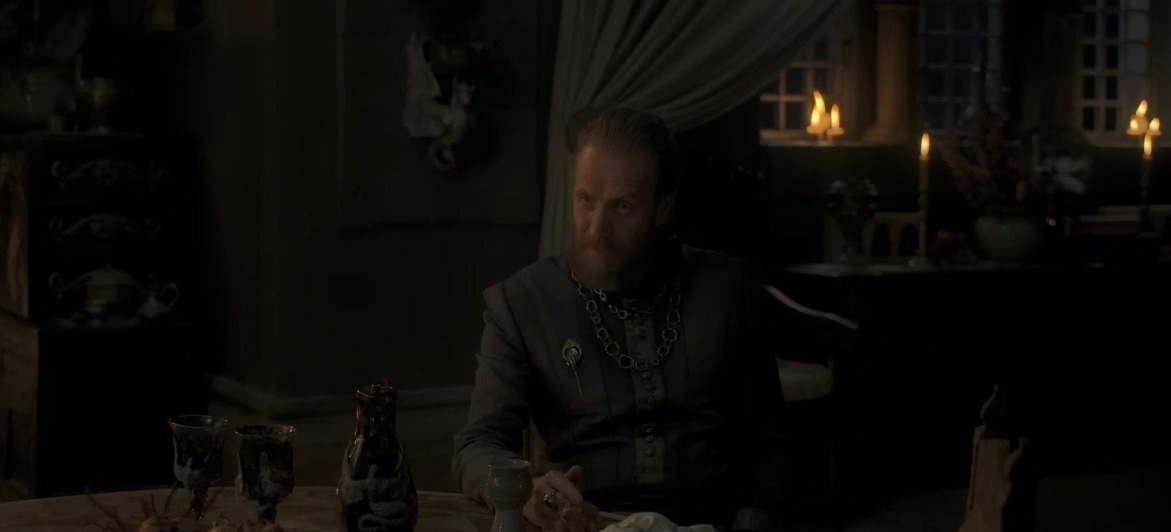 In the next shots we get to see a toddler-aged Aegon being handed to Viserys, while Alicent appears to be pregnant again already.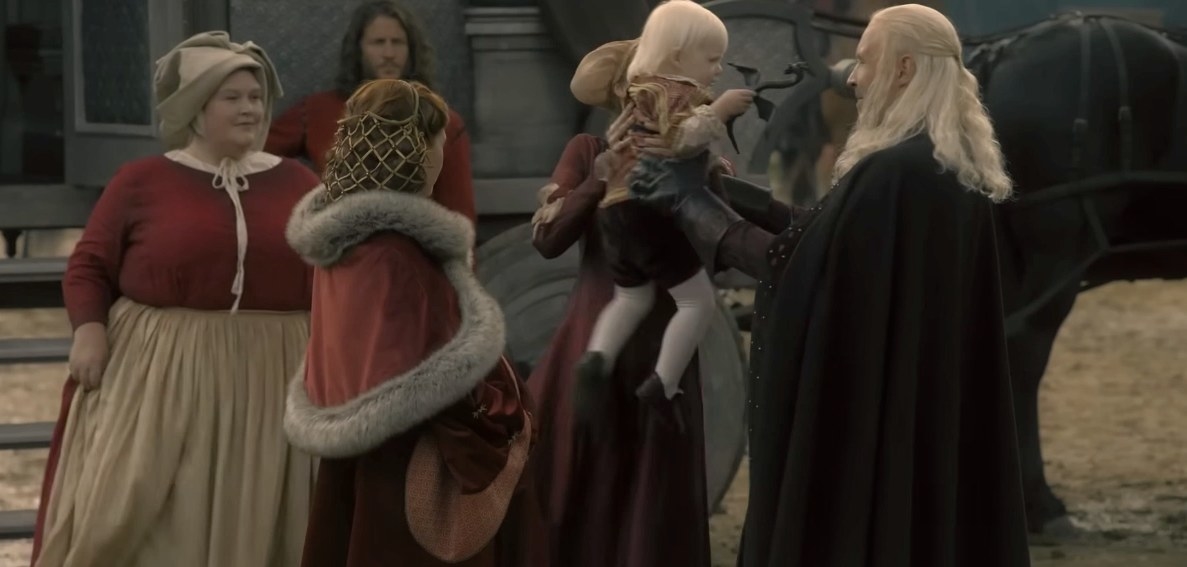 The trio are at some kind of gathering in the woods with some noble houses.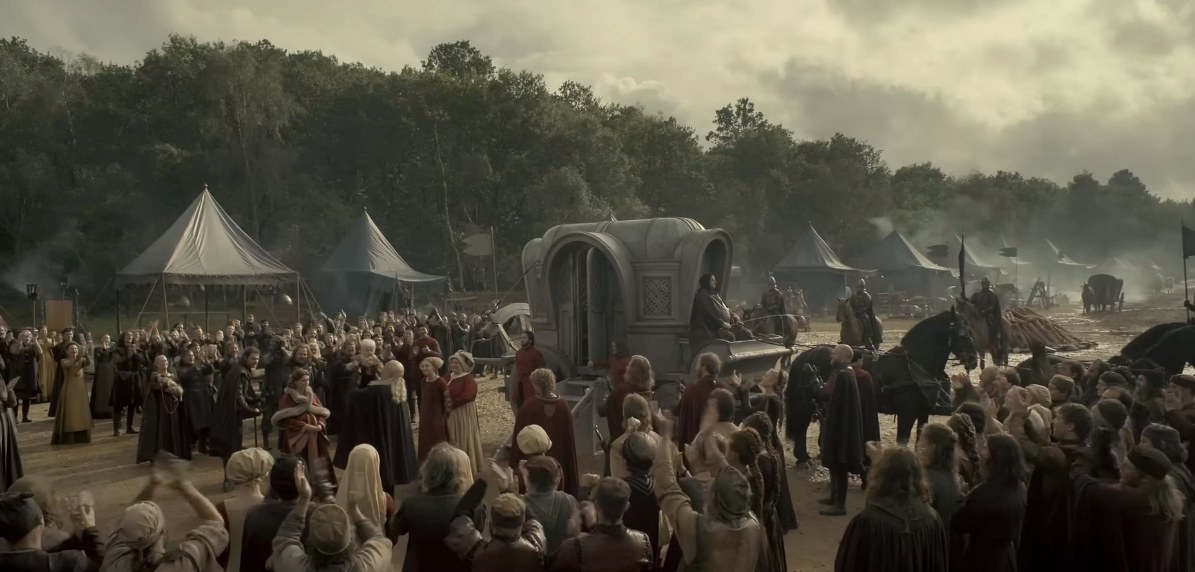 Notably, the Strongs are present as well as...wait for it...the Lannisters!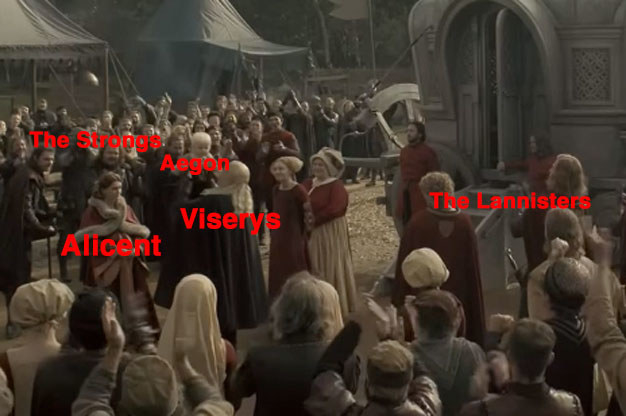 We get a shot of Rhaenyra looking pretty miserable — she is obviously not happy with her new stepmother, or the threat to her place as heir that her new brother represents.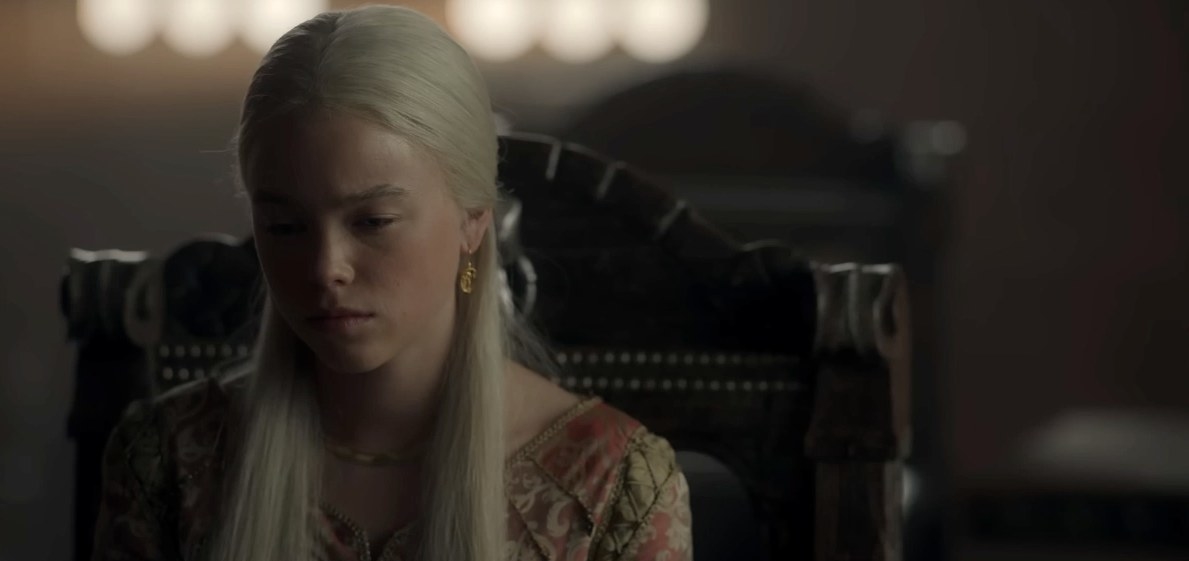 In a carriage that appears to be part of the above sequence involving the gathering in the woods (perhaps a hunting party?), Viserys attends to Aegon while talking to Rhaenyra.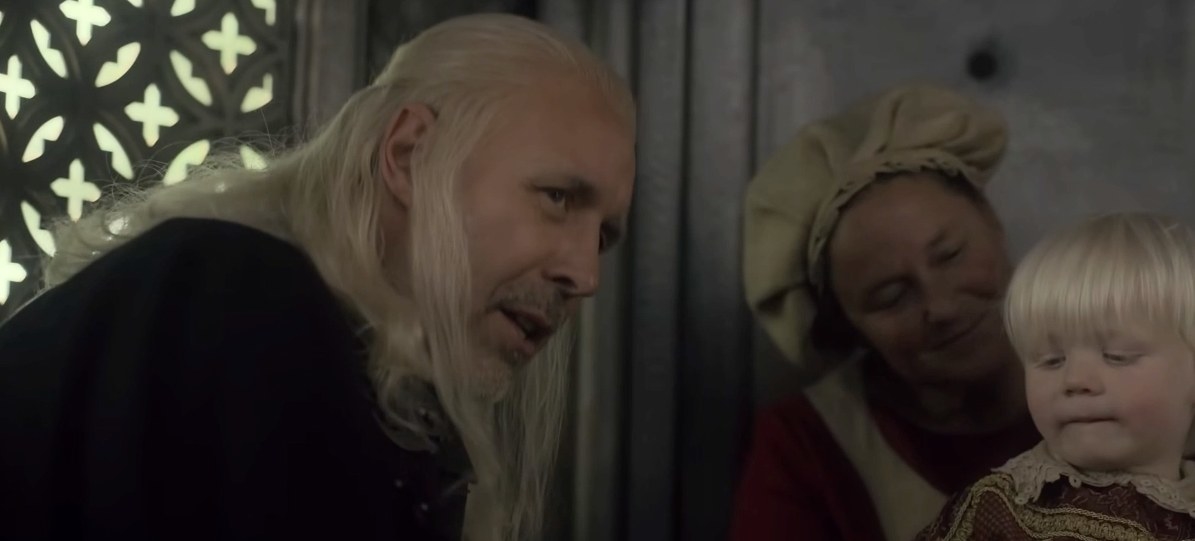 Viserys says to Rhaenyra, "You would be with your own child sooner than late" in an apparent attempt to comfort her — she does not look impressed.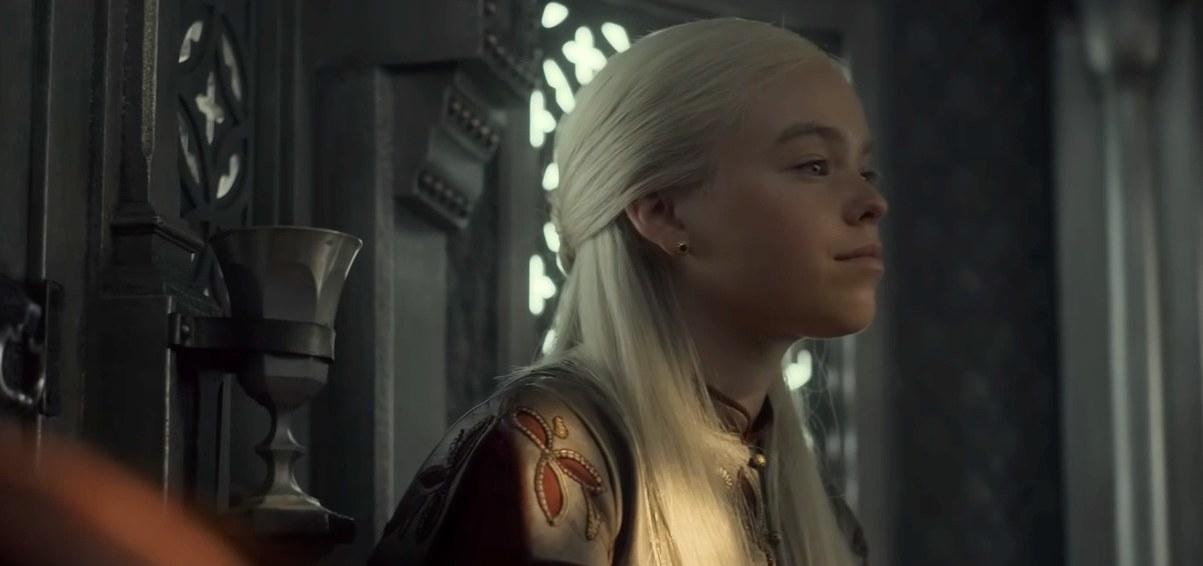 We then see Viserys (whose hairline is noticeably thinner) actually yelling at Rhaenyra in response to her saying "I do not wish to get married".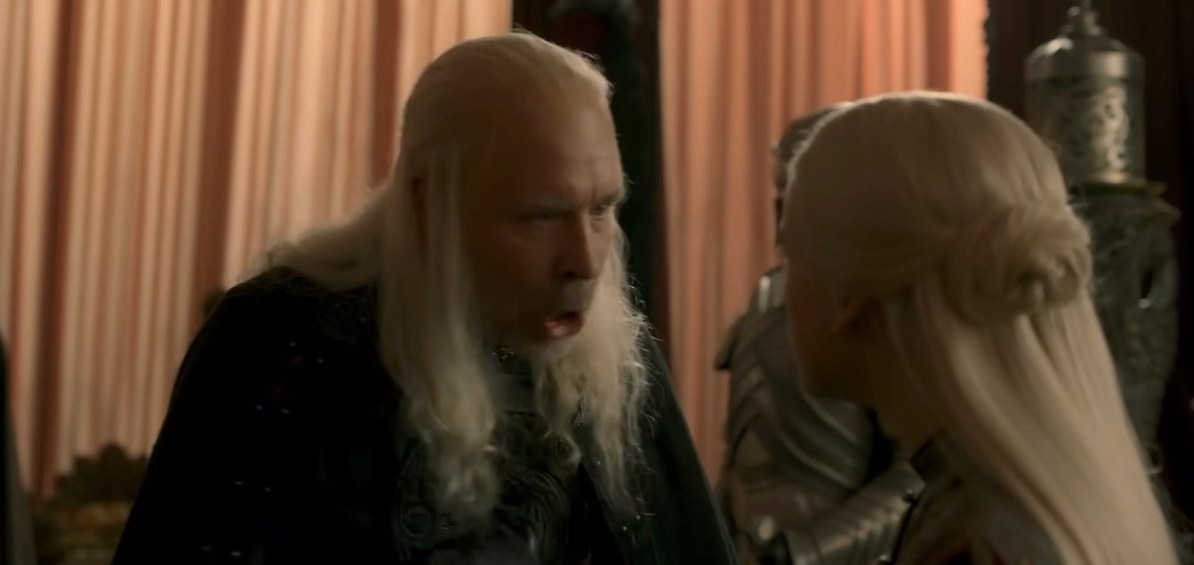 Viserys says, "Even I do not exist above tradition and duty, Rhaenyra". It seems he is trying to convince her to marry and is very frustrated by her resistance.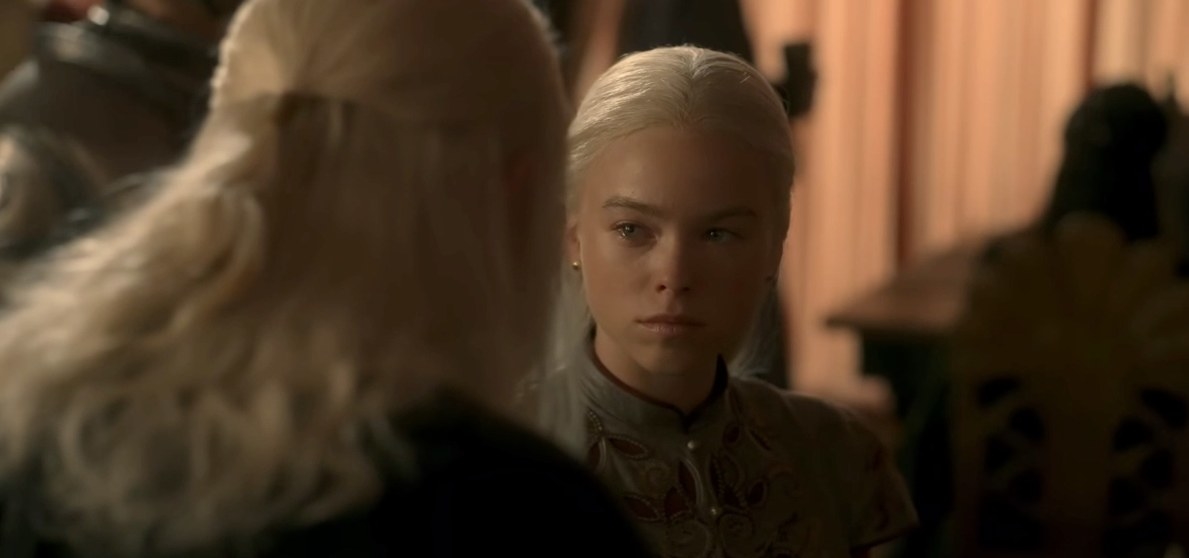 In the godswood, Alicent is seen pleading with someone, saying "None of it needs be this way, in truth". It's obviously Rhaenyra she's talking to here — from Episode 1, the godswood seems to be the place they'd meet. Alicent seems to be trying to heal their fractured relationship.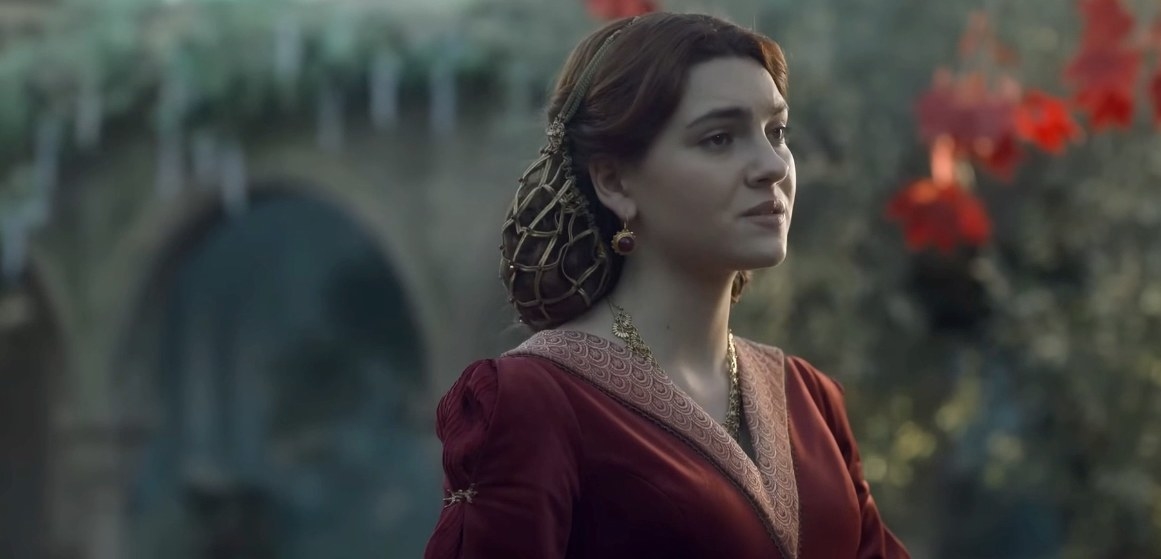 But we hear Rhaenyra say, "No one is here for me" — she is obviously feeling very isolated, and we see her running away from the camp in the woods on her horse in the next shots, watched by Ser Criston Cole, who shouts after her.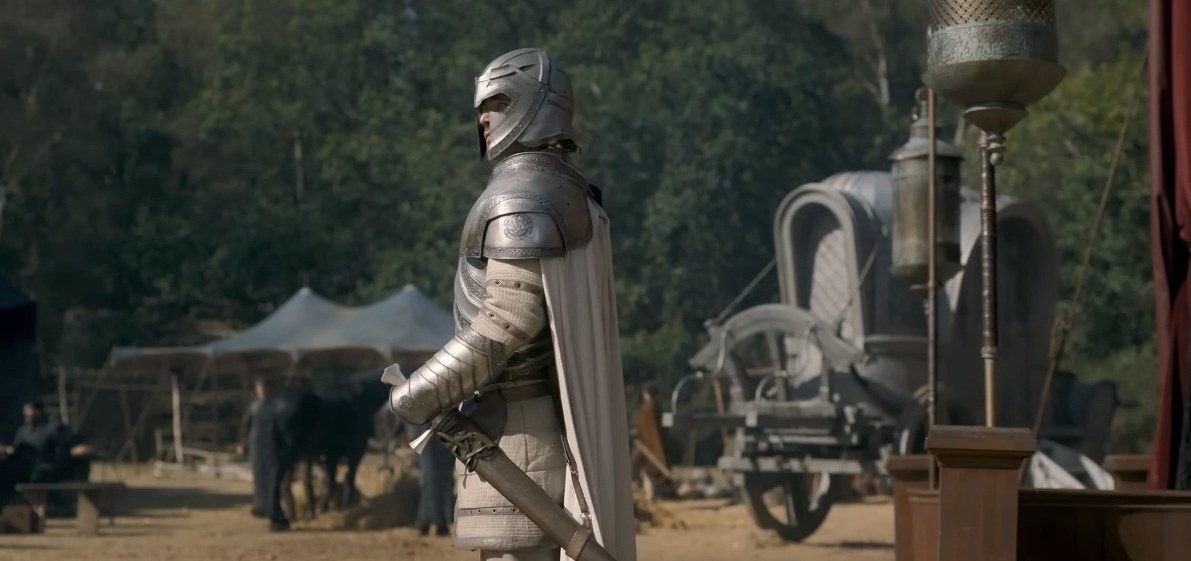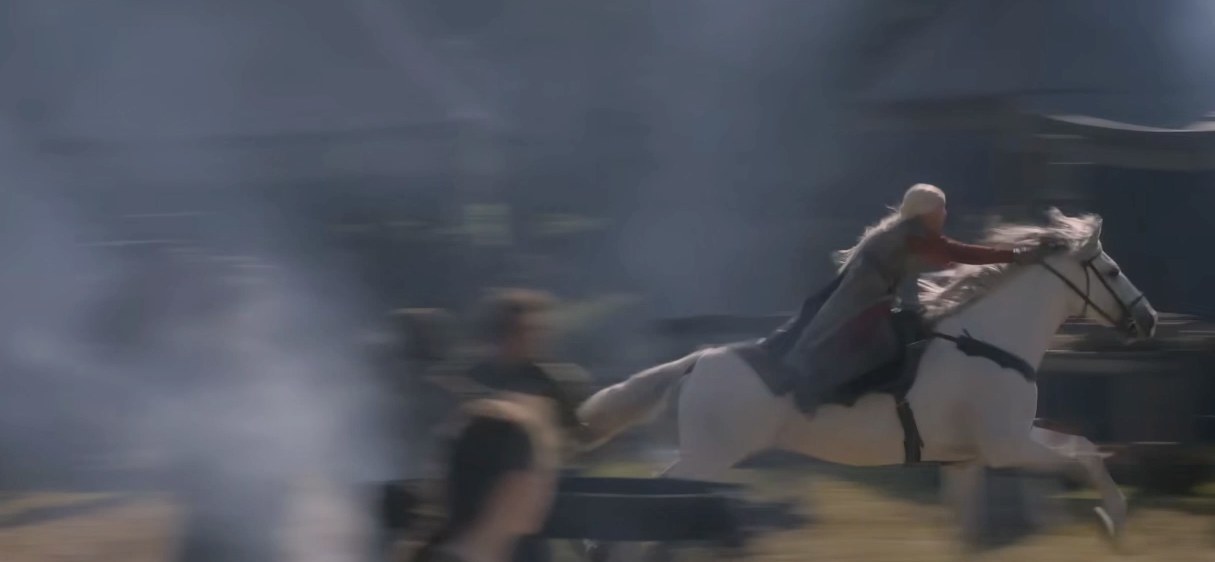 In a shot that appears to be that night, Rhaenyra is seen on the ground in the woods, seemingly being confronted by some kind of animal.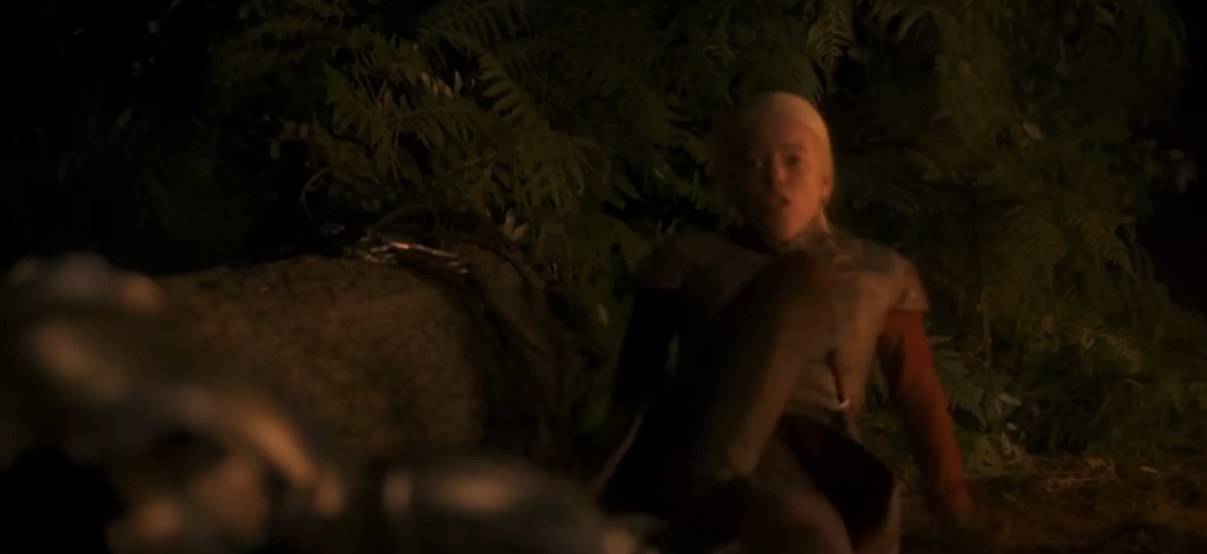 The next part of the trailer switches gears and shows us the Crabfeeder, who we got a glimpse of in Episode 2. We hear how he has dug in for siege at Bloodstone, one of the islands in the Stepstones.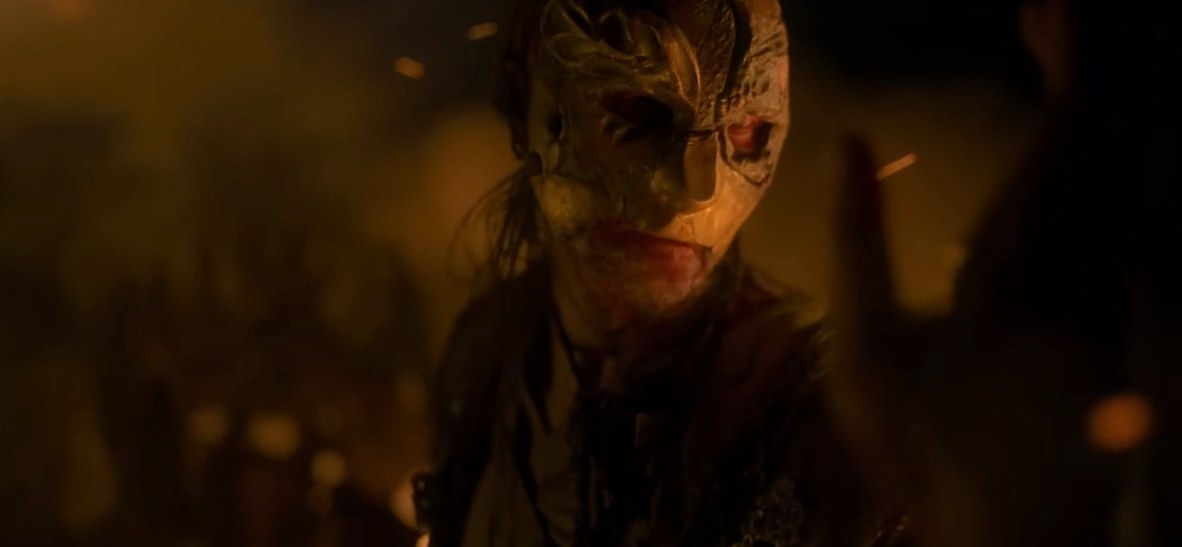 Corlys has finally got the fight he wanted. The War for the Stepstones has begun.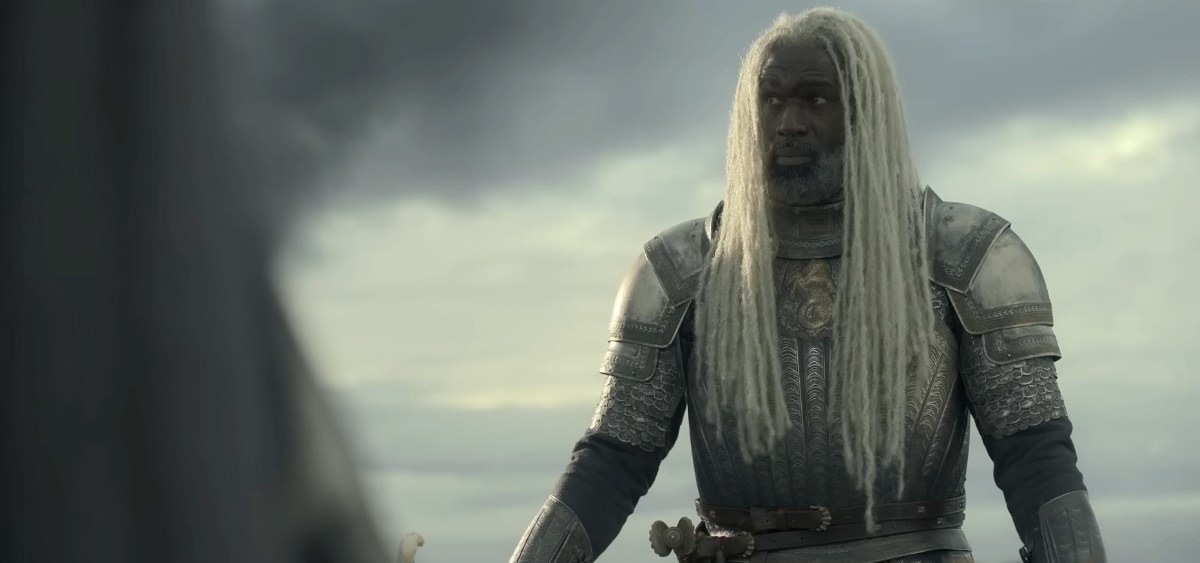 We get a shot of a sea battle with a dragon flying in the sky.
We briefly cut back to Viserys attacking something — presumably part of a royal hunt.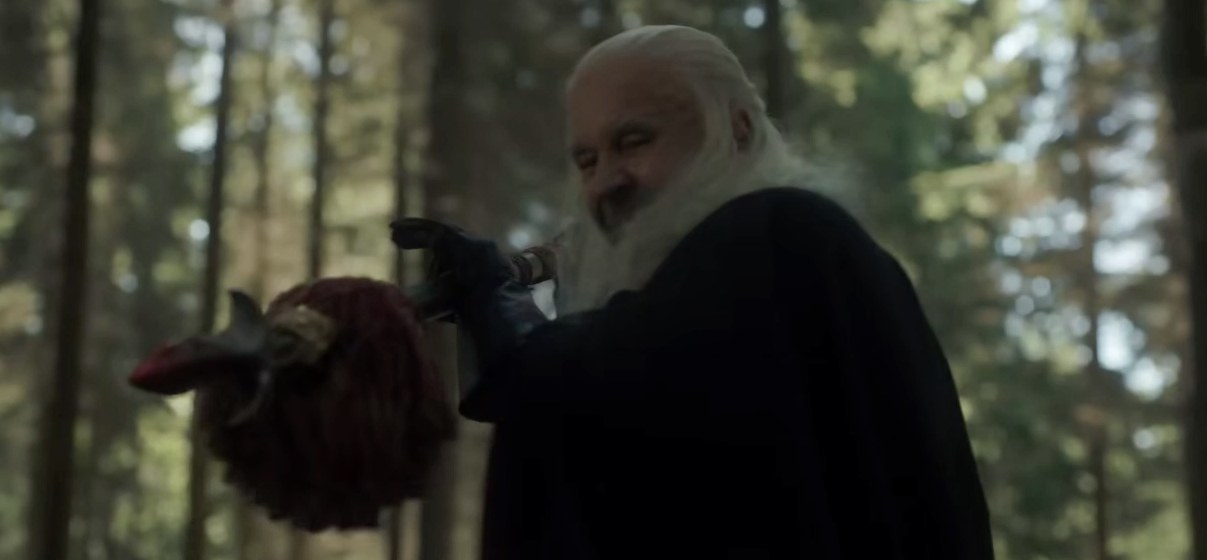 Then we're back to the war scenes.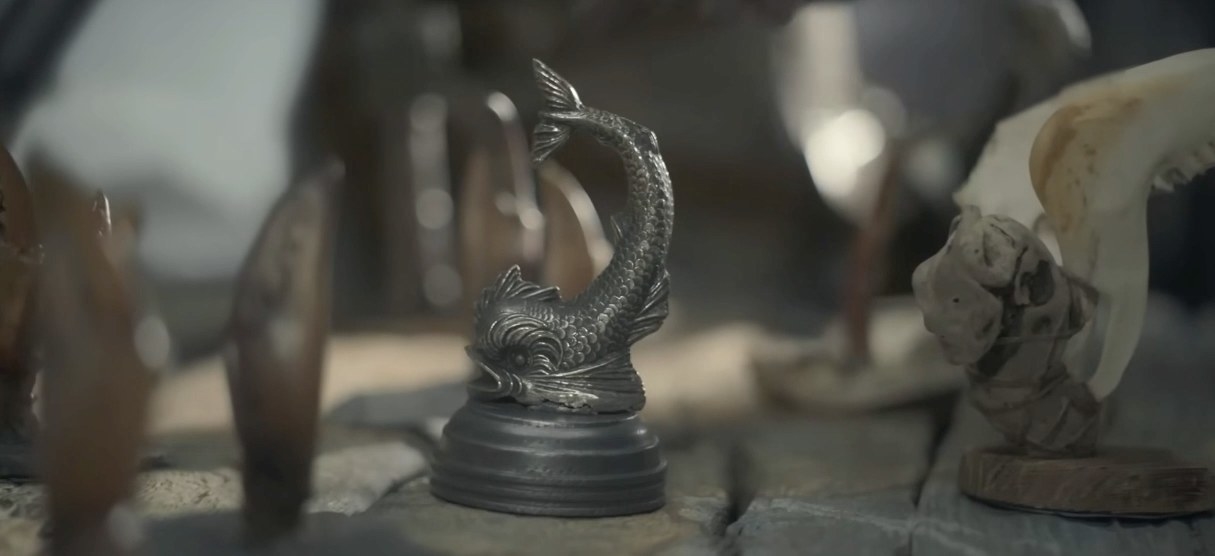 Daemon stands looking battle-weary in his armor, and behind him we see Vaemond Velaryon, Corlys' brother, and a teen Laenor Velaryon — Corlys' son, who we briefly saw as a child in Episode 1.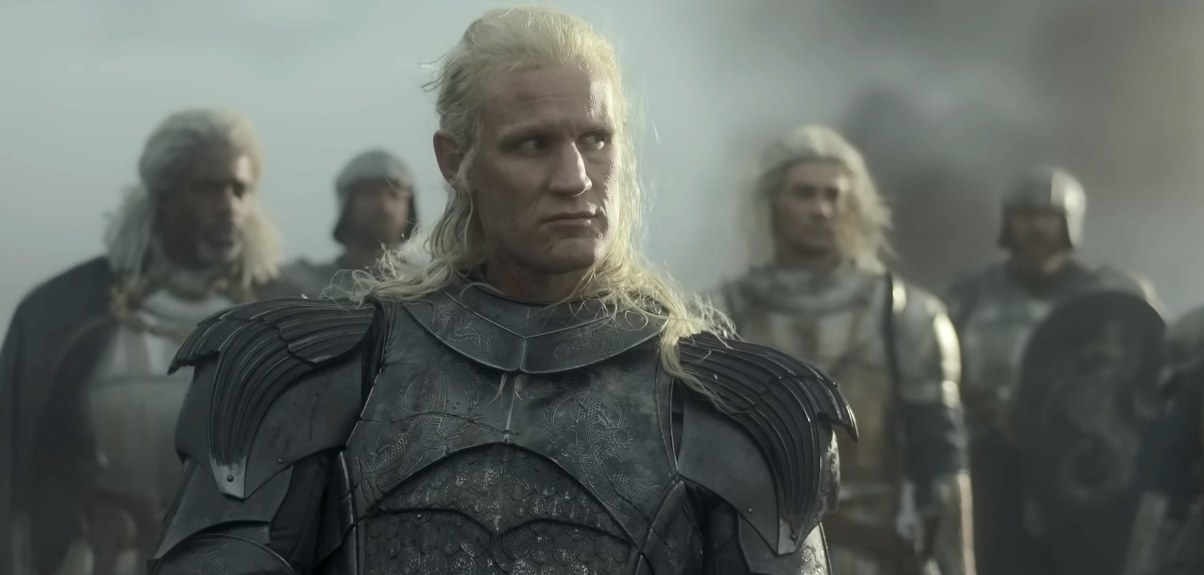 We get shots of Corlys and Daemon in battle, with the voiceover proclaiming, "We are losing."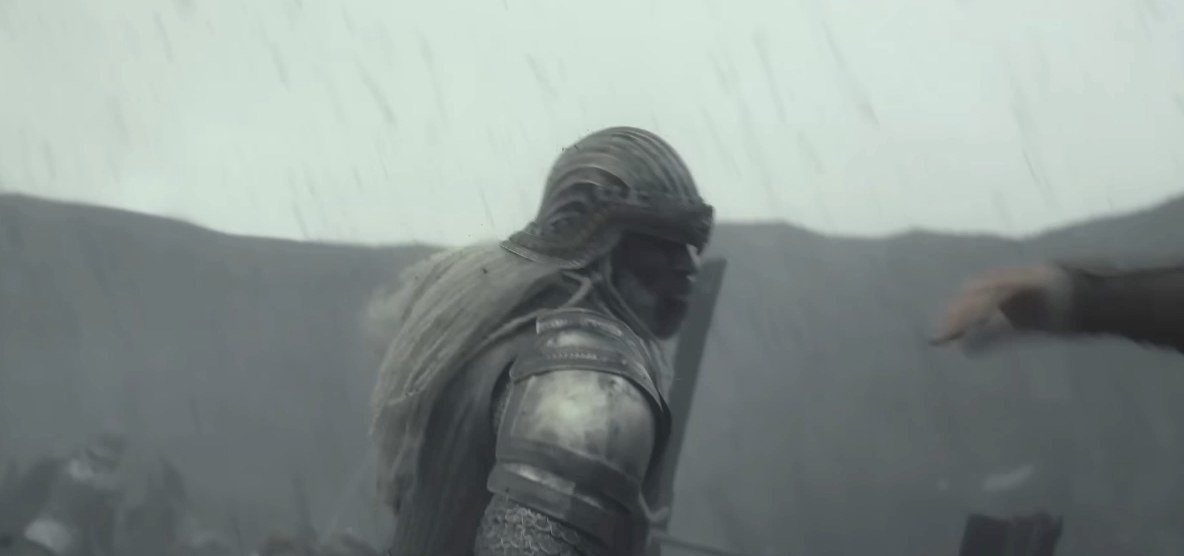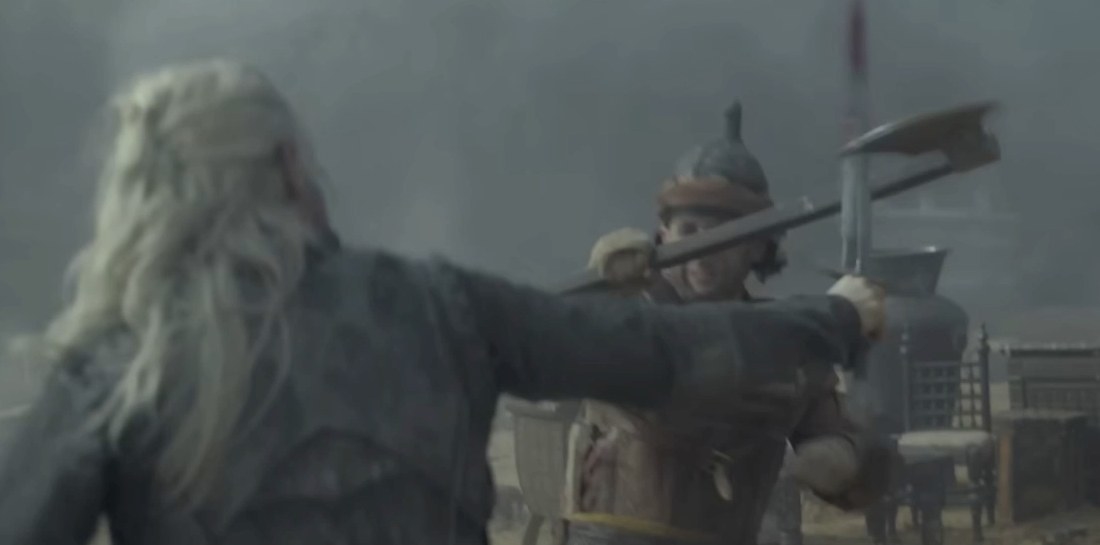 We even see Daemon get shot by an arrow.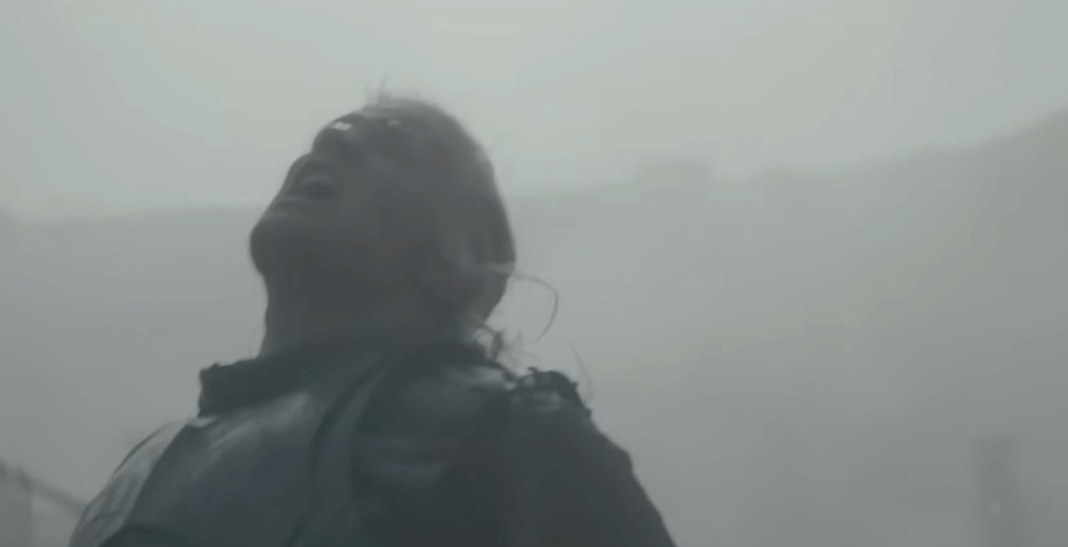 And that's when a dragon comes flying in to fuck the enemy up! It's just like old times on Game of Thrones!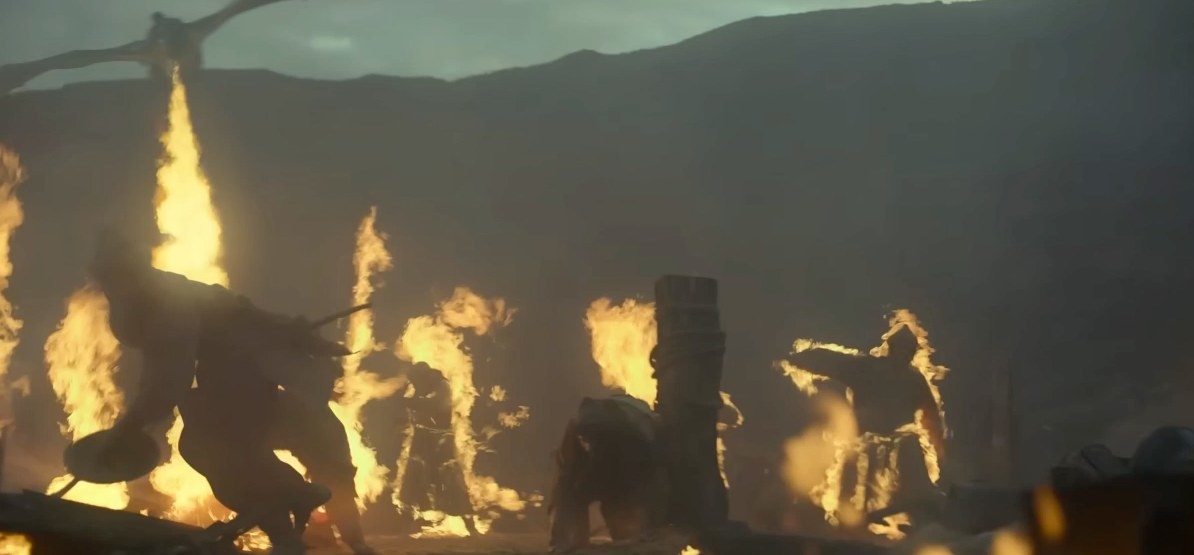 So, from the trailer, we know that Episode 3 will include a small but not insignificant time jump, the introduction of Aegon, Rhaenyra struggling, and Daemon and Corlys and their allies at war in the Stepstones. In the preview images released by HBO, we can see even more details.
There's a shot of Rhaenyra reading while sitting below a tree — this is possibly the scene in which she's talking to Alicent in the godswood.
Here's Rhaenyra and Viserys talking in their camp — likely of marriage — while Otto Hightower looks on.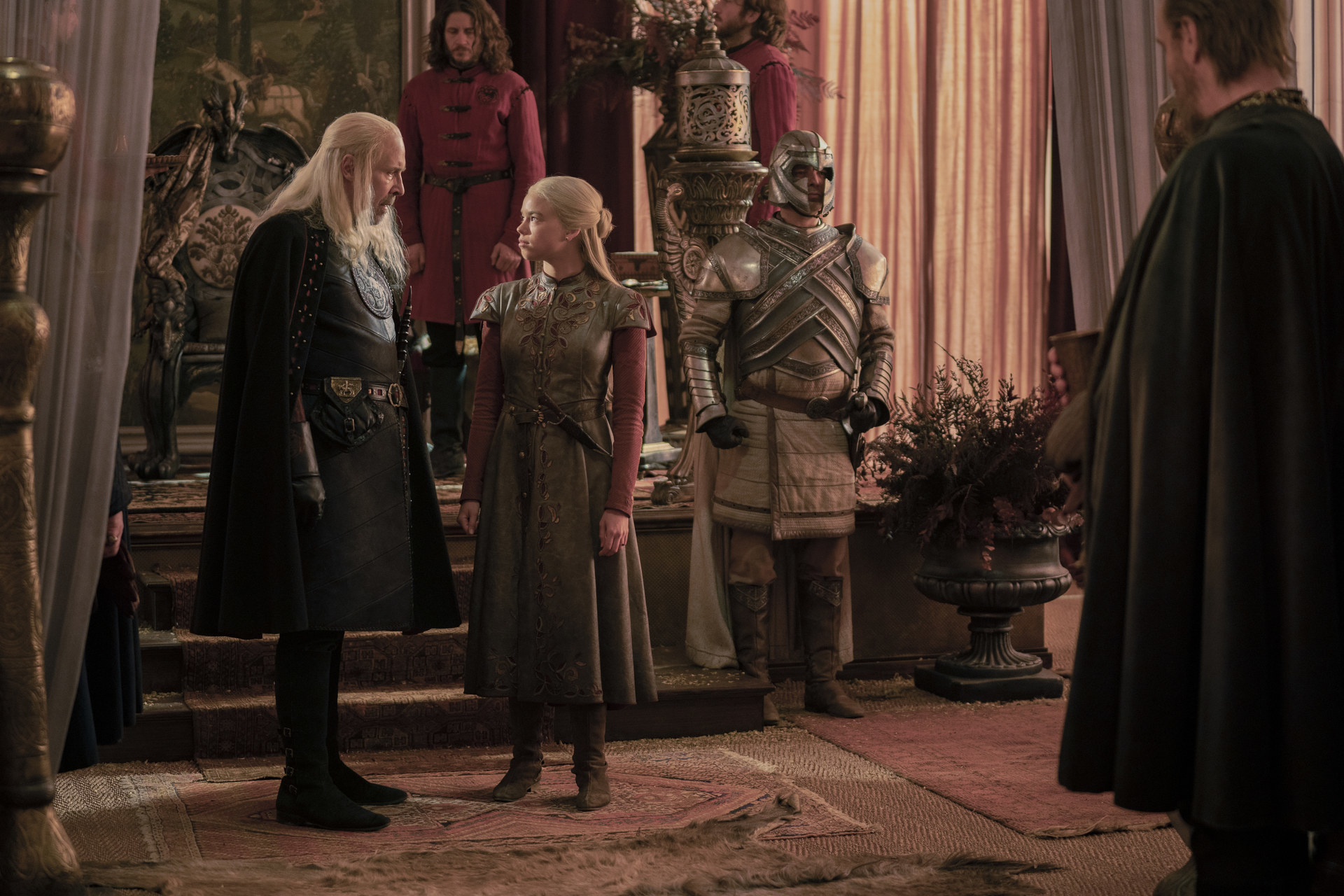 Now for a really exciting shot — we have a Lannister! This is one of the Lannister twins (yes, another set!) — either Jason or Tyland, presumably the former, who is the elder and therefore Lord of Casterly Rock. He's holding up the spear we saw Viserys wielding in the trailer.
There's a shot of Jason or Tyland Lannister talking to Rhaenyra — perhaps he is the suitor Viserys is pressuring his daughter about in the trailer.
Here's a look at Rhaenyra riding her horse through the royal camp.
And here's Ser Criston Cole accompanying Rhaenyra in the woods.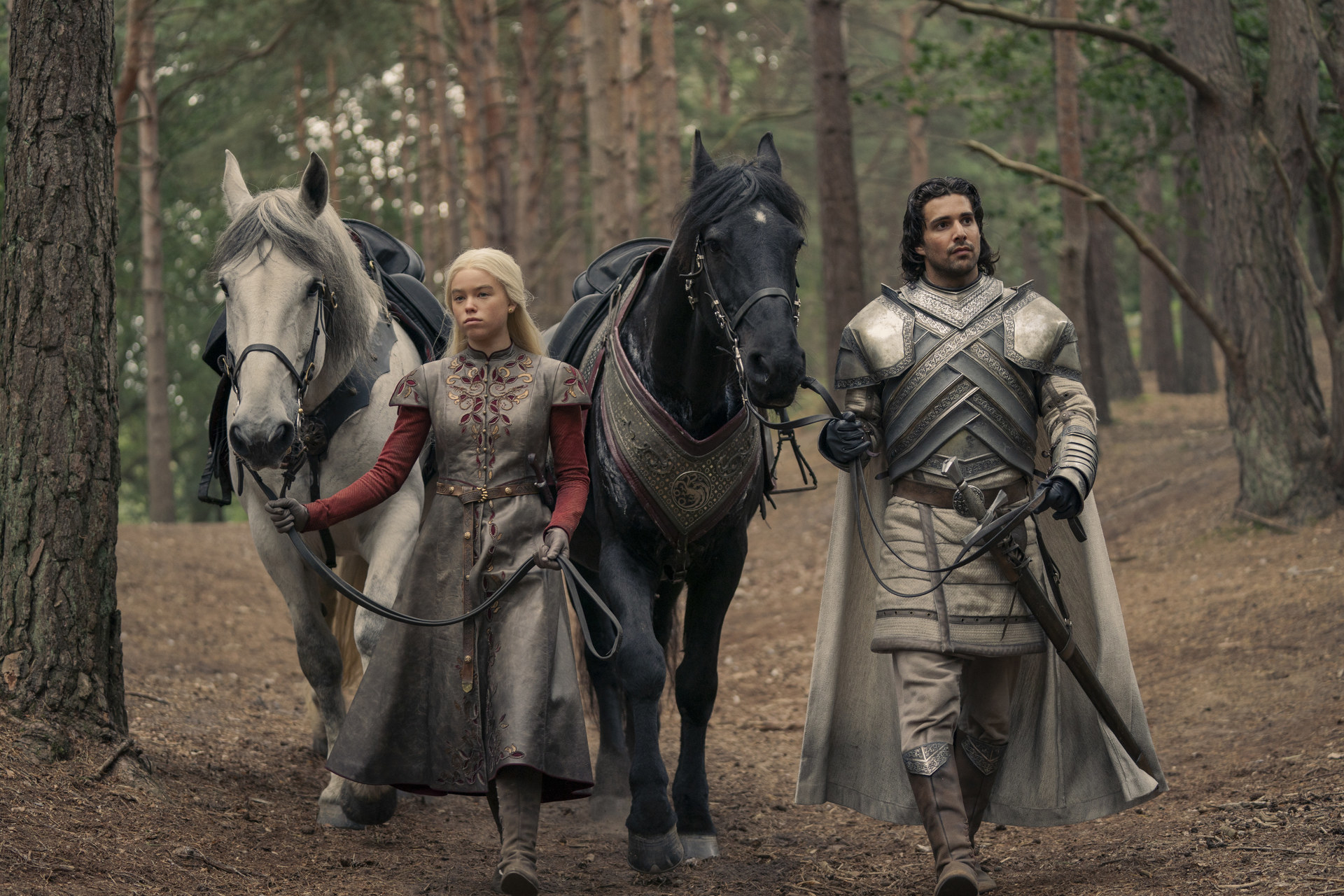 There's an image of Viserys and Alicent in front of a bonfire.
Here's Otto getting in the ear of Viserys as he always does.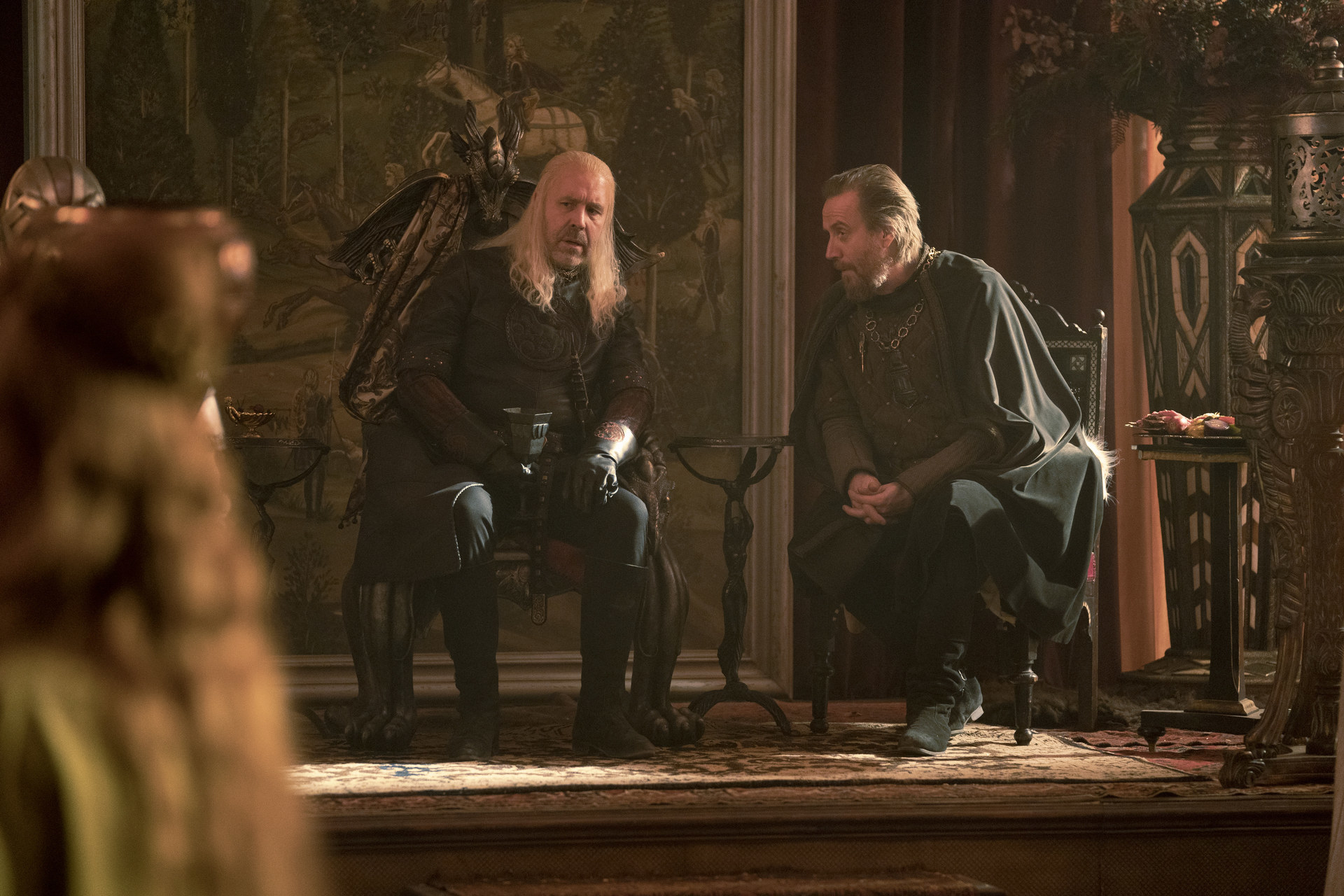 We also have some better shots of the War for the Stepstones — here's Corlys in action.
And here's another look at his brother, Vaemond.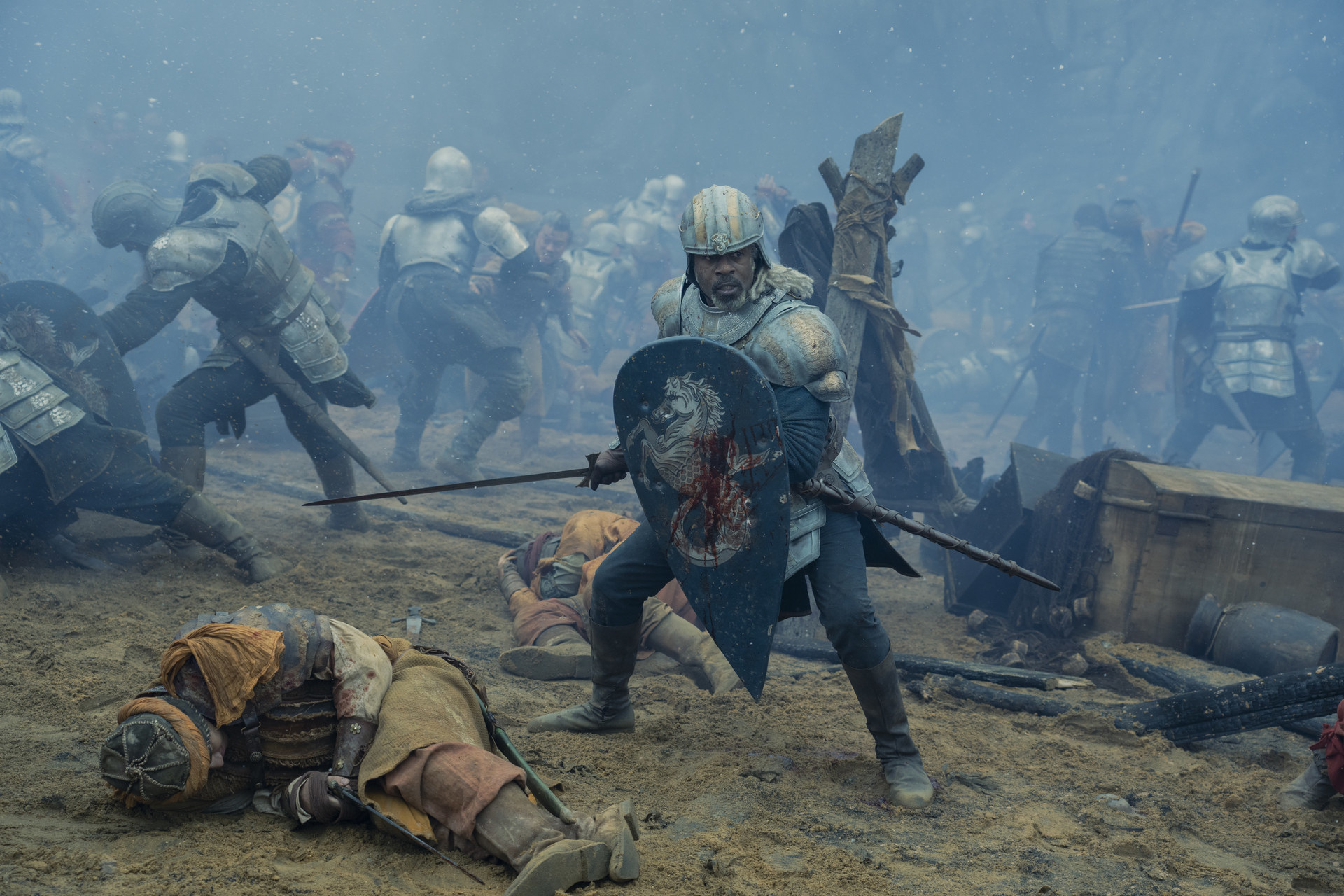 Here's a shot of Vaemond and Corlys having what appears to be a rather intense conversation.
We also have a better shot of teen Laenor.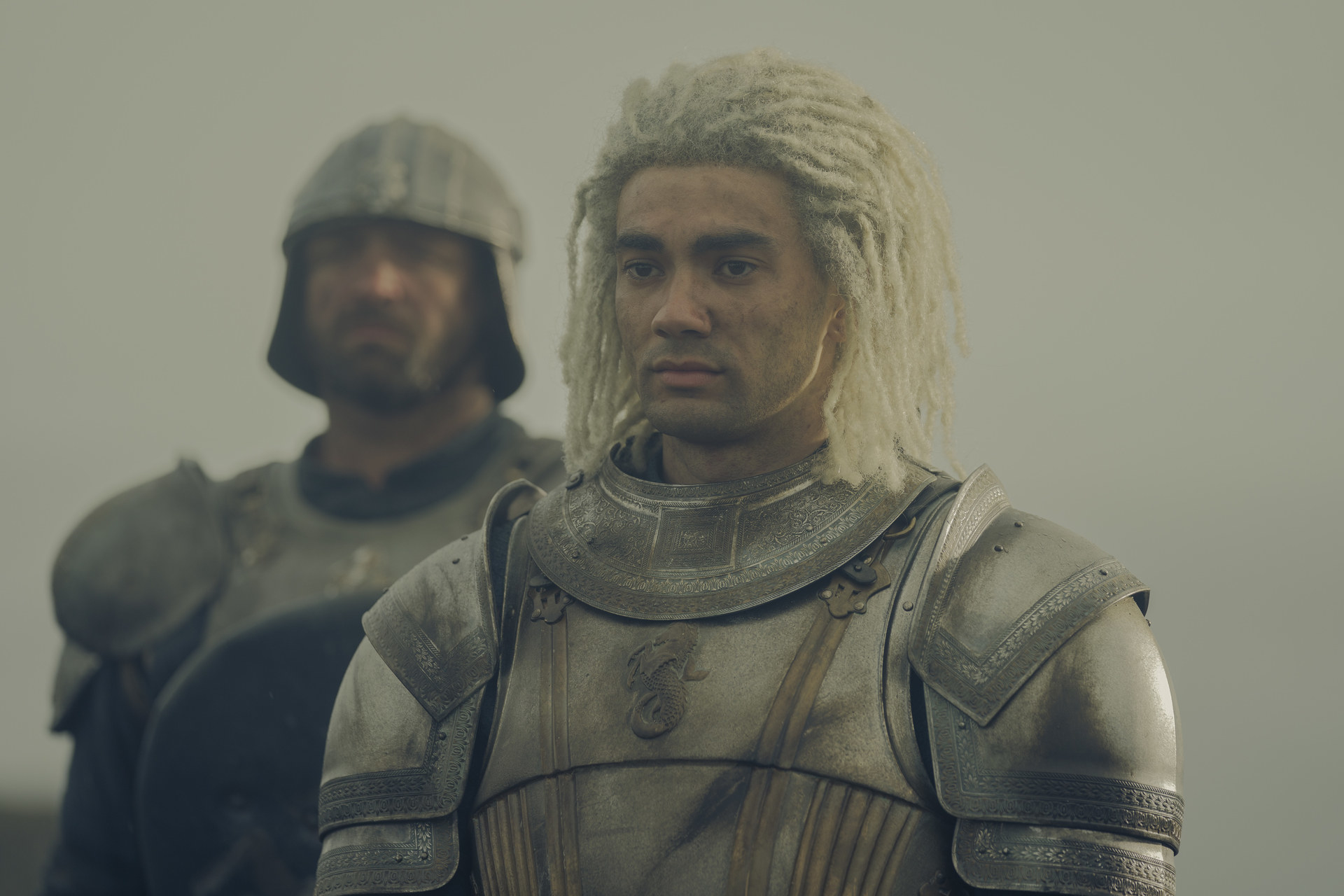 And Laenor and Vaemond flanking Daemon.
Finally, we have a shot of Corlys and Vaemond in discussion about something with Laenor. The blonde guy with them is Joffrey Lonmouth, who is a knight that is very close to Laenor.
All in all, there seems to be a lot happening in Episode 3! What are you most looking forward to?