This post contains spoilers for Game of Thrones Season 8, Episode 2. Proceed with caution!
This was a wonderful character-focused episode of Game of Thrones full of many ~intimate~ moments, but no doubt the highlight was Brienne and Jaime's interactions.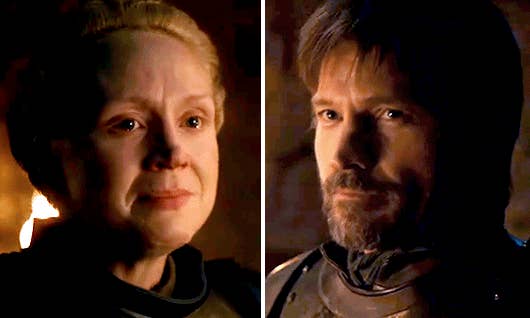 First of all, she stands up and vouches for him in front of everyone.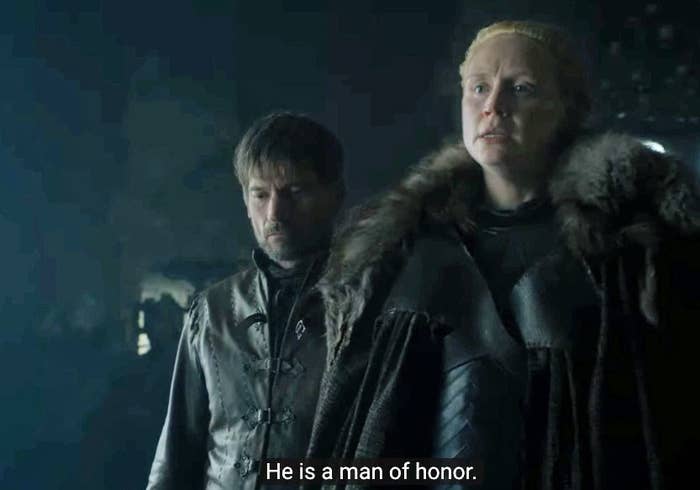 The incredible bath scene in Season 4, in which Jaime tells Brienne the truth about why he killed the Mad King, was a turning point in their relationship. Later, Brienne sets out quite literally in search of Jaime's honour – and restores it for him.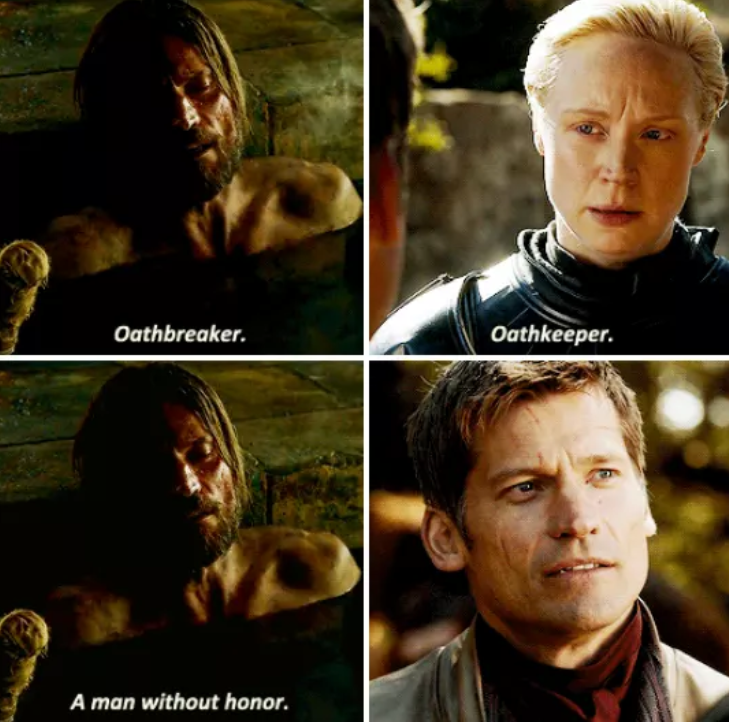 Which is what makes the "man with honor" moment so powerful. It's backed up by Jaime admitting he travelled North mostly for Brienne – and for his honor. The two, of course, are inexorably intertwined.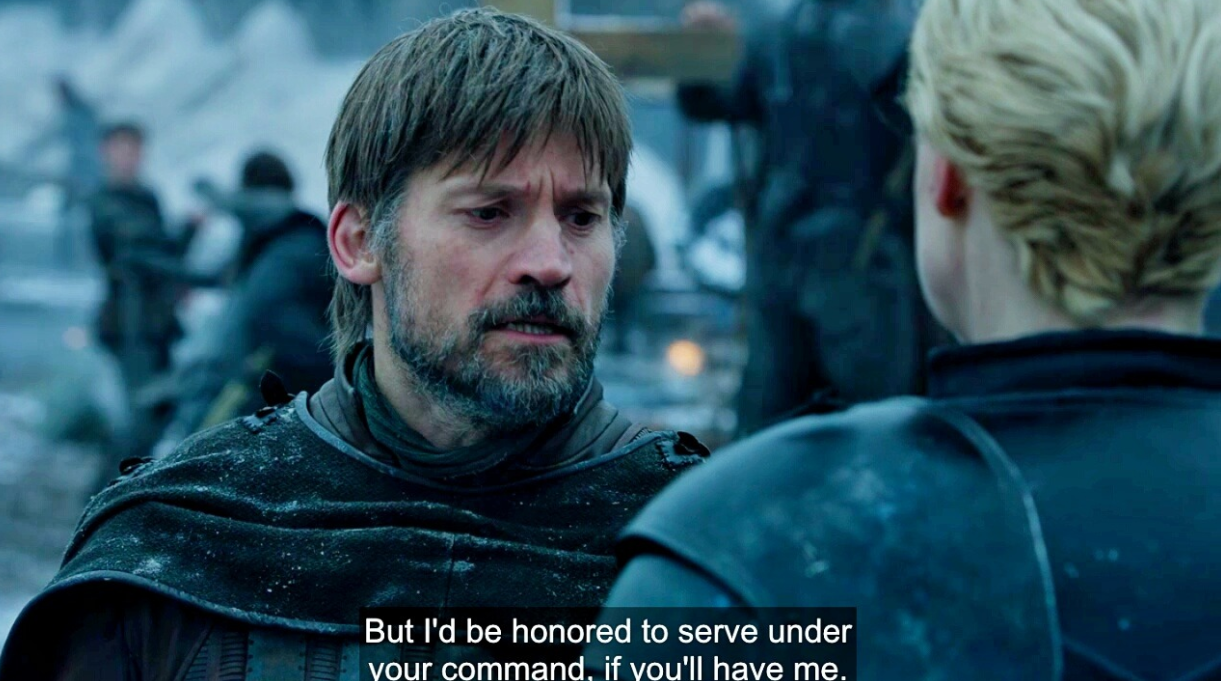 The true high point of Brienne and Jaime's relationship – and the whole episode – is the moment when Jaime knights Brienne.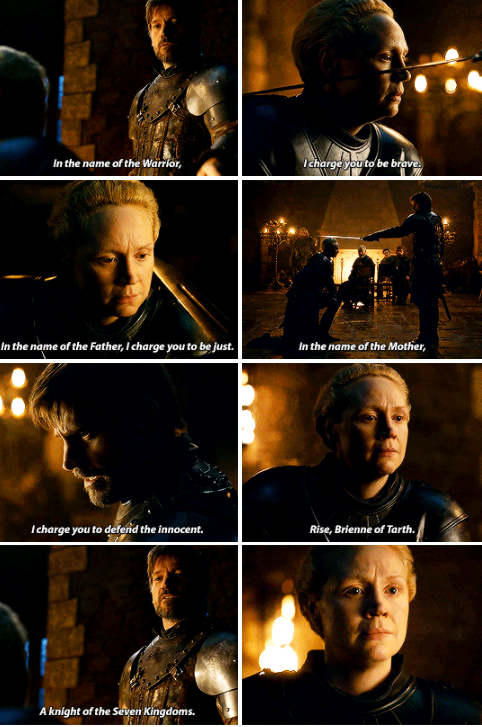 Needless to say, a lot of fans were very emotional about it (same)...
1.
2.
3.
4.
5.
6.
7.
8.
9.
10.
11.
12.
13.
14.
15.
16.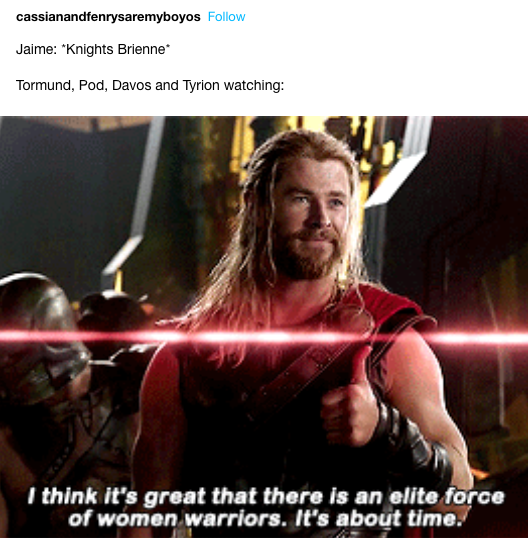 17.
18.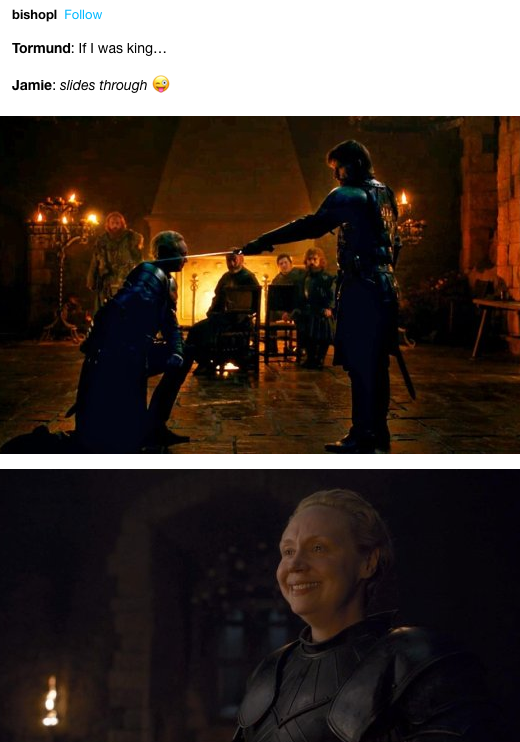 19.
20.
21.
22.
23.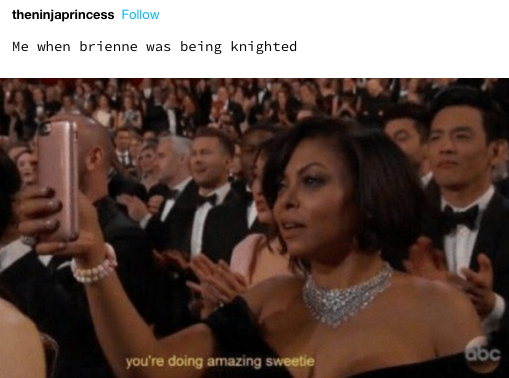 24.
Here's hoping they don't die in the next episode after all that... Oh who am I kidding.