This post contains spoilers for Game of Thrones Season 8, Episode 2.
That sound you hear is me screaming because after years of anticipation, the GOOD SHIP GENDRYA has finally sailed!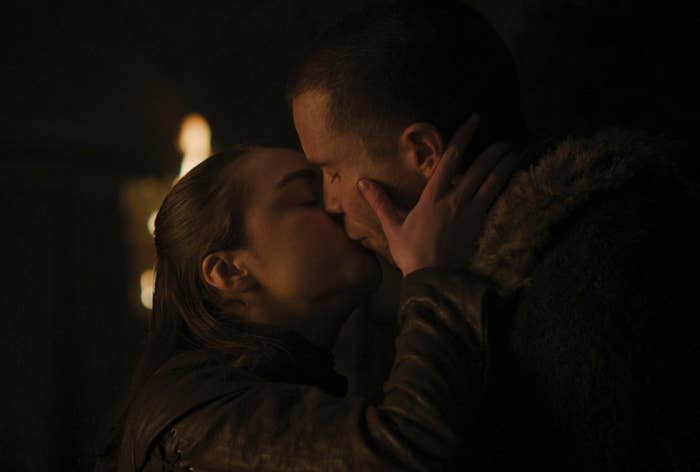 That's right, as the Winterfell crew prepare for battle with the dead, Arya Stark decides she doesn't want to die a virgin and she GETS HERS.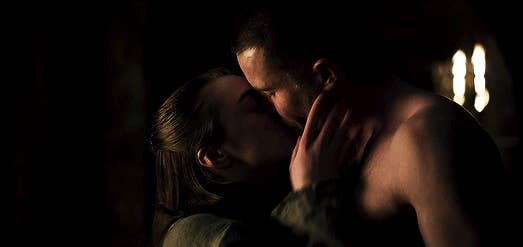 Gendry, for his part, is more than happy to oblige. These are two characters who have cared about each other for a long time, who grew up together — and who are now both grown-ass adults.
HBO even made sure to remind everyone of Arya's age before it all went down.
Let's not forget, Robert Baratheon foreshadowed Gendry and Arya's union all the way back in Season 1.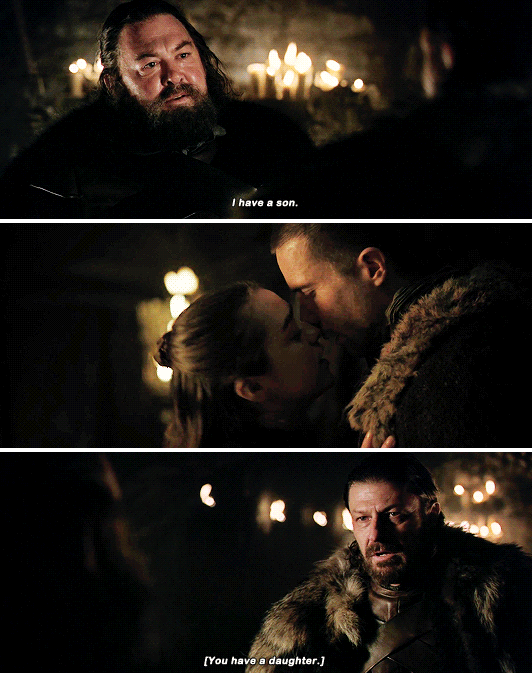 1.
Needless to say, Gendrya shippers are very happy.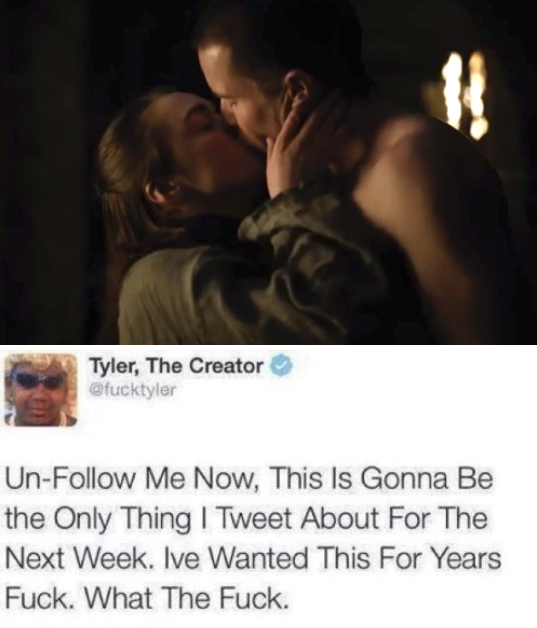 2.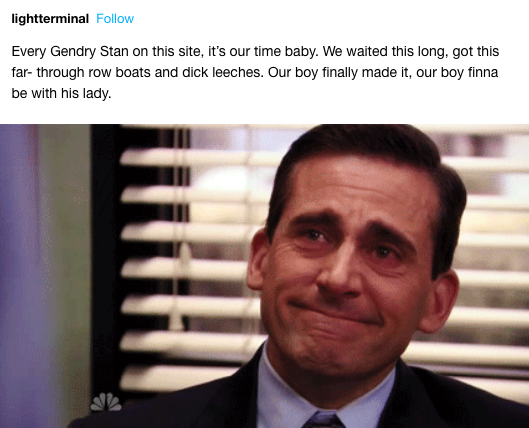 3.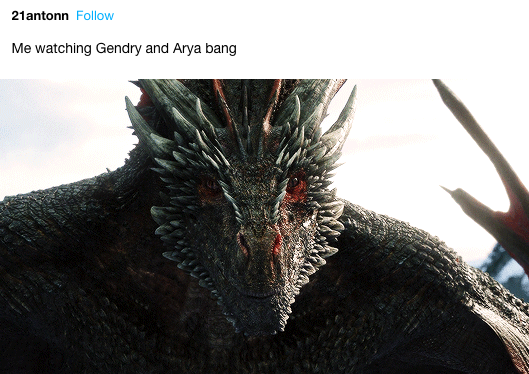 4.
5.
6.
7.
There were a lot of jokes.
8.
9.
10.
11.
12.
13.
And people were here for Arya's assertiveness.

14.
15.
16.
17.
18.
19.
20.
22.
23.
Of course, a lot of people were also incredibly freaked out.
24.
25.
26.
27.
28.
29.
30.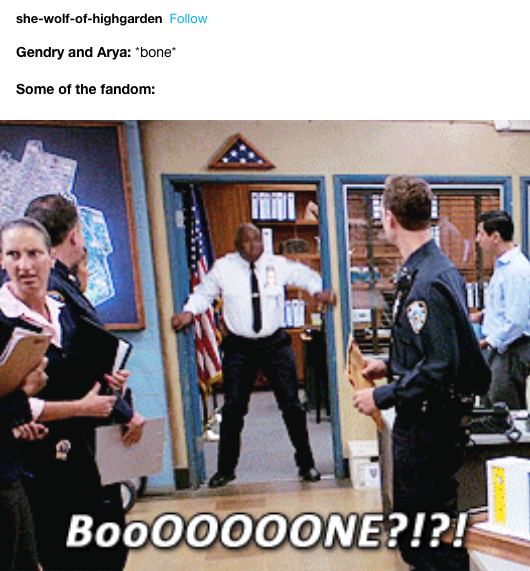 31.
32.
Anyway, here's hoping Gendry is Arya's good luck charm. And vice versa. Because if either of them die in the next episode I WILL NOT COPE.