The Last Watch, a documentary about the final season of Game of Thrones, aired last night, and gave us a glimpse into the final table read of the show, in which the cast ran through the whole script together.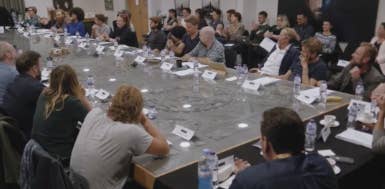 Kit Harington, unlike the rest of the cast, decided not to read his script ahead of time, so he learned the big twists of the season in the room. As a result, his reactions are all very raw — especially when he learns about Jon Snow murdering Daenerys.
He basically cycles through all the stages of grief in the space of three minutes.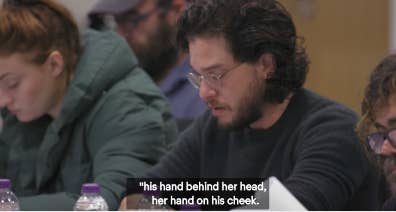 Denial...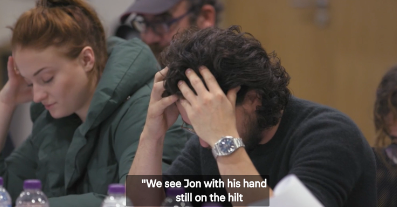 Anger...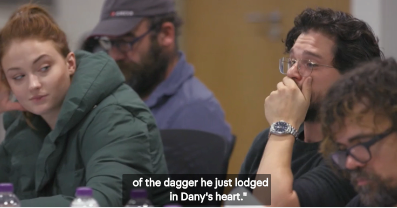 Bargaining...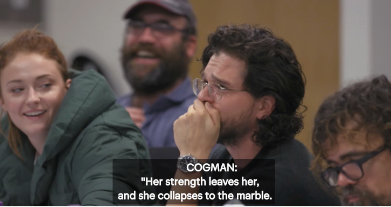 Depression...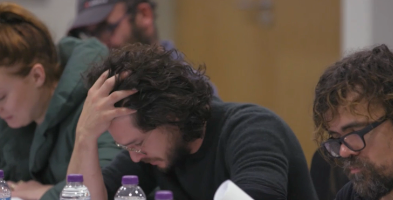 And, uh, acceptance?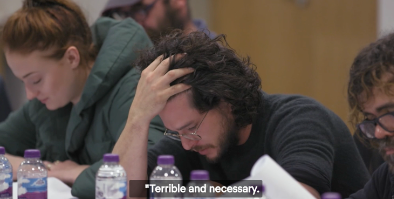 Emilia Clarke, meanwhile, is bemused by his whole meltdown...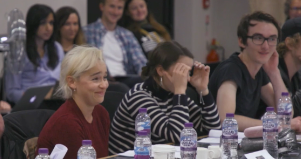 ...and then tries to disappear under the table.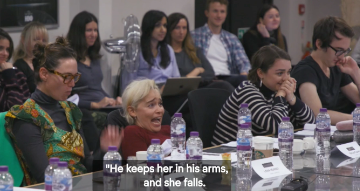 The interaction got a lot of viewers talking...
With many fans revealing how moved they were by Kit's emotional response.
Honestly, Kit is just one huge mood.
We are truly blessed that this was our Jon Snow and Daenerys Targaryen.