21.
When Kim wanted some fruit in hospital.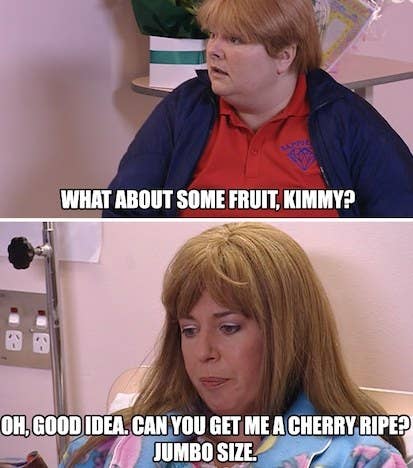 20.
When Kath said "I can't elope, Kim" while holding a rockmelon, aka a cantaloupe.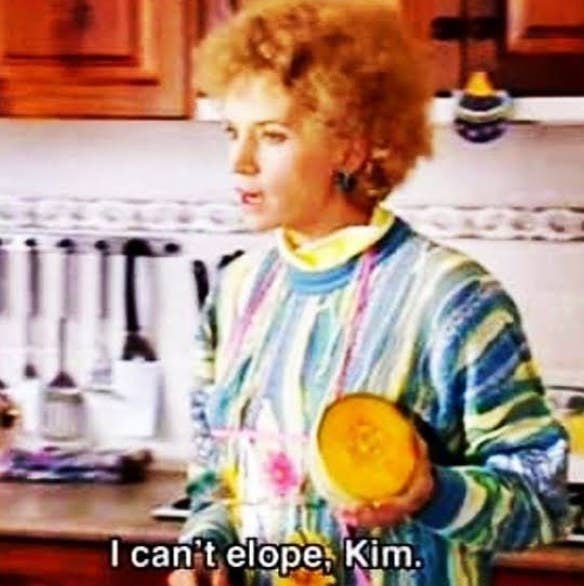 19.
Marion's obsession with Jarrah.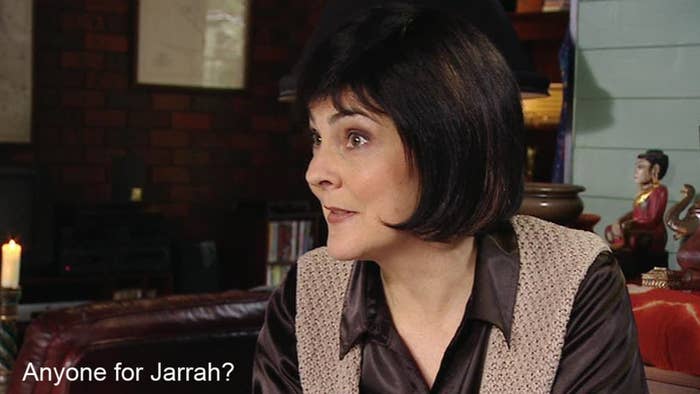 18.
When Kylie Minogue played a grown-up Epponnee-Rae.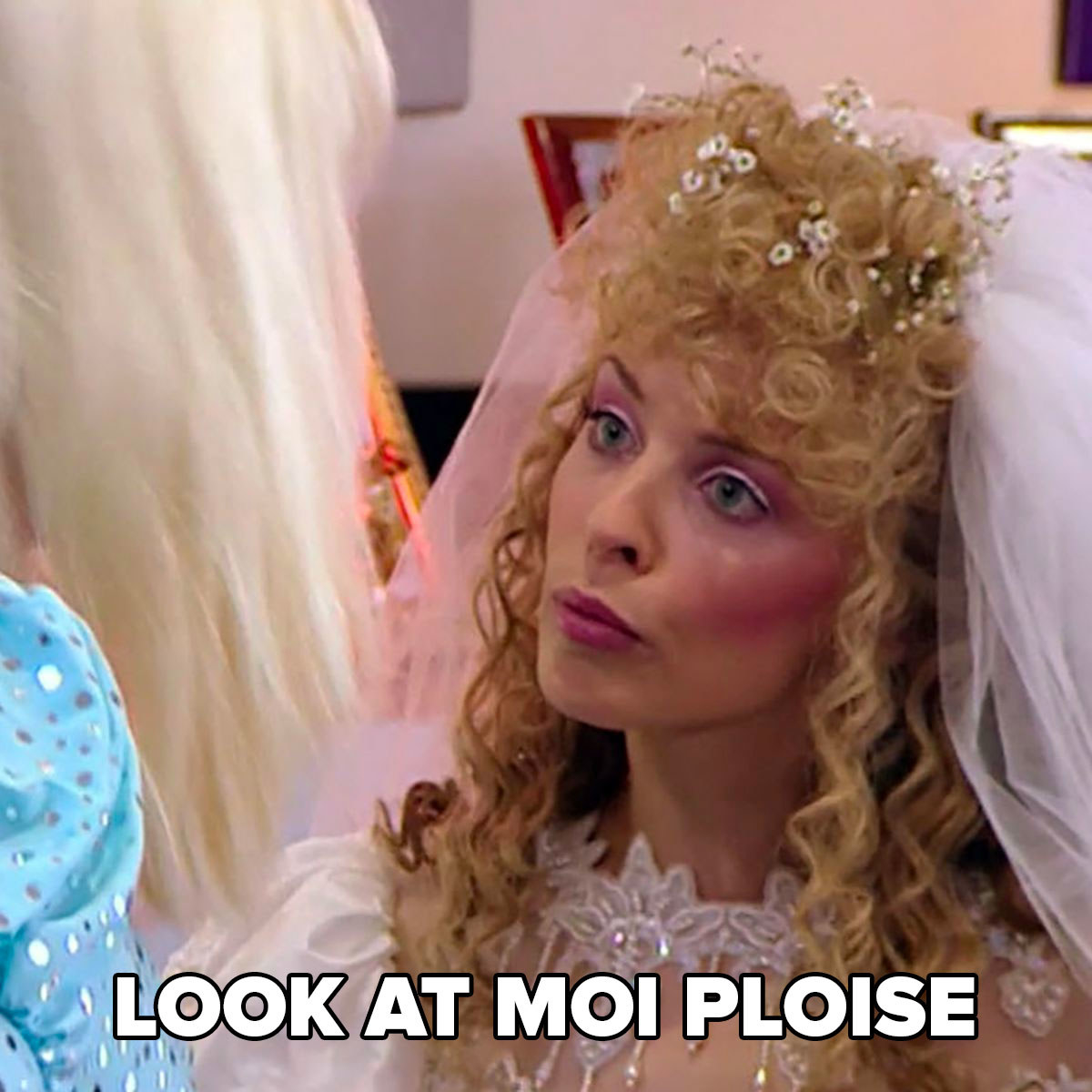 17.
When Sharon had an existential crisis after Kim ate the last Billabong.

16.
All of Prue and Trude's rhyming exchanges, but especially the jojoba one.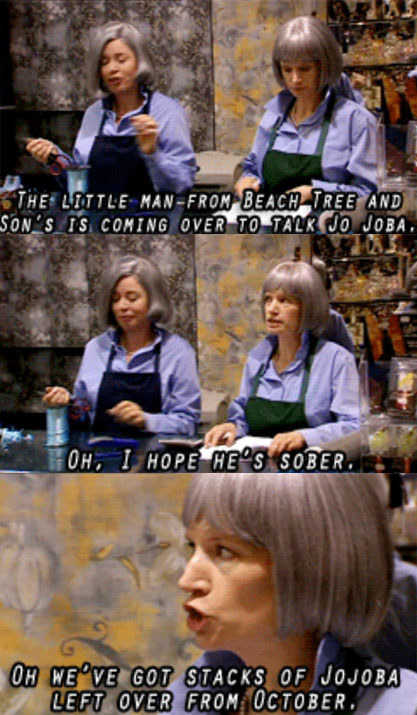 15.
When Kat got cracking on her important projects.
14.
When Kim returned home to find her room had been transformed into Kath's gym so she could keep herself trim.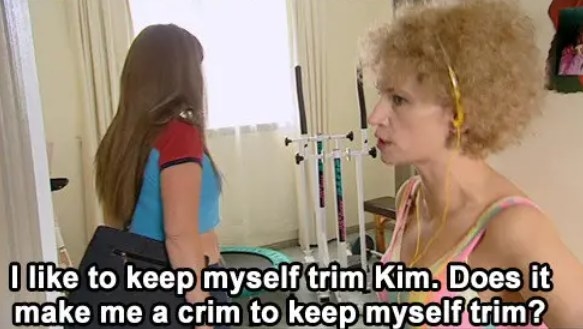 13.
The entire race day sequence, but especially the carrot in Kath's fascinator.
12.
Asparagus Spears. Asparagus. Spears.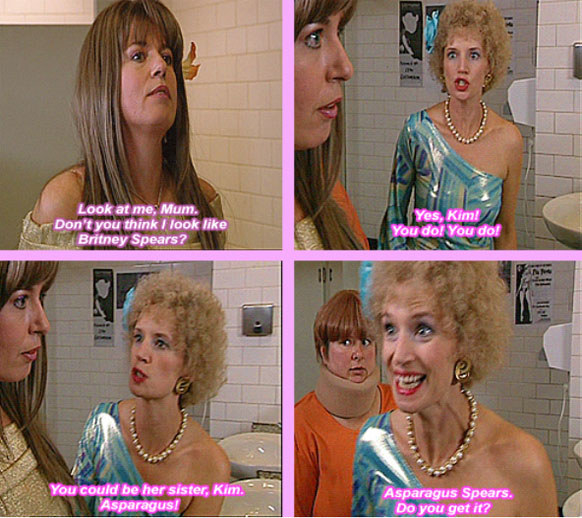 11.
Kath's chooky moment.
10.
When Kath found out Kel was a Swans supporter.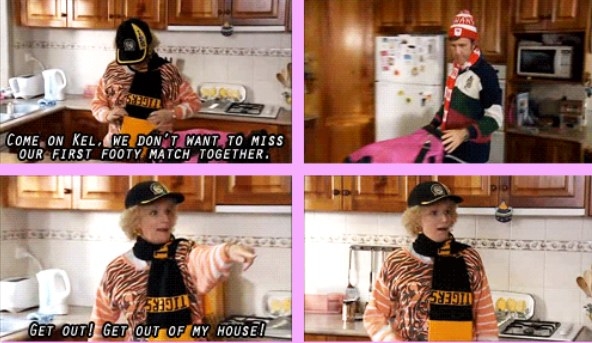 9.
When neither Kath nor Kim could name the prime minister of Australia.
8.
When Kim had a sticky date.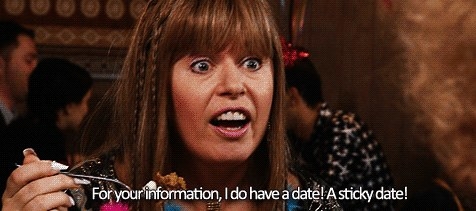 7.
Every time Kath and Kel danced, but especially the horizontal river dancing.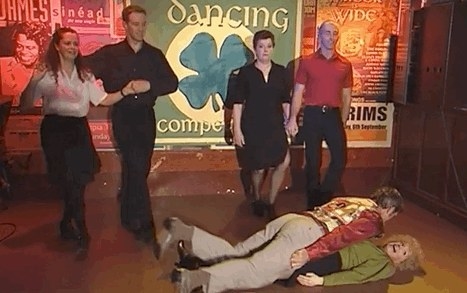 6.
When Kath and Kel spent their honeymoon in the airport.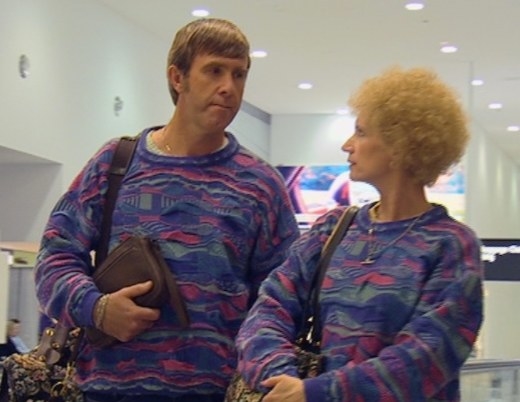 5.
When Kath turned her frustrations into art.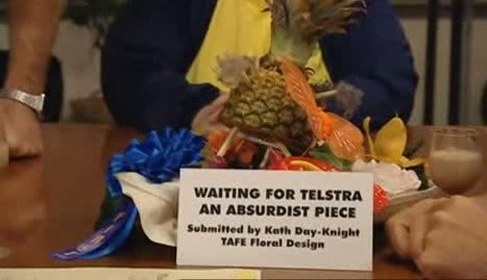 4.
When Sharon tried to coach Kim through labour and was forever changed.

3.
When Kath married Kel and it was a complete and utter disaster.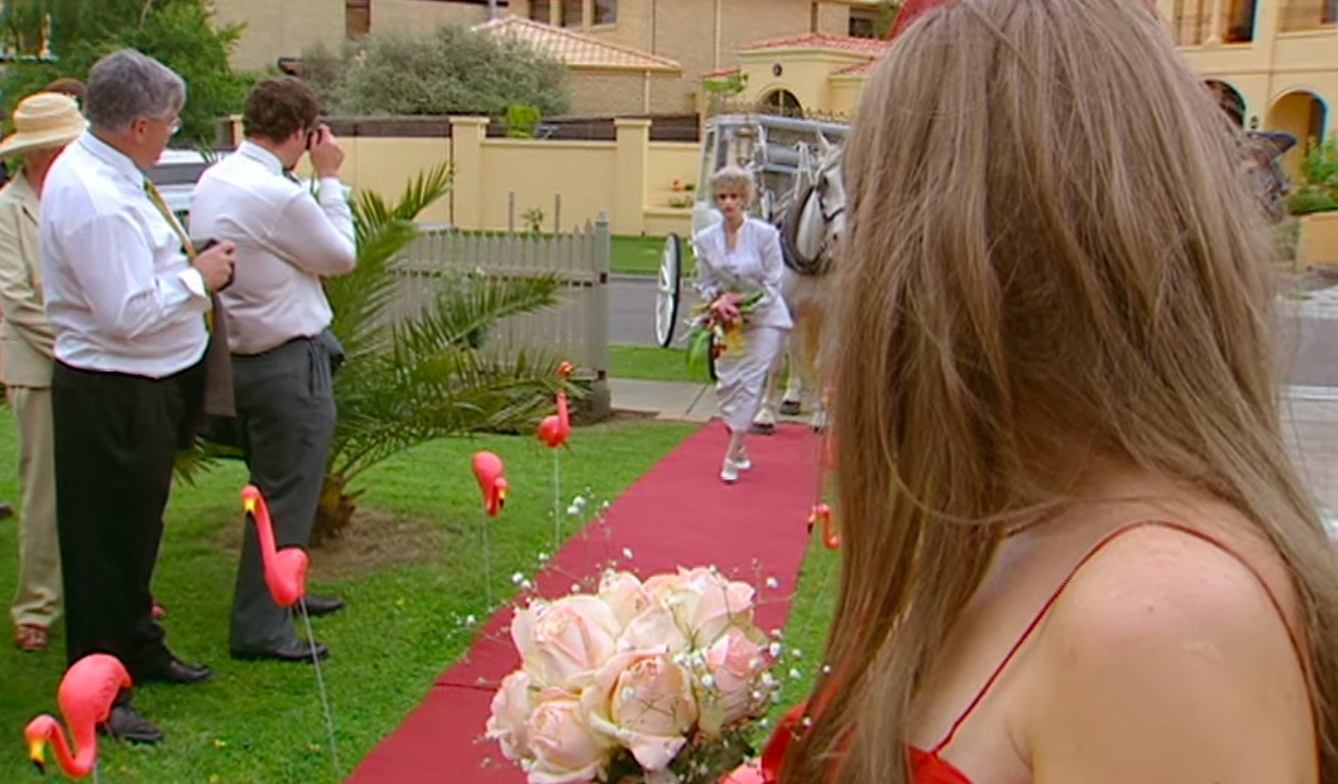 2.
When Kim made a statue of little baby cheeses instead of Jesus.
1.
But, of course, the crème de la crème of all Kath & Kim moments was when Kim proved she was 100% done with being corrected on her pronunciation.