Stop What You're Doing And Look At These Photos Of Chris Hemsworth In "Men In Black 4"
You're welcome.
Not gonna lie, when I heard they were making another Men in Black movie, I was like, uh, really?
But then I heard Chris Hemsworth was gonna be in it, and I was like, okay FINE, I'll watch it I guess.
AND THEN I saw photos of him on set in his Men in Black outfit and I was like, ALRIGHT, I'M ALL IN.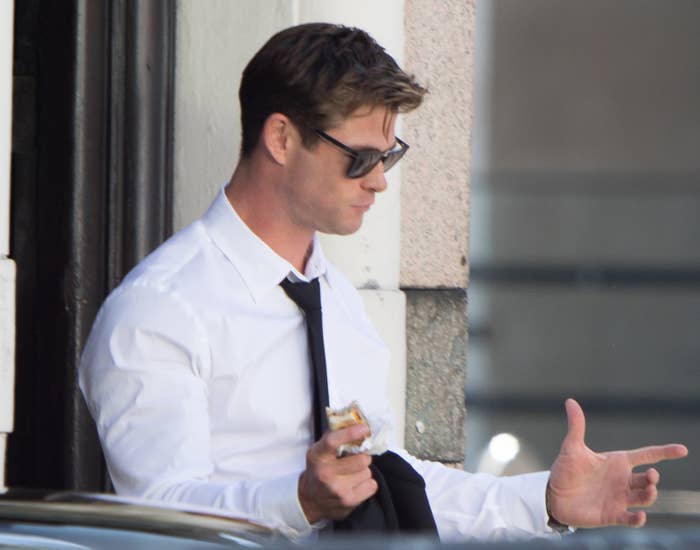 Curse you, Hollywood. You got me again.