YOU GUYS! Game of Thrones is back, and it well and truly delivered from the opening scene. But before we go on: This post contains spoilers! Turn back now if you don't want them!
OK so last time we saw Arya Stark, she was slitting Walder Frey's throat after feeding him two of his sons baked into a pie in the Season 6 finale.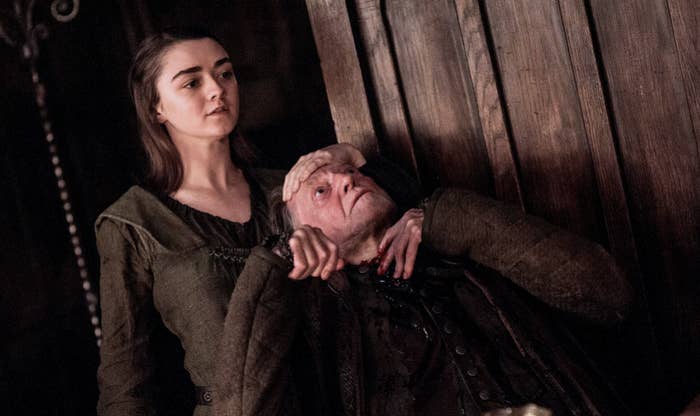 Needless to say, when we saw Walder Frey appear alive and well in the cold open for Season 7, it was clear Arya was up to something, and it was going to be gooooood.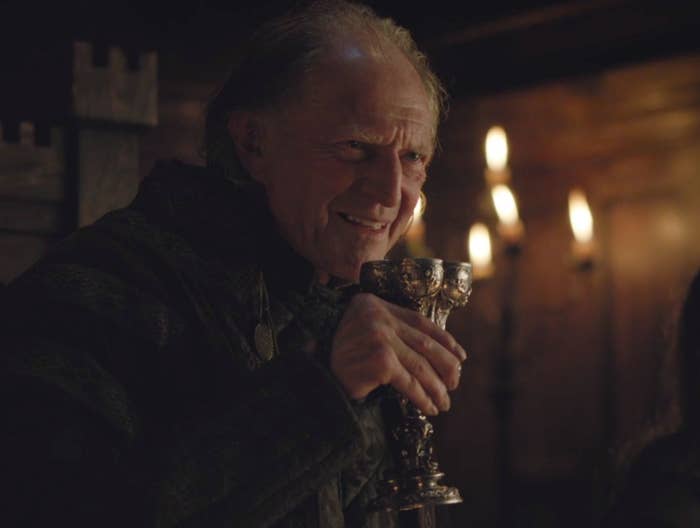 And sure enough, as Walder/Arya encouraged all of the Frey men to drink up, her speech turned threatening, and the Freys started to choke.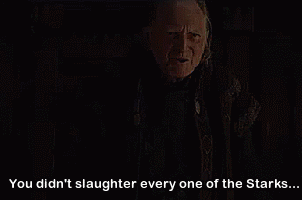 THEN SHE UNMASKED HERSELF.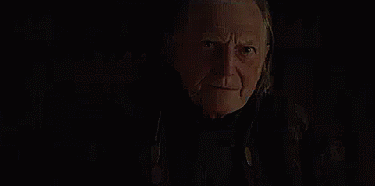 And delivered these epic lines.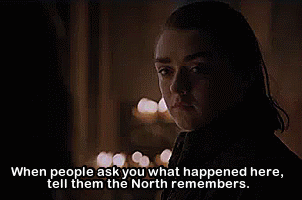 THE NORTH FUCKING REMEMBERS!!
People were LIVING for it.
Welcome back, Game of Thrones!
Next stop: King's Landing – and killing Cersei, apparently.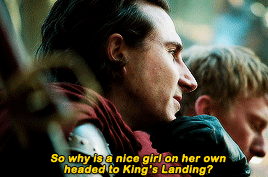 Which, if true, is very exciting, but also I'm torn because a) I really want Jaime to kill Cersei, and b) I really want Arya to go home to Winterfell.
We'll just have to wait and see. In the meantime, I'm going to rewatch that Frey scene about 1,679 times.