Tormund From "Game Of Thrones" Posted A Hilarious Video About Brienne
He ships it.
From the moment Tormund clapped eyes on Brienne in Game of Thrones Season 6, it was love.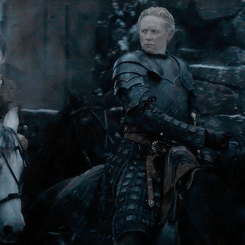 The Season 7 premiere gave us another glimpse of Tormund's continued admiration for Brienne.
It was a small but hilarious moment.
But fans aren't the only ones on board this ship – Kristofer Hivju, who plays Tormund, recently uploaded this hilarious video that shows he's very into it.
Let's hope we get some more Tormund and Brienne moments this season.