2.
Base your RSVP status on whether or not there'll be cake.
3.
Know the most important things in life.
4.
Foster an innate fear of young people.
5.
Always talk to the TV. Even if it doesn't talk back.
6.
Don't be ashamed to get what you want.
7.
Indulge in frequent self-affirmation.
8.
Know how to talk to other women.
12.
Celebrate life's small victories.
13.
Exercise at least once a year.
14.
Only date people with similar interests.
15.
Learn how to shotgun a pizza.
16.
Always make a memorable exit.
17.
Look after your lady parts.
18.
Embrace your inner musical goddess.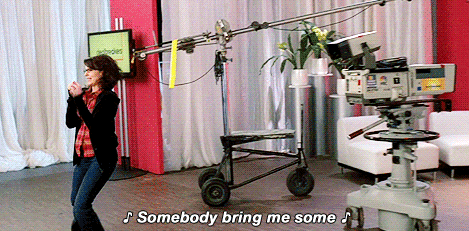 19.
Don't be embarrassed about what you've done in the past.
20.
Keep it fresh in the bedroom.
21.
Dispense your words of wisdom upon others...
22.
...even if it seems like common sense.
24.
And don't let the hipsters win.