Katy Perry's New Perfume Is Named After A Taylor Swift Lyric
It used to be MAD LOVE.
As literally everyone on the goddamn planet knows, Taylor Swift and Katy Perry have been ~feuding~ lately.
It's all very complicated and goes back many years, and I don't have the time to get into it right now. You can read more here if you're so inclined.
Last year Taylor released the song "Bad Blood," which is almost definitely taking a dig at Katy. One of the lyrics in the song is "You know it used to be mad love," referring to the good ol' days when the two were pop princess BFFs.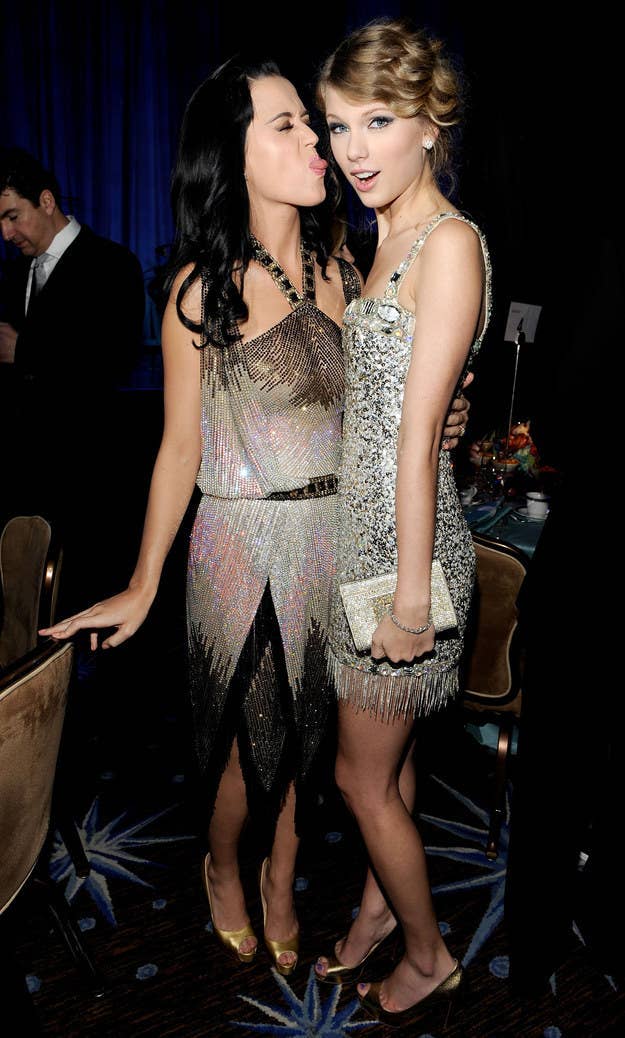 Well, earlier this month, Katy released a new perfume. Three guesses what it's called...