Matt Okine and Alex Dyson slayed the Arias red carpet last year when they came dressed as Maddie Ziegler / Sia and Chet Faker.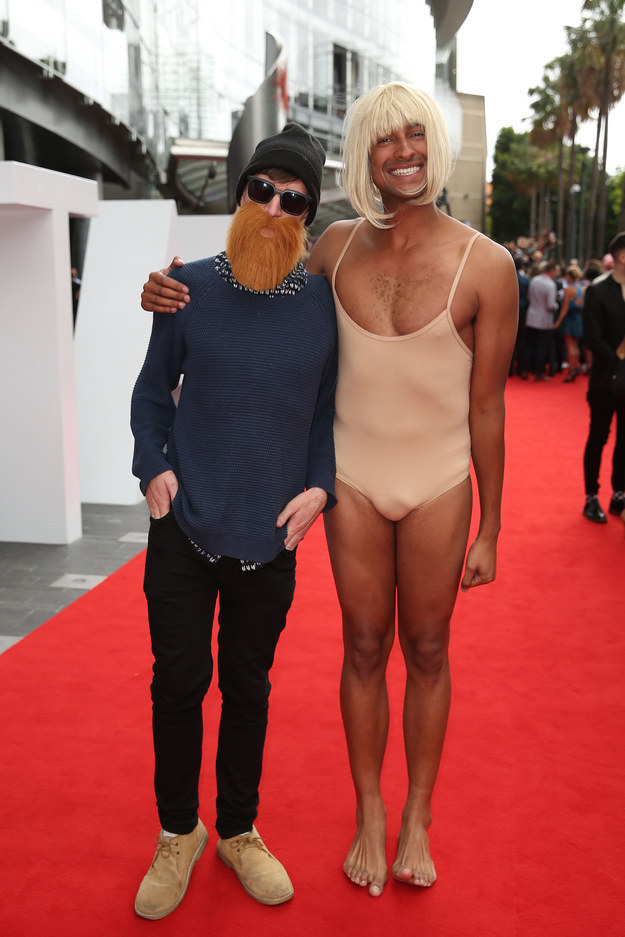 And of course, this year, the radio presenters definitely delivered.
Yep, that's Matt Okine aka Drake aka "Hotline Bling", complete with backdrop aka his radio cohost Alex Dyson.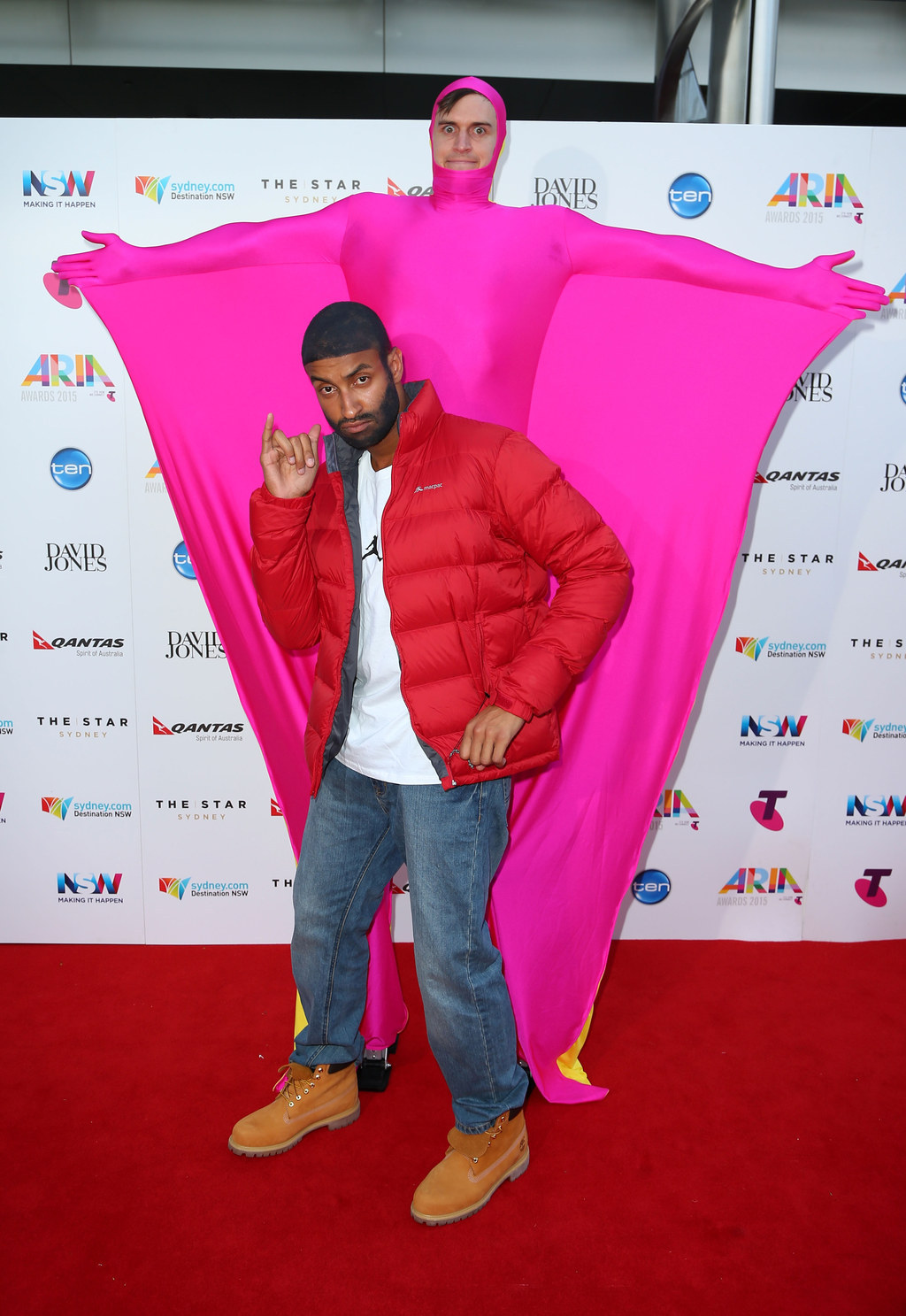 Like BuzzFeed Oz on Facebook!