Justin Bieber Cancelled $2,000 Meet And Greets Because They Make Him "Unhappy"
"I end up feeling so drained and filled with so much of other people's spiritual energy."
Justin Bieber has announced on Instagram that he is cancelling the meet and greets for his Purpose tour.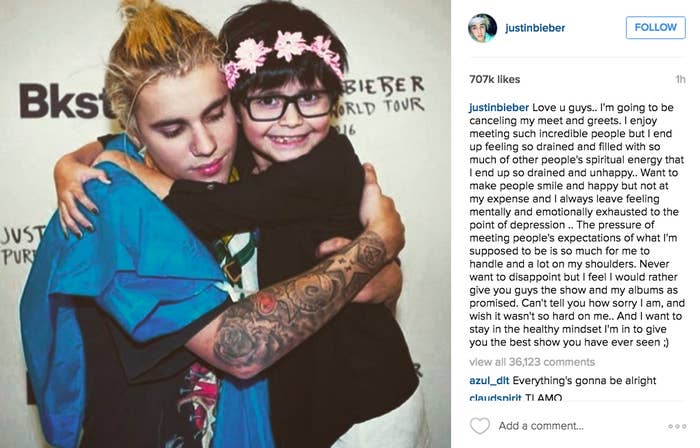 Justin's management announced the "I'll Show You" meet and greet package was cancelled due to a "security incident".
Fans cannot get a refund on the $2,000 meet and greet package unless they also forfeit their ticket to the show.
BuzzFeed has reached out to Justin's management for comment.