Google is on a quest to deliver 360-degree panoramic views of certain countries on Street View.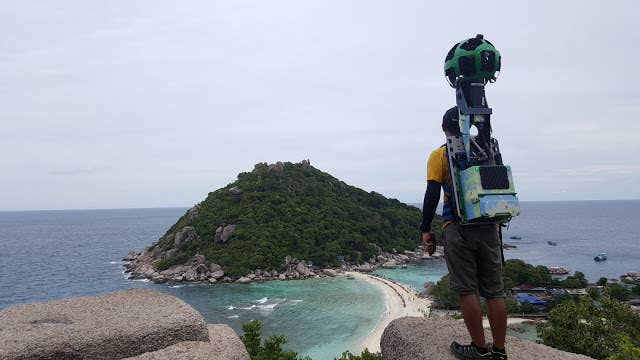 A lot of beautiful places in the world aren't accessible by car...so the only solution is to strap an 18-kilogram backpack on to a guy who walks around filming the scenery.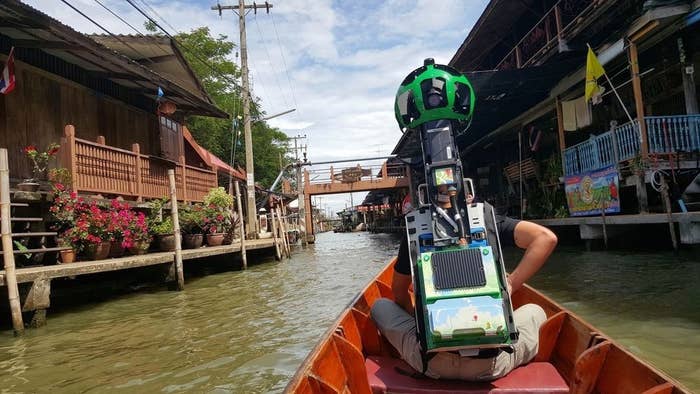 They recently sent triathlete Panupong Luangsa-ard to walk about 500km around different places in Thailand, which has resulted in some pretty spectacular imagery.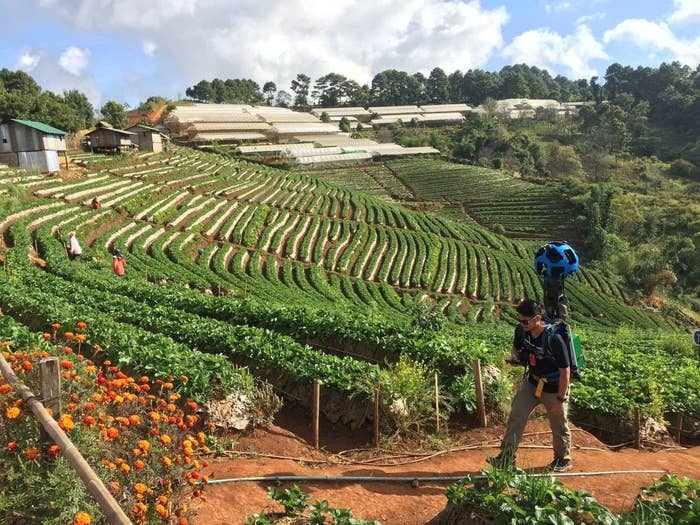 Some of the areas you can now explore on Street View include tea plantations...
...beaches and islands...
...and even the panda exhibit at the Chiang Mai Zoo!