You'd have to be living under a rock (or possibly overseas) not to have heard Delta Goodrem's latest single "Wings". It's a complete banger, so obviously, it went to number one on the ARIA charts. Now that her stint as judge on The Voice is over for the year, she's gearing up to bless us with a new album. If that wasn't enough, she's also staring in the Aussie production of the iconic musical Cats. Delts came into BuzzFeed Oz to chat to us about her latest adventures.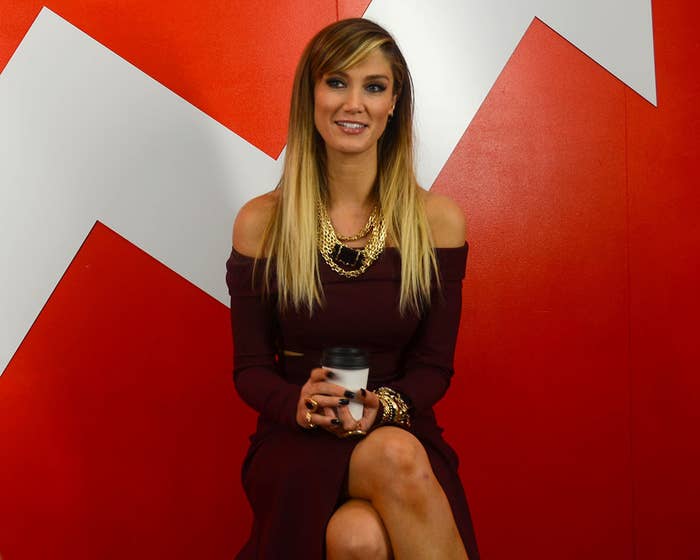 On what we can expect to come from the new album:
I think what I've learned is that every single album has been different, and every album has definitely had a theme, and normally, the theme comes to light more so later on. After the whole chapter has finished, I'll think, "Oh, that makes sense", much later. This album I've learnt that I'm making [it] the way that I do shows now. I'm a little more, at the last minutes, coming up with the show. I'm a little more spontaneous about it. This album is "Oh, ok, I'm feeling this right now". I've written a lot of songs for it, but I feel like I'm painting it a lot more spontaneously. I know when my deadline is, I know that the album is the start of next year. I know my single's coming out in another month or two, but I know that I've got to do it as a more spontaneous, heartfelt moment each time.
On the one word which sums up the ~feeling of the album~:
I'm going to go with "wings", I'm going to go with the song. It feels like it's very free, it feels like sort of saying "baby these wings were made to fly". I can do anything, you can do anything you want. And that should be something that you express for other people to feel, it's really, you know, "your wings were made to fly", it's having that feeling of utter freedom, and it's got that energy about it where you feel like you can dance around the room for hours, and that should be the record too.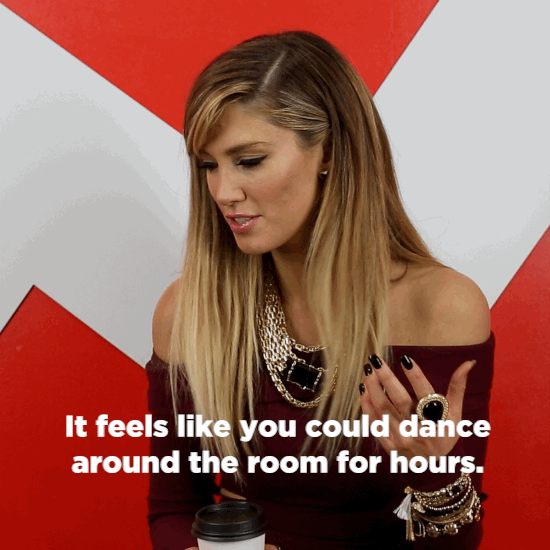 On her next single:
I do know the next single, but at the same time, I'm going into the studio, and you never know. I feel like I'm doing it a little more like a show and I'm making it in the moment. But I do have the next song, yes.
On whether she knows which songs which will feature on her new album:
Yes, 100%. There's definite songs that absolutely mark this last couple of years since Child of the Universe, where I'm like "this has to be on the album", because it really speaks about this chapter. It feels like every album I have like a "turn the corner moment", where you turn the corner and you RUN, and when this song, "Wings" came about, it kind of felt like this song was one of those moments. At the same time, I know my deadline, but I'm pulling it together up to the very last minute that I can keep writing, and making sure that it's the best album I can make in this moment.
On whether her songwriting has changed at all in the past 15 years:
Actually, no. I probably have become a lot more eccentric than I probably could even express, and I've probably become more of a mad hatter because in my head I'm going "ooh that sub bass is here", "ooh we need to do this". I hear sounds in my head that I'm trying to articulate into an actual sound that is through the computer or through an instrument, and it becomes more crazy, and I lose my concentration! There's like one million things going on when I'm writing, I'm thinking "Oh, we could do this, oh and we could do that!". I have my process where I sit at the piano and I play and play and play until I find a pattern. Then normally, I try to find a concept, and try to work it out from there, and then I start painting.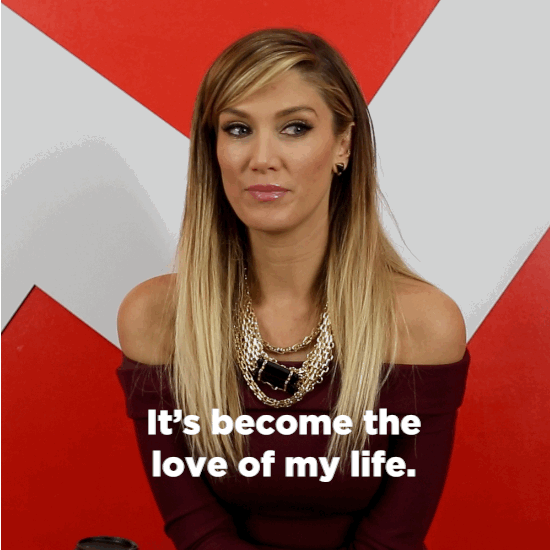 On Cats, and whether there'll be more musicals in her future:
It's become the love of my life! I am obsessed with the all-Australian cast, they are just beautiful, and it's so refreshing to work with such incredibly talented people who are secure in what they do. I walk in and go "Teach me what you know, and I'll tell you what I can bring". And it's just a really open relationship where we're just ready to get on stage and do a great job to this iconic Andrew Lloyd Webber theatre production. I'm super excited! I've loved the rehearsal period. I haven't done the show every single night yet, so ask me once I have started doing that, because I just don't know if I'll love that process!! I do know that I love it thus far, I am incredibly happy! Being a cat is great. If you wanna be an animal in life, being a cat is a really good choice.
On touring next year:
I think I'm still trying to work out dates. Once I do Cats, I'm guessing with the album coming out I'll do some big shows!