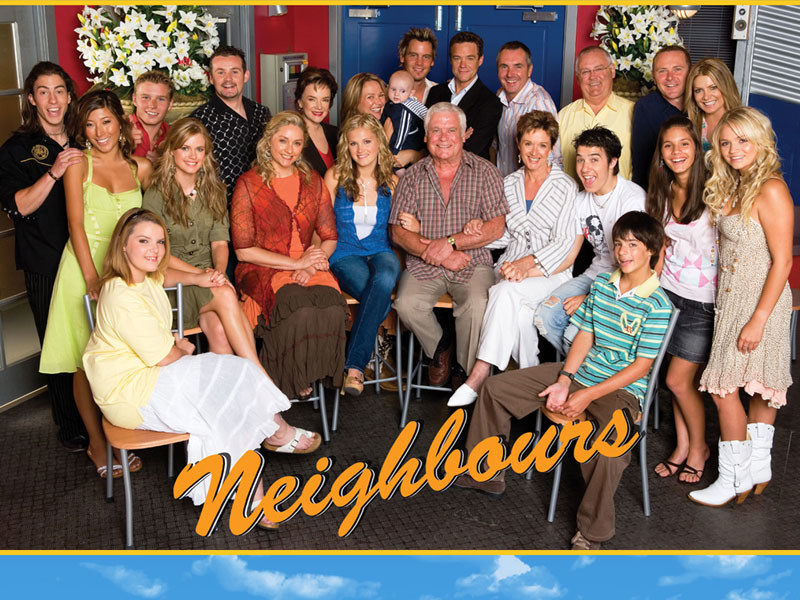 1. All three Hemsworth brothers have been on Neighbours.
2. Chris guest-starred as Jamie Kane for one episode in 2002, Liam played Josh Taylor for 25 episodes in 2007, and often-forgotten Luke had a 10-episode run as Nathan Tyson.
3. Scott and Charlene's wedding in 1987 was watched by 19.6 million people in the UK, which was more people than lived in Australia at the time.
4. In Australia, two million viewers tuned in to the wedding.
5. And the wedding storyline was only devised after viewers complained that two unmarried people were living together.
6. To promote the episode, Kylie and Jason Donovan made a shopping centre appearance, where they cut a wedding cake and made speeches. It resulted in a near-riot because people were so keen to see the couple.
7. The show's creator Reg Watson originally pitched the idea of the show to Channel Nine, who turned it down. A former Nine chief executive said it was one of the "biggest missed opportunities" in his 24 years there.
8. It originally screened on Channel Seven until it was axed after eight months, and Channel 10 picked up the rights.
9. But Channel Seven destroyed all of their sets to prevent their rival from wanting to take the show, so Channel 10 had to rebuild them all.
10. And then Channel 10 got real petty. They rebuilt the Robinson house on the back of a semi-trailer and the Ramsay house on another. Then they drove around, with the cast on the back, waving and holding a banner proclaiming: "Neighbours is moving to a new home."
11. The outsides of the houses on Ramsay Street belong to a real street in Melbourne. The residents are paid for the right to film the outsides of their properties. If you want to check it out on Street View, it's Pin Oak Court in Vermont South.
12. A security guard is paid to "protect" the street and its residents 24 hours a day.
13. Only six houses are ever shown on Ramsay street – numbers 22, 24, 26, 28, 30, and 32.
14. The longest-running character is Paul, who has been on and off the show since 1985.
15. Erinsborough, the suburb where the show is set, is an anagram of "neighbours", with an extra O and R added.
16. Neighbours was shown on US TV network Oxygen for six weeks in 2004 before it was cancelled due to poor ratings.
17. Between 2004 and 2007, each episode was given a title instead of just a number.
18. Over the last 30 years, 28,000 cast and crew have worked on the show.
19. In 2009, Neighbours was the first Aussie show to create Twitter accounts for its characters.
20. Actor Eddie Redmayne really bloody loves Susan and Karl. "They are the greatest unsung acting duo in history, " he told Elle. "I've met quite a few extraordinary actors, but either Susan or Karl? Well, I don't think I'd be able to talk."
21. The two actors who play Susan and Karl played brother and sister in an '80s show called Cop Shop.
22. Since 1985, there have been eight versions of the iconic theme song.
23. Plus there's also a "sombre version" which is played when characters die, or there's a catastrophic event.
24. Neighbours has been sold to over 60 countries around the world.
25. And each episode is apparently watched by 60 million people.
26. The first words spoken on the show were "No, no, Shane, no, no", in a dream.
27. Harley Bonner, who played Josh Willis for three years, is the son of actor Carla Bonner who plays Steph Scully.
28. Rebekah Elmaloglou, who plays Terese Willis, is related to Dame Judi Dench.
29. Over the entire span of the show, there have been 42 marriages.
30. Also over the last 30 years, 55 characters have died.
31. Twelve deaths were caused by car accidents, and four by gunshots.
32. And there have been three cases of temporary blindness.
33. Paul's been married eight times, to five wives.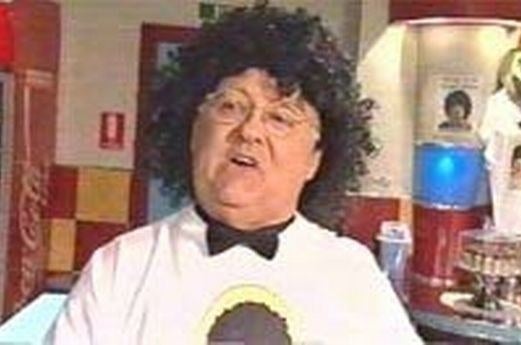 35. Kylie Minogue is now older than Anne Charleston was when she played her mother.
36. If you were to watch every single Neighbours episode back-to-back without breaks, it would take you approximately 107 days.
37. Stefan Dennis (Paul) released a single in 1989 titled "Don't It Make You Feel Good".
38. There was almost a spin-off show based on Cheryl Stark called In Cheryl's Arms but it never made it past the pilot stage.
39. Ryan Moloney, who plays Toadie, originally played a vandal named Cyborg for one episode.
40. When the show switched from being aired on Channel 10 to Channel 11 back in 2011, Ryan thought that was a sign he needed a fallback career. He considered studying to become a dietician, but "that was a four-year, fulltime course at a cost of $150,000," he said. "There was no way I could do that and still work on the show."
41. Instead, he trained to become a pilot.
42. Remember Toadie's iconic hair back in the day? Well: "I don't think I lost my virginity until I was in my 20s because of that hair," he told The Herald Sun.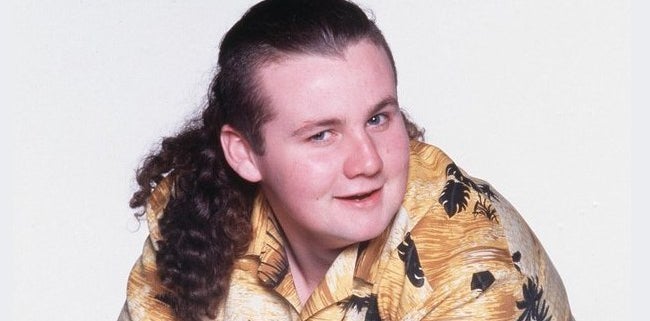 43. Jason Donovan originally auditioned for the role of Danny Ramsay.
44. Because of the Sydney v Melbourne rivalry, it wasn't mentioned on the show that Erinsborough is a suburb of Melbourne until 1994.
45. Kylie was originally only hired to play Charlene for a week.
46. Language experts have noted that Australian soaps like Neighbours have caused changes in speech patterns of British kids.
47. Six years before Alan Fletcher appeared on Ramsay Street as Karl, he had a three-week stint as mechanic Greg Cooper.
48. In 1991 a Neighbours video game was launched – players took on the role of Scott Robinson and had to skateboard through four levels.
49. The cast was flown to London to perform for the Queen in 1988.