 Ned Kelly was a bushranger with a controversial legacy: some view him as a folk legend, while others think he was a murderous villain. Kelly grew up in a family of horse stealers; Ned himself claimed he'd stolen over 280 horses as a boy. He had many run-ins with the law, being arrested for highway robbery, assault and armed robbery. In 1878, he and his gang were proclaimed outlaws after murdering three police officers and going on the run. The reward for their capture- dead or alive- was £2000 a head- though they werent captured until 1880. Kelly, dressed in homemade metal armour, and his gang had a violent clash with police where they were caught. Kelly was hanged at Old Melbourne Gaol in November 1880. The Rocks Push were a notorious gang in Sydney in the late 1800s. They were known for theft, assault and battery against police and pedestrians in The Rocks area. Female members of the gang would entice drunk men to dark areas to be assaulted and robbed. The leaders of the gang were chosen by bare-fisted boxing matches. Poet Henry Lawson described a meeting between a Push leader and a man from the bush:
"Would you dong a bloody copper if you caught the cunt alone,
Would you stoush a swell or Chinkee, split his garret with a stone?
Would you have a moll to keep you, would you swear off work for good?
What? Live on prostitution? My colonial oath I would!" Joe and Jimmy Governor were two Indigenous bushrangers and outlaws who committed a series of murders at the turn of the twentieth century. In 1900, Jimmy murdered the wife and three children of his employer, along with their school teacher, and went on the run with his brother Joe. They were tracked by over 100 constables, and were finally caught after committing four more murders. Jimmy was hung and Joe was shot dead.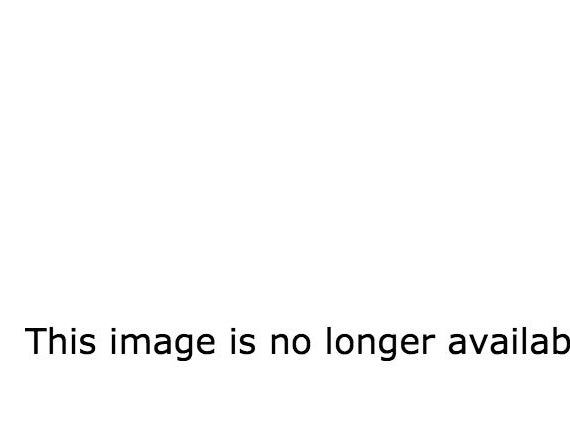 Joseph (Squizzy) Taylor was a gangster with a fearsome reputation in Melbourne in the 1920s. His crimes ranged from pickpocketing and assault to murder. He made his money through illegally selling alcohol, two-up schools, extortion, prostitution and cocaine dealing. Squizzy was dapper as hell, wearing patent leather shoes, silk socks, fawn gloves, and diamond pin in his silk tie. To top off his look he smoked cigars and had gold teeth. Although he was involved in a number of murders over ten years, he was tried for only one of them- and was acquitted. Squizzy was shot by rival gangster Snowy Cutmore in Melbourne in 1927.
Tilly Devine was born in the UK but came to Australia in 1920, and quickly became a prominent figure in the Sydney crime world. Miss Devine ran a brothel and had legendary wealth, all of which came from her criminal doings. She was convicted 204 times during her long career, for charges including prostitution, assault, razor attacks, violence and attempted murder. Tilly's husband, Jim Devine, was also a convicted thief and pimp who committed many high profile murders. Tilly was engaged in a violent feud with Kate Leigh, the "Queen of Sydney's Underworld", which lasted 20 years. The two women engaged in a number of physical fights and their respective gangs staged many violent battles.
Kate Leigh, the Queen of the Underworld in Sydney, earned her vast wealth first through sly-grog shops, then as a madam and a drug trafficker. In the 1920s, the consumption of alcohol was illegal after 6pm, and Leigh made her fortune with over twenty bootleg alcohol outlets. She shot and killed Snowy Cutmore, though was never indicted, and was apparently "adept with a rifle". Leigh served time in prison on 13 occasions, and was known for wearing extravagant clothing and diamonds rings on every finger when appearing in court. In 1955, when the law changed to allow licensed venues to serve alcohol, Leigh was put out of business. She lived in virtual poverty until her death in 1964.

George Wallace lived during the razor gang era in Sydney. Between 1927 and 1935 was the most violent period that the city has ever known, with victims being slashed on the face, usually in a L shape from their ear to their mouth. The wounds were inflicted between rival gangs fighting for profit and power in a world of corruption, prostitution rackets and narcotics rings. Wallace was the one who pioneered the use of a razor and became the notiorious leader of one of Sydney's most violent gangs. He was stabbed to death in 1948.

Saffron was a nightclub owner and property developer who was rumoured to be one of the biggest figures in organised crime in Sydney during the second half of the twentieth century. He was never found guilty of any charge, but was nailed for tax evasion in 1987. Despite never facing any charges, Saffron is linked to a number of crimes including extortion, bribery, organising illegal gambling rings, and the sale of black market liquor. The two nasiest crimes linked to Saffron- the disappearance of Juanita Nielsen, and the Luna Park fire- have never been solved. Abe Saffron died in 2006, age 86. Regan was the leader of the Sydney underworld during the 1960s and 1970s, and was known as "The Magician", as he could make his enemies disappear without a trace. He used violence to instil fear in others and claw his way to being the top boss in Kings Cross. Regan was thought to be a dangerous psychopath from a young age, when he speared a live possum with a pitchfork while at school. He was involved in prostitution rackets, illegal gambling, shady real-estate dealings and multiple murders. After a number of his associates and enemies were murdered, Regan himself was shot dead in Marrickville in 1974.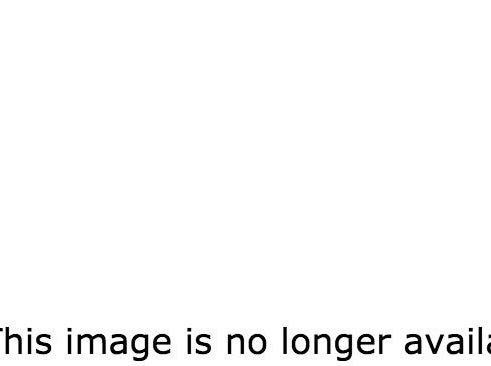 Between the ages of 20 and 38, Chopper only spent 13 months outside of prison. He was charged with assault, kidnapping, armed robbery, arson, and impersonating a police officer. During this time, he launched a prison war which involved over 100 acts of violence against another gang. At one point, Chopper organised for another prisoner to cut both his ears off, to "win a bet". Read has claimed to be involved in the murder of 19 people, and the attempted murder of 11 others. Chopper, who died in 2013, was also an author and an anti-drink driving advocate, had a cult status in Australia, with a film starring Eric Bana based on his life.

Keith Faure was a gangster who was convicted of multiple murders and manslaughters. In the 1970s and 80s, while in prison for attempted murder of a police officer, Faure was involved in a prison gang war with Chopper Read. During a fight he killed another inmate by stabbing him in the back nine times with a butter knife. During the Melbourne gangland wars, Faure was reportedly paid by Tony Mokbell for the murder of Lewis Moran, for which he pleaded guilty. He was also charged with the murder of criminal figure Lewis Caine. Faure is currently serving a life imprisonment. Flannery was sentenced to seven years jail at the age of 17 for rape, assault, car theft and carrying deadly weapons. This early incarceration led to his desensitisation to violence and suffering of others, and instilled in him a vicious and dangerous streak. After being released from prison, he became a hitman, known as "Mr Rent-a-Kill". In five years, he personally killed at least fourteen people, and may have been involved in many more murders. In 1985, Flannery disappeared, and his body was never recovered.

George Freeman was a bookmaker who was involved in organised crime in Sydney during the 70s and 80s. Despite being accused of murder, assault, race-fixing, bribery, illegal gambling and narcotics dealing, Freeman was only charged with illegal bookmaking, for which he paid a fine. George was shot in the face in 1979 after sleeping with associate Jack Muller's stepdaughter, but survived. Six weeks later, Muller was found dead. Freeman employed Christopher Flannery, but allegedly had him killed when Flannery's became too violent and out of control. Freeman died from an asthma attack in 1990.

Gangitano was a member of the 'Carlton Crew', a Melbourne gang in the 80s and 90s. He was reportedly earning around $200,000 a month through owning nightclubs, fight promotion, horse racing and protection rackets. The Carlton Crew were involved in the Melbourne gangland killings, which saw 36 criminal figures murdered, including Gangitano himself in 1998. While he was alive, Gangitano murdered his friend John Workman over a debt, and was also charged with the assault of thirteen people at King street pub. During this attack, he smashed five pool cues and an iron bar over the heads of innocent bystanders.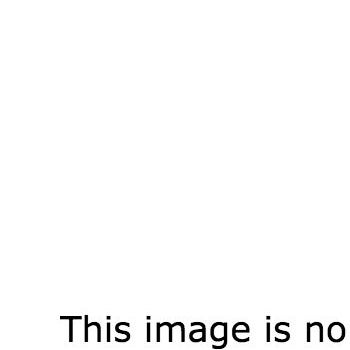 The Morans were a criminal family who were deeply involved with the Melbourne gangland killings. During this war, brothers Jason and Mark were murdered, as was their father Lewis and his brother Des. The family were involved in the illegal drug trade, and aligned with the Carlton Crew along with Gangitano. The Morans were one of the most notorious families in Melbourne at the time, associated with many acts of violence and murders. Williams was a convicted murderer and drug trafficker who was a central figure in the Melbourne gangland killings. Though he was originally associated with the Moran family and did work for them, he was shot in the stomach by Jason Moran over a debt, which sparked the lengthy underworld war. Williams later pleaded guilty to the murders of Lewis Moran, Jason Moran, Mark Marshall and Mark Mallia, though it is suspected he organised the murders of many other crime figures. His wife, Roberta, is a convicted drug trafficker who was as deeply involved with the underworld as her husband. Carl Williams was killed in prison by a fellow inmate in 2010.
17.
Andrew "Benji" Veniamin
Benji was a car thief and murderer, and also played a central role in the Melbourne underworld killings. He was close friends with Carl Williams, and his wife Roberta. Veniamin was accused of killing seven people, and was also suspected to be a hitman for the Williams'. Another underworld figure, Mick Gatto, shot Benji dead in 2004, after he apparently implicated himself in the death of one of Gatto's friends, Graham Kinniburgh. Gatto was acquitted on grounds of self-defence.
18.
The Pettingill Family
The Pettingills are one of Australia's most notorious crime families, headed up by the matriarch Kath, who was a one-eyed prostitute. Her sons have all been convicted of various crimes including rape, drug trafficking, armed robbery and murder. Kath's eldest son, Dennis Allen, nicknamed Mr. Death, was involved in 13 murders, including the dismembering of a Hells Angels biker with a chainsaw. Two of her other sons, Trevor and Victor, were charged with the murder of two policemen in 1988. Victor was later murdered, allegedly by Andrew Veniamin. All seven of Kath's children have criminal convictions. The 2010 film Animal Kingdom was inspired by the Pettingills.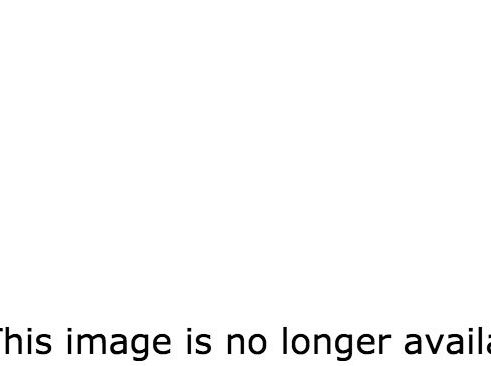 Mokbel was a drug lord and underworld figure who was linked to Carl Williams and to a number of murders in the Melbourne gangland killings. In 2006, while on trial for murder, Mokbel escaped and was a fugitive until he was found in Athens over a year later. At the time there was a $1 million bounty for information leading to his capture. He was charged with drug trafficking and murder, and also allegedly laundered $2 million through a Melbourne brothel. Mokbel is currently serving a 30 year sentence. Hamzy is a member of the Brothers 4 Life gang. At age 18, he shot dead Kris Toumazis outside a Sydney nightclub and assaulted and threatened four others. He then fled to Lebanon, the US, Belize and Cuba before being arrested and extradited back to Australia. Despite having remained in jail since 1998, Hamzy has managed to control an underworld crime operation while in custody. In 2008, it was found that he had a contraband mobile phone in his cell, on which he allegedly made 15,000 calls. He was charged and pleaded guilty to organising a kidnapping and running a drug ring from within prison. Hamzy also allegedly converted fellow inmates to Islam and organised a jihad escape plot. He has since been moved to the Supermax high security prison.