Definitely not you, loser.

Are you kidding? High school was the best four years of my life!

I don't care about either, tbh.

Via cdn.shopify.com

Via wordpress.com

Via wordpress.com

Via http://g03.a.alicdn.com

"You can't make people love you, but you can make them fear you."

"Walk away now. You haven't even seen half of what I'm capable of. Once you're on my fatwa list, I show no mercy. I totally spit in your coffee, bitch."

"Ladies, you can give your tiny brains a rest. Once again the world has proven that anything you can do, I can do better."

"I'm sorry, did I ask you to pull down my panties and blow a compliment up my butt?"

Via The CW

Via The CW

Via Fox

Via Fox
Are You More Blair Waldorf Or Chanel Oberlin?
You'd say something like this: "This closet is the most precious thing in my life. It's like a second vagina to me, so you sneaking in here and rifling through my clothes is a heinous violation! You have violated my closet vag."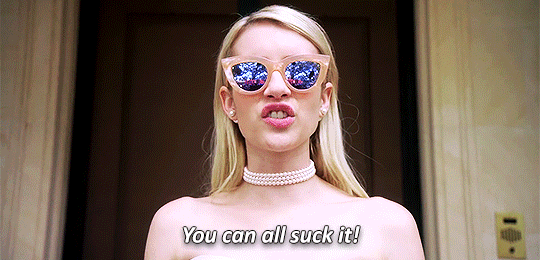 You'd say something like this: "Now if you'll excuse me, I've gotta go kill myself. Or max out my credit card, whichever comes first."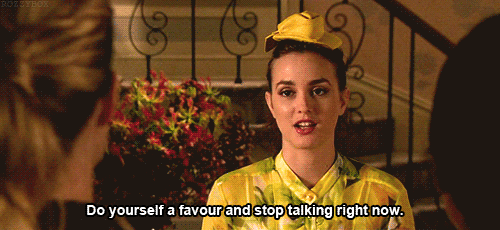 Did you know you can sign up for a BuzzFeed account and create your own Community posts? Get started here!
This post was created by a member of BuzzFeed Community, where anyone can post awesome lists and creations.
Learn more
or
post your buzz!