2017 marks the 50th anniversary of the Toronto Caribbean Carnival.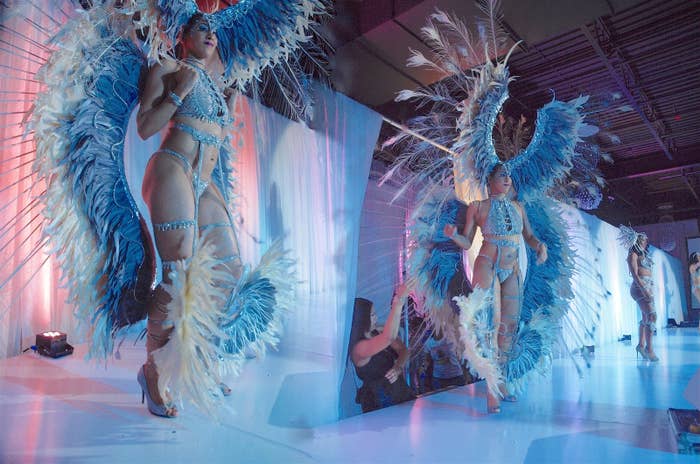 2017 also happens to mark the 150th anniversary of the Confederation of Canada. Which is why this mas band thought it was a good idea to "celebrate" with this.
Toronto-based mas band Carnival Nationz previewed two of their designs called, "Oh Kanata" and "One Nationz" ahead of the annual Toronto Caribbean Carnival.
Both designs featured headgear styled in reference to sacred Indigenous headdresses.
And there were a lot of feelings. Even about the way CityNews Toronto chose to word their tweet.
Now, if you're not quite sure ~why~ this is a bad thing, we'll break it down for you. Not only did Carnival Nationz get accused of appropriating Indigenous culture; people were pretty pissed that it was meant to be a celebration of Canada's 150th birthday.
Which Indigenous peoples have some... varying opinions on.
Although some Indigenous peoples in Canada boycott the celebration of Canada Day, many are doing so especially this year for Canada's 150th birthday. Many believe the increased call for celebration is a means of distraction from contemporary Indigenous issues, as well as Canada's history with Indigenous peoples.
In short, it feels like a celebration of colonization and genocide. So, "honouring" First Nations with cultural appropriation for Canada Day? Triple no.
Yikes. Cultural appropriation is also especially bad when it's supposed to be sexy.
Some thought it was a positive display of "cultural appreciation."
The Facebook post was originally shared over 2,500 times and commented on over 2,000 times in 24 hours.
Now, this is what mas band costumes usually look like.
And this is what female powwow dancers at Gathering of Nations looked like.
Just to clarify, this is okay.
This, on the other hand, is questionable.
The mas band's costumes brought up the discussion of headdresses, too.
Not only is the headdress considered a sacred object, it's also commonly viewed as "pan-Indigenous" (a term referring to the misconception/stereotype that all Indigenous people dress the same, look the same, etc.).
Many chiefs reserve wearing of the headdress for special occasions and ceremonial purposes.
(A.K.A. Not Coachella)
It is something to be treated with respect.
Native people culturally appropriate, too.
Oh, Miss Universe Canada came under fire for that in 2011, too?
And in 2008.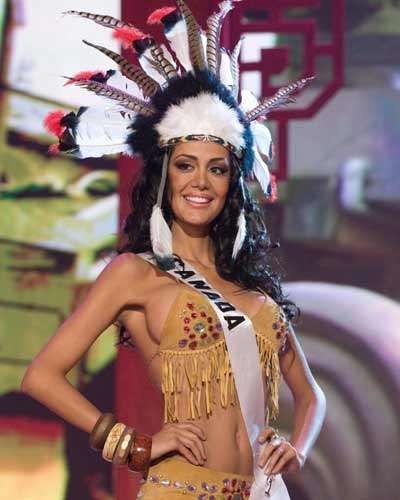 While many people believe the past Miss Universe Canada and Carnival Nationz' costumes honour the first peoples of Canada, some are still pretty heated over the outright "sexualization" of First Nations culture.
In a statement on Facebook, Carnival Nationz apologized for the costumes. But, they didn't say whether they'd still be worn to the carnival.
This all comes less than a month after a non-Indigenous Toronto artist was called-out for cultural appropriation of Native artwork.
The Canadian artist, known as Amanda PL, claimed to be "inspired" by the work of renowned Anishinaabe artist Norval Morrisseau. But people were quick to call the art out for being a "rip-off."
Amanda PL isn't the first non-Indigenous Canadian artist to be accused of plagiarism.
Jennifer Adomeit has been called-out by people who claim she ripped off Haisla-Heiltsuk artist Mervin Windsor.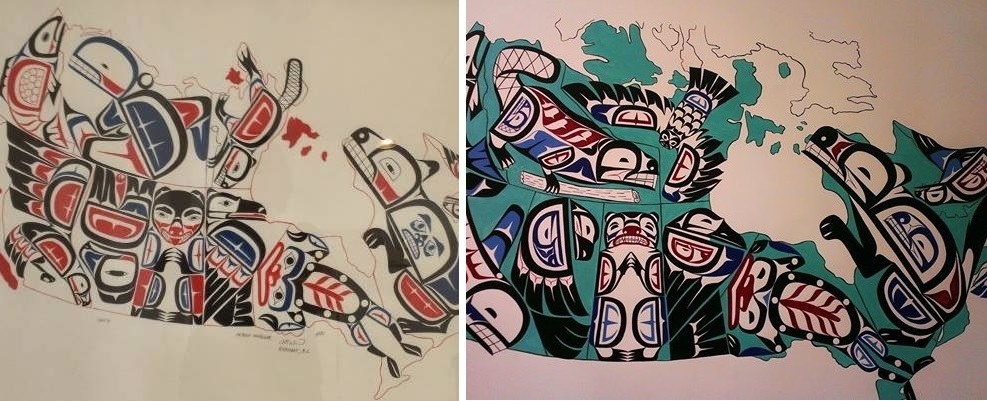 Sometimes, cultural appropriation is more subtle. For instance, in 2013, award-winning playwright Colleen Murphy came under fire for her play "Pig Girl."
And sometimes, cultural appropriation is just a slap in the face.
Whether in the form of plagiarism, sexualization, or outright just being an asshole, cultural appropriation is still a Canadian phenomenon in 2017. Instead of worrying about an apology or deleting evidence from social media, why don't we just stop doing it.