Paramedics responding to a call were utterly shocked when they found a note on their ambulance windshield complaining about their parking job. The note read, "You may be saving lives, but don't park your van in a stupid place and block my drive."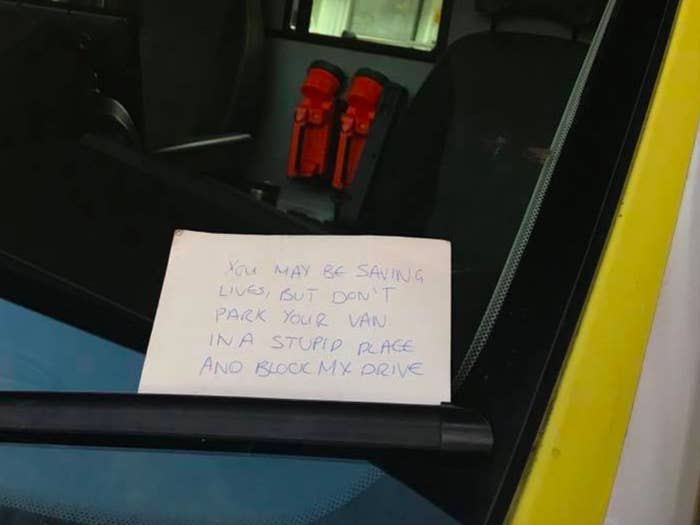 According to the BBC, the incident occurred on Friday in Birmingham, England, as paramedics with the West Midlands Ambulance Service were responding to a call about a man in critical condition who had been vomiting blood. The ambulance was on the scene no longer than 30 minutes.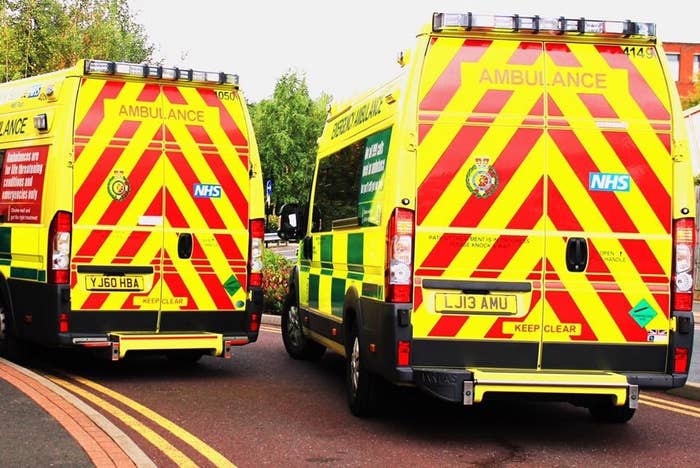 The ambulance service later posted pictures of the note, and the blood-stained ambulance floor, on its official Facebook page. The post garnered thousands of comments, with the overwhelming majority of them supporting the paramedics.
Oops. Something went wrong. Please try again later
Looks like we are having a problem on the server.
So, what do you think?
Whoever left that note is totally in the wrong.

The paramedics should be more conscious of where they park.
BuzzFeed has reached out to West Midlands Ambulance Service for comment.