This Teen Got His Dying Wish To Marry His Girlfriend Three Days Before His Death
A real-life Walk to Remember.
Amie Cresswell and Omar Al Shaikh of England, both 16 years old, got married just three days before Omar died.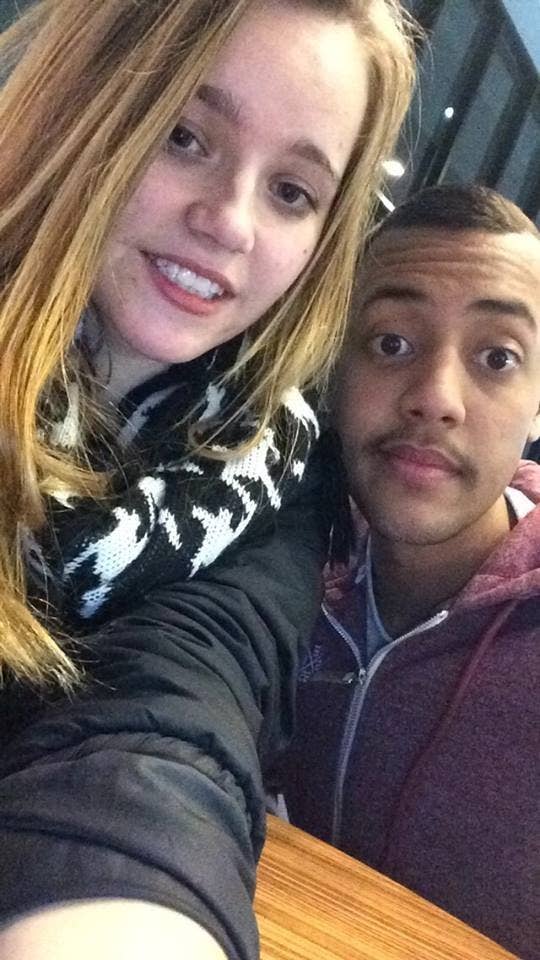 Omar had been diagnosed with leukemia after fainting at a soccer match, according to the Daily Mail. He had been undergoing treatment and was in remission when he started dating Amie eight months ago.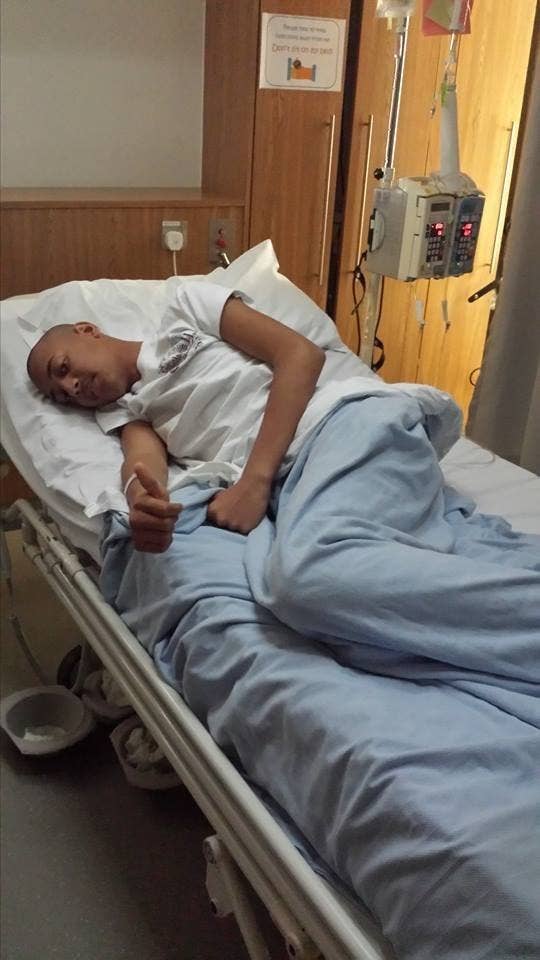 After being cleared in October last year, he was reportedly diagnosed again in March, with doctors telling him that he had three months to find a stem cell donor.
"The doctors had tears in their eyes when they told Omar the news," close family friend Jo Khalaf told the Birmingham Mail.
While in the hospital and undergoing chemo, Amie visited Omar as often as she could, but by the time doctors found a matching donor, it was too late.
On June 14, doctors told Omar that the cancer had spread to his bone marrow and he only had a few days left to live. Two days later, he proposed to Amie.
"When Omar told me what the doctors said it just took my breath away," she told the Daily Mail. "He proposed on Wednesday and I just didn't think twice."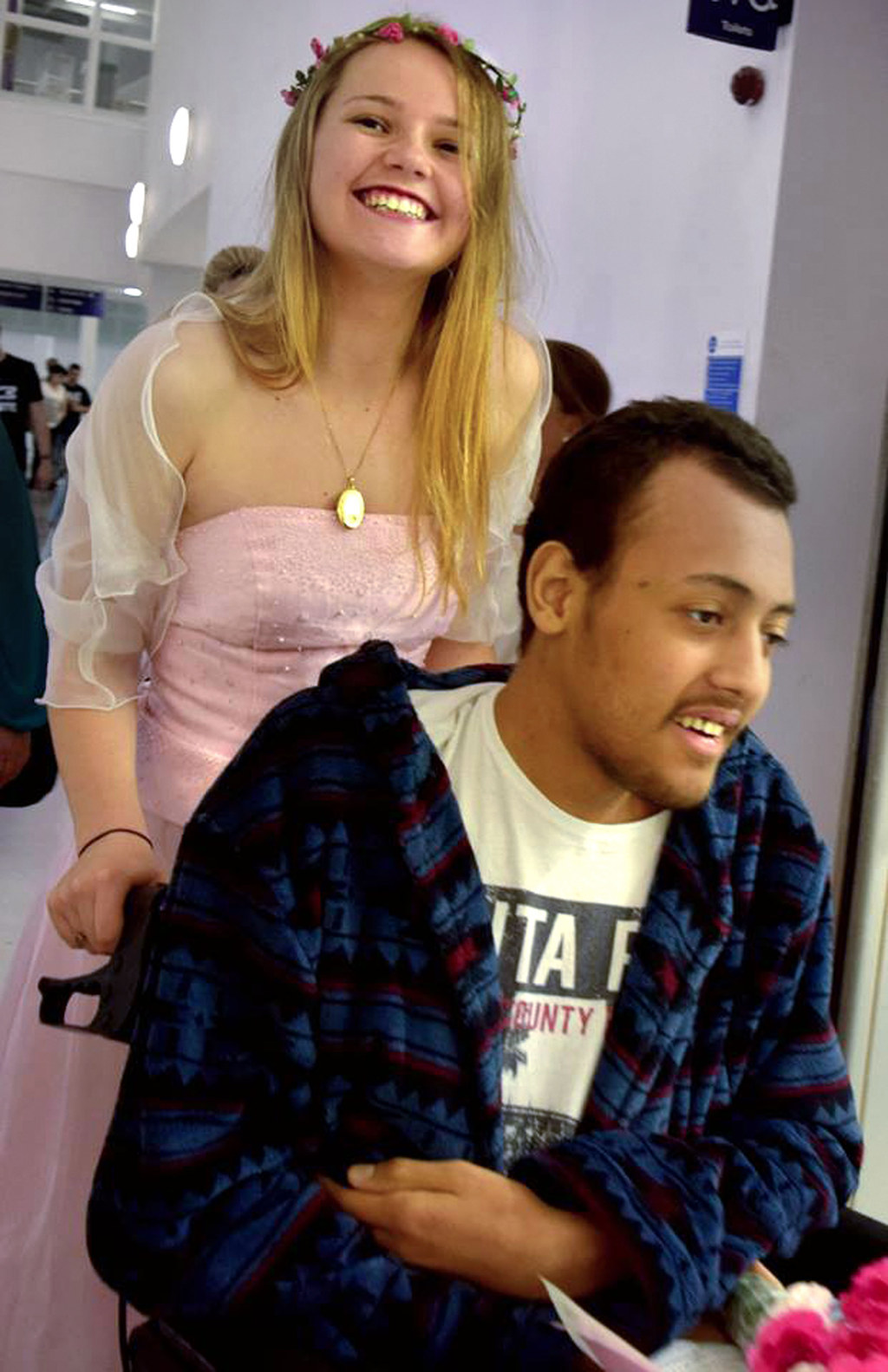 With their parents' blessing, they quickly organized a ceremony at Birmingham's Queen Elizabeth Hospital.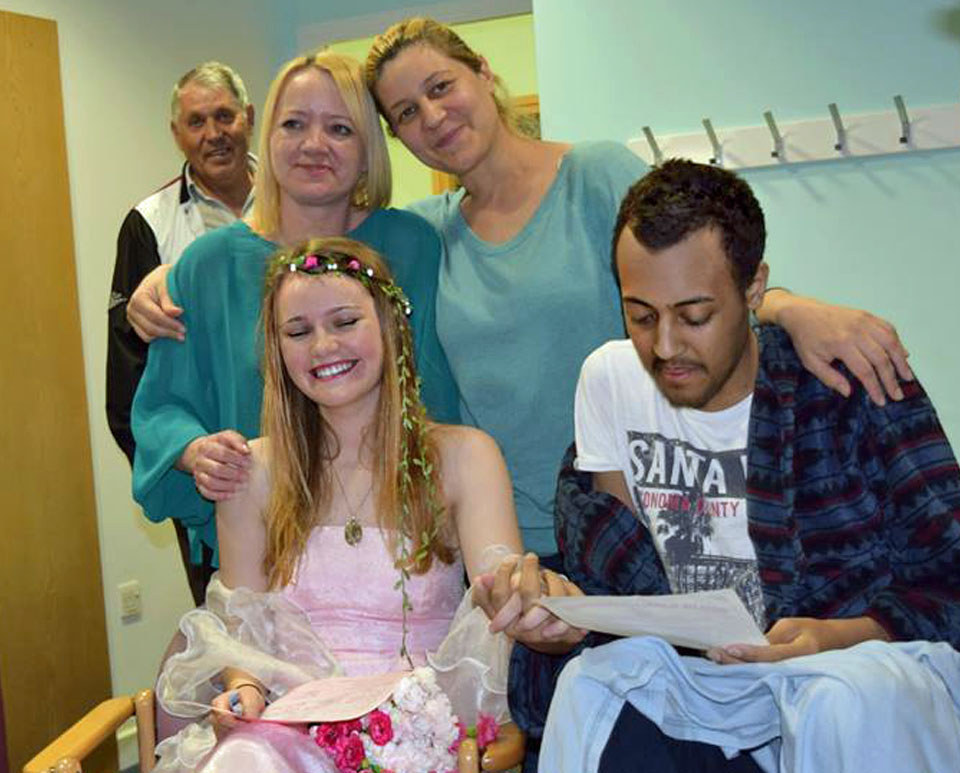 The couple invited a few family members and close friends. According to the Birmingham Mail, Amie wore a pink prom dress and Omar used a makeshift ring made of flowers.
Amie's mother, Becky Cook, told the Daily Mail:
Obviously it was a really lovely ceremony but it just came about from such heartbreaking circumstances.Omar was such a nice boy and, knowing he didn't have long left to live, I just wanted them to have their big day. You could see how much it meant to him.
But he got his wish to be married, and died with his family present, holding his wife's hand.