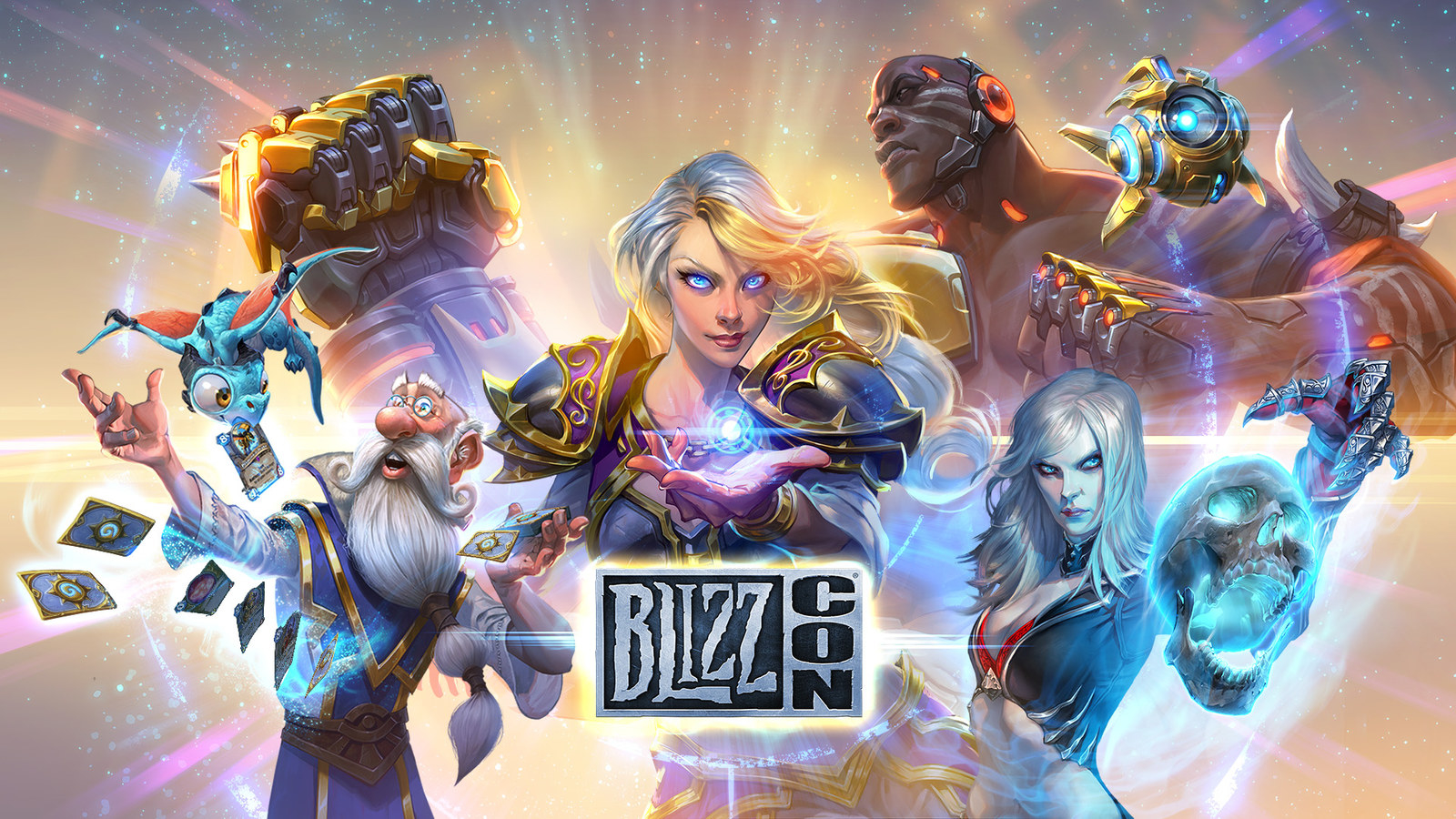 1.

Frank Pearce, Michael Morhaime, and Allen Adham met while they were studying at UCLA. Shortly after graduation in 1991, they founded Silicon & Synapse, which would later become the video game behemoth Blizzard Entertainment!

Via Getty Images

2.

The nuances of eating are perplexing to Tyrael, as shown in this amazing exchange between Tyrael and Lorath Nahr: Tyrael: My stomach feels strange. Lorath Nahr: Did you forget to eat again? Tyrael: No. In fact, I decided to get the day's eating out of the way all at once. I kept at it until I couldn't take another bite. Lorath Nahr: Oh, it sounds like you ate too much then. Tyrael: Being a mortal is very complicated.

Via Blizzard Entertainment

3.

It's the Corrupted Blood Incident!

The virtual plague spread through the game in September of 2005 when the raid Zul'Gurub was released. The raid's final boss, Hakkar, cast a debuff spell called Corrupted Blood that would kill a player slowly over time. The spell was only supposed to affect characters within the confines of the raid instance, but players' pets and minions were somehow able to carry the affliction past the instance's boundaries. This resulted in players, both knowingly and unknowingly, spreading the plague throughout Azeroth and killing many low-level players, until a patch was released to fix the bug. Epidemiologists and terrorism experts have studied the event as a way to understand how humans might respond to an epidemic in the real world.

Via Blizzard Entertainment

4.

Via Blizzard Entertainment

Via Blizzard Entertainment

Via Blizzard Entertainment

Via Blizzard Entertainment

Via Blizzard Entertainment

Via Blizzard Entertainment

Via Blizzard Entertainment

Via Blizzard Entertainment

It is revealed in the "Overwatch" comic Reflections that Tracer has a girlfriend named Emily. The charming comic shows Tracer's struggle to get Emily a Christmas present before all the shops close for the holiday. Even with super speed, Tracer still finds herself running out of time during the holidays — just like us! As a AAA game studio, using an LGBT character as the face of one of their largest properties shows just how much Blizzard Entertainment is loud and proud about inclusion!

Via Blizzard Entertainment

5.

In promotional images and videos for "Hearthstone," Sarge is always at Harth's side and ready to play a game!

Via Blizzard Entertainment

6.

Jim Raynor grew up as a farm boy on the planet Shiloh and later became a Marshall in the Confederate Marine Corps. While defending a fringe space colony from a Zerg attack, the Confederacy abandoned Raynor and his men to their fate. However, the colonists and Raynor's team were rescued by a group of rebels. Disillusioned with the Confederacy and having fallen in love with one of the rebels, Sarah Kerrigan, Raynor joins the rebels' cause.

Via Blizzard Entertainment

7.

During his quest to kill the demon Mal'Ganis, Arthas joins the dwarf Muradin Bronzebeard in search of the fabled sword Frostmourne, hoping it will grant him the power to defeat his enemy. But after Arthas obtains the sword, it corrupts his soul and mind, sending him on the path to become one of the most terrible beings to ever terrorize Azeroth: the Lich King!

Via Blizzard Entertainment

8.

Attendees of the first BlizzCon were given a special gift inside "World of Warcraft": a small blue egg containing the adorable Murky the Murloc! Since he hatched into players' hearts in 2005, Murky become a fan favorite, becoming a playable character in "Heroes of the Storm!"

Via Blizzard Entertainment

9.

It's Archibishop Lazarus!

Archbishop Lazarus was an esteemed member of the Order of Zakarum and one of the guardians over Mephisto's soulstone. Corrupted by Mephisto's power, Lazarus broke the Soulstone that contained Diablo, and the demon was once again free to continue the war between heaven and hell!

Via Blizzard Entertainment

10.

Don't Hassel The Hoff — unless you want to answer to Reinhardt! "Hasselhoff is my hero! I love Knight Rider!" This hammer-wielding fighter is always telling Lucio to ditch the techno music and try out the "classics."

Via nakanoart.deviantart.com
BlizzCon 2017 is coming up on November 3-4 in Anaheim, California! You can also tune in to the action online!