1.
Use an eyebrow "mascara" instead of a brow powder and brush.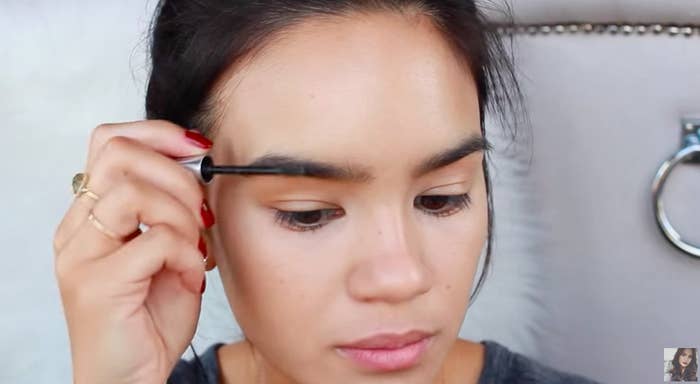 2.
If you're in a rush, swap your normal eyeshadow for a cream one.
"It's so quick and easy to put on in the morning – I just use my fingers to pat it all over my eyelid. I really like Maybelline's Colour Tattoo ones because they're cheap but they stay put all day."
Submitted by mollypi.
3.
Start trying out products with more than one use.
"Streamline. For day-to-day it's easier to have a handful of multi-use products instead of a tonne of single-use ones."
Submitted by Tahi Sopiha via Facebook.
4.
Instead of a full contour, try a reverse contour.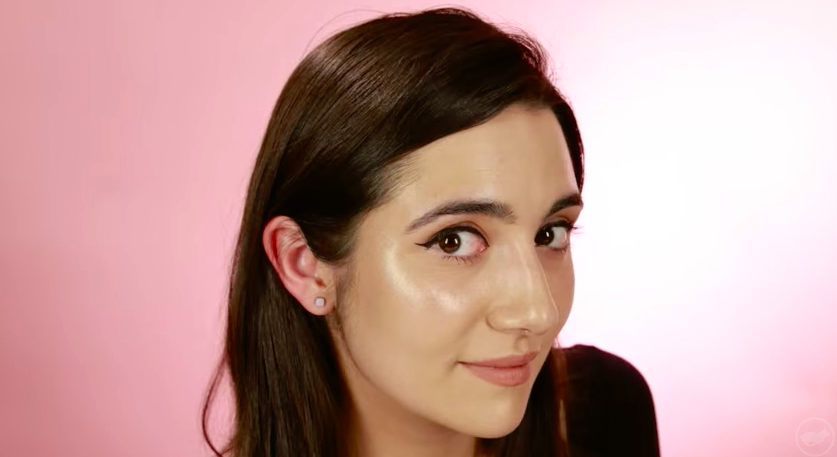 5.
Find an everyday look and store any products you don't use for it in your vanity.
"Figure out your workday look. Whatever your look is, stick with it and declutter. Everyday practice of the same look will make you faster at application, and clearing out all the other makeup at your vanity will mean you can whisk through it."
Submitted by Appollina Vita via Facebook.
6.
Use your highlighter instead of eyeshadow.
"Just put highlighter in the inner corner of your eyes and blend towards your lid. Place black eyeliner and your done! You'll look bomb af and it takes less than five minutes!"
Submitted by laurae4f17f0bea.
7.
If you can, spend more time on your evening skincare routine so you spend less time doing your makeup base in the morning.
8.
Swap out foundation for a CC cream.
"Get a good CC cream and apply liberally (you can build coverage in places you need it, like under the eyes). I like Bare Minerals Complexion Rescue since it covers minor imperfections and also adds a little highlight (no brushes needed). This basically gets the moisturiser, concealer, foundation, and highlighter steps down to one product."
Submitted by daniellel46f52eaec.
9.
But if you do want to wear foundation, try one that's quick to apply such as a mineral powder one.
10.
Or try a stick foundation/concealer.
"Get a foundation stick or stick concealer. Instead of putting foundation all over your face, just apply on your trouble areas (T-zone, under eyes, chin...) and blend out with your fingers. Takes a minute."
Submitted by Natalie Moore, Facebook.
11.
Do your eye makeup before anything else.
"Always do your eye makeup before any other makeup! Then you can be as messy as you like and just wipe it all away before you do your foundation. Absolute lifesaver for a smokey eye!"
Submitted by Filouise93.
12.
For people who struggle with liquid eyeliner, use black eyeshadow and an angled brush instead.
"I just take a thin angled liner brush and dip it in to a very matte and pigmented black eyeshadow. It saves me LOADS of time/mess."
Submitted by reginaphalanges.
13.
Use a baked blush so you don't have to use highlighter.
14.
Quickly fix mistakes with micellar water and a cotton bud.
"If you mess up your eyeliner, pour a little bit of makeup remover (I recommend micellar water) on a Q-tip to fix your mistake. It saves your look and prevents you from starting over."
Submitted by chelseyb4c516c22.
15.
Invest in some good eyeshadow brushes. It'll save you time when it comes to blending.
"The right eyeshadow brushes can save SO MUCH TIME and make your shadows blend and look so much better."
Submitted by Allie G.
16.
Start using a setting spray so you don't have to touch up your makeup.
17.
Get some chunky eyeshadow crayons, and double them up as eyeliner.
"Eyeshadow crayons! No need to faff around with brushes, and they double as eyeliner. I've been known to use them for my brows on occasion too…"
Submitted by ninac5.
18.
And if you're a beginner, try using products with similar textures.
"I found it was easier to stick with similar textures. Liquid foundation, liquid everything. Cream foundation, cream everything. It's not the only way to go about makeup, but sometimes (especially for beginners) blending different textures adds another challenge.
I am in no way saying don't use liquid, cream, and powder all in the same look, but if you're starting out, look for similar textures, it may help!"
Submitted by emt082097.
NOTE: Some submissions have been edited for length and/or clarity.