1.
This mum's romantic notes.
2.
This dad's super-sweet phone call.
3.
This dad who thought of the best Christmas gift.
4.
These parents who truly are goals.
5.
This very patient husband.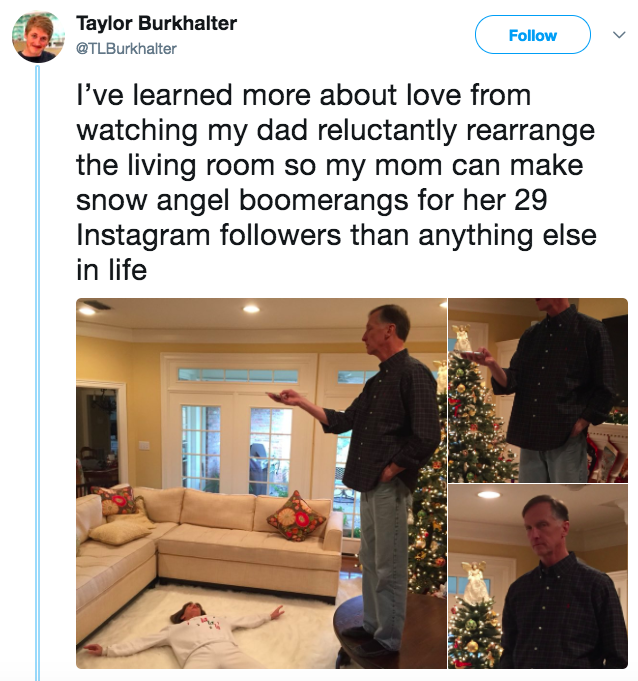 6.
This elated newly-engaged mum.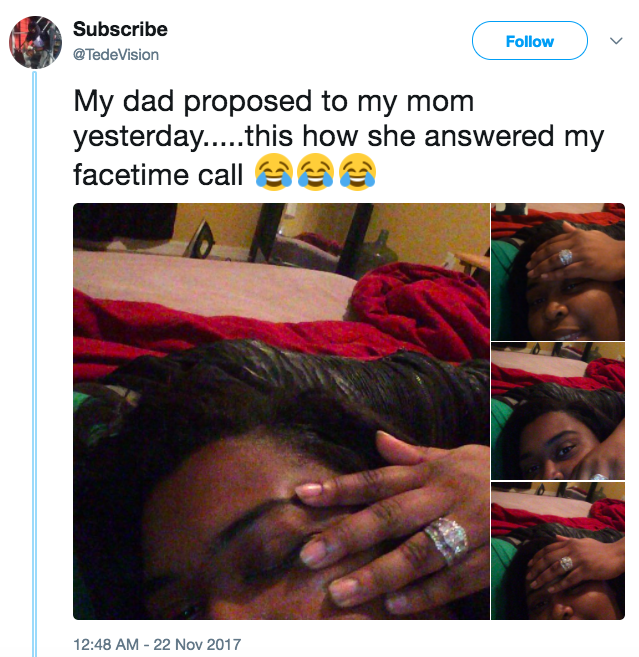 7.
This mum and her excellent Facebook status.
8.
This dad's reaction to his wife's selfie.
9.
And this dad's amazing reaction to his love's new hair.
10.
These grandparents keeping a tradition going.
11.
These parents' text exchange.
12.
And these parent's wonderful news.
13.
This mum and dad's goals-worthy lifestyle.
14.
This mum enjoying her wedding anniversary present.
15.
These parents living their best life after 36 years together.
16.
This dad gifting the loveliest Valentine's Day gift.
17.
These parents' extra AF Halloween costumes.
18.
And finally, this dad's expression when he sees his wife.