WARNING: This post contains MAJOR spoilers about the July 6 episode of True Blood — read at your own risk. When Tara Thornton (Rutina Wesley) died barely 10 minutes into the True Blood Season 7 premiere, two things instantly became clear: The writers aren't messing around with the final season and every character is expendable.
But that offscreen staking paled in comparison to the blow fans were dealt in the closing moments of third episode of Season 7, titled "Fire in the Hole," as Alcide Herveaux (Joe Manganiello) was coldly shot in the chest — and then, the face! — by Bon Temps' bloodthirsty humans. A turn of events no one saw coming…except maybe Manganiello.
"I called it! I called it last year," the actor, who joined True Blood in Season 3, proudly declared to BuzzFeed. "As soon as I read the Season 6 finale and saw that Sookie [Anna Paquin] got with Alcide, I turned to my then-girlfriend right away and said, 'They're going to kill me — and if they don't, they're crazy.'"
And here's why: "Storytelling-wise, you have to get Sookie with Bill [Stephen Moyer]; that's the beginning of this whole story. That's the A plot of the show," Manganiello said. "The B plot is Eric [Alexander Skarsgard]. You also have to have her deal with Eric. I'm not even the C plot — because that would have been Sam [Sam Trammell], or Warlow [Robert Kazinsky] or something. I'm like indigo on the rainbow if Bill is the red."
To Manganiello, his character's death was a necessity because any other option could have painted Sookie — the show's heroine — in a negative light. "Alcide would be a smart choice for her inevitably, but you can't have me wind up with her at the end," he said. "So, what? They're going to have her break up with me? They're going to have her break the heart of the best guy she knows? The guy who would do anything for her? They can't do that because then the audience is going to hate her for breaking his heart. That's why they had to kill him."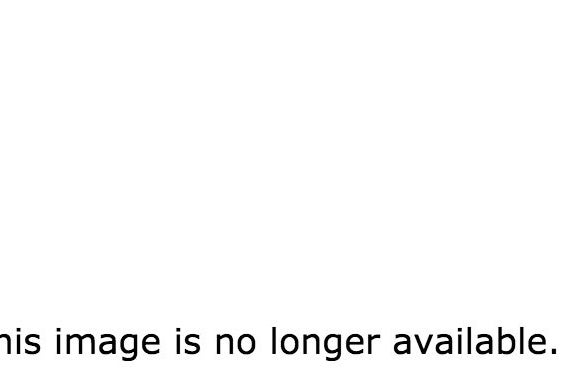 And in typical television-final-season fashion, Alcide probably won't be the last central True Blood character to bite the dust. "There's a certain amount of chaos in the show this season," Manganiello teased. "Anybody could go at any time, and it makes you wonder who will survive until the end."
While the 37-year-old actor relished his four seasons on the show, years that turned him into one of the most lusted-after actors in Hollywood, he had one lingering regret about his time on True Blood: Many of Alcide's potential wolf-related storylines went unexplored.
"The only thing that I was really sad about is that all of this was going to be left on the table," Manganiello said, momentarily forlorn. "All the werewolves … are gone. That storyline never really went anywhere. I mean, it's not like Robert Patrick [who played Alcide's father, Jackson] and I did anything. You never really found out the backstory of why I hated him. Then, they built up this little romance with a female werewolf but had me beat the shit out of her! I just kinda felt they weren't really going to do anything with me and you just get to a spot where you know that's it. I was sad about that because I was so excited to play a werewolf on this show, and upset that it's ending before we got to get into all of that."
Still, this week's episode may not be the last time we see Alcide. "I actually started writing an outline for an Alcide storyline in the True Blood comics, but they've also been canceled," Manganiello said with a chuckle. "I thought about calling Charlaine [Harris, author of The Southern Vampire Mysteries book series that inspired True Blood] because maybe I could make an Alcide spin-off movie through my production company. I don't think Hollywood's done that quintessential werewolf movie since American Werewolf in London, but I don't know. We'll see!"
True Blood's final season airs Sundays at 9 p.m. on HBO.
Want to keep up with all the latest buzz on your favorite shows? Sign up for the BuzzFeed Entertainment newsletter!