"Parenthood" Gave The Perfect Ending To One Of Its Most Beloved Relationships
Mae Whitman reflects on six years of playing Amber Holt and how the penultimate episode provided a full-circle moment for her character and her grandfather Zeek (Craig T. Nelson). WARNING: Spoilers ahead if you have not seen the Jan. 22 episode.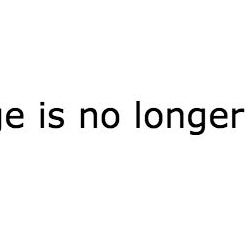 Parenthood showrunner Jason Katims previously said "the circle of life" would be a major theme of the show's current sixth and final season — and with Amber's (Mae Whitman) pregnancy and her grandfather Zeek's (Craig T. Nelson) heart condition serving as major plotpoints, it gradually became clear to fans how Katims would execute his plan. But in the Jan. 22 episode of Parenthood, titled "We Made It Through the Night," Amber and Zeek's storylines converged in one of the most heartwarming moments of the series' final season.
After a false alarm earlier in the episode, Amber gave birth in the penultimate installment's final minutes. Soon thereafter, her grandparents Zeek and Camille (Bonnie Bedilia) came to the hospital to meet their first great-grandchild, where they learned that Amber, their oldest grandchild, had named her baby Zeek. Whitman told BuzzFeed News she was "transformed" by the experience of working with the real-life baby who played little Zeek. "Any time I held that baby, I didn't have to act," she said.
And for Whitman, Amber's decision to name her son Zeek was "the most honest thing in the world." "There are people in your life, those weird connections that just cut through all the shit and … I think Zeek is the one character that, for Amber, there's no guard with," she said while promoting her new movie, The Duff. "Having that connection with him, and being able to honor him in that way ... I have chills. How wonderful it will feel for her for years and years and years to come to say the word 'Zeek' and have it be the embodiment of love continued."

Zeek and Amber have shared one of the most beloved and unique relationships on Parenthood, a dynamic that began to blossom in the Season 2 finale when Zeek took his granddaughter, who was recovering from a serious car accident — the result of depression-fueled partying — to the junkyard. He forced Amber to confront not only the car's wreckage, but also the reckless decisions she'd been making after not getting into her dream college.
In the scene, he delivered the kind of emotionally raw and poignant speech Parenthood has become known for, but it was one that Nelson truly made his own. "Craig completely changed everything," Whitman said of Zeek's touching words. "We didn't rehearse that scene [and] he wrote that entire speech, so I had no idea what he was going to say. We shot it once, and that's the amazing thing about Parenthood — our genius crew found a way to shoot everybody's coverage at once, so everything you see is in real time … So here was someone I love telling me that stuff and it's just real. That was a real reaction there."
That genuine emotional connection between Whitman and Nelson extends to the rest of Parenthood's ensemble cast, as well as the crew. "We were all so close," she said. "It was the utmost professionals and the kindest people and everyone was so respectful. It was such an intimately connected group that it really was the most special thing in the world."
Talking in the past tense was clearly a struggle for Whitman, who had to say good-bye to Parenthood, the crew, her co-stars, and their characters when the series wrapped in mid-December. "The actual wrapping was a horrible nightmare," Whitman said. "It was like the worst. It was like sitting Shiva. It was like days and days and days." Though it was intended for the cast to finish filming on the same day, schedules changed, forcing the actors to say good-bye to each of their co-stars as he or she wrapped. "I was second-to-last to go," Whitman said. "It was the worst because we kept having to wrap and weep, and then do another scene, and then wrap and weep again."
But, the actor said, "It ended up being good because everybody got to, when they left, give a little final intimate speech to people. I can't even think about it now without crying, but I'll never have another job like that."
Next week, the final episode of Parenthood — aptly titled "May God Bless and Keep You Always," a lyric from Bob Dylan's "Forever Young," the show's theme song — will air, bringing the Bravermans' story to a close. As sad as she is to see it go, Whitman couldn't be more satisfied with the ending. "No spoilers, but all I've ever wanted for [Amber] is a full life and I'm just so glad," she said. "Honestly, anything that would have happened, I would have been happy with because it would have been an ending. So often in TV shows, you don't get to say good-bye, you don't get a proper send-off, and just the idea there was something where I could know, This was her life. This is the life she will be living, I just feel really lucky we got to say a proper good-bye."
The Parenthood series finale airs Thursday, Jan. 29 at 10 p.m. on NBC.