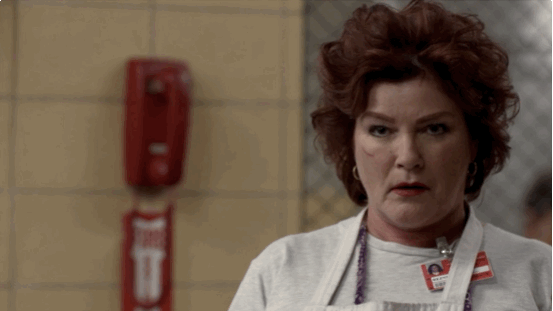 Orange Is the New Black Season 4 will premiere June 17 on Netflix!
Marvel's Jessica Jones renewed for Season 2!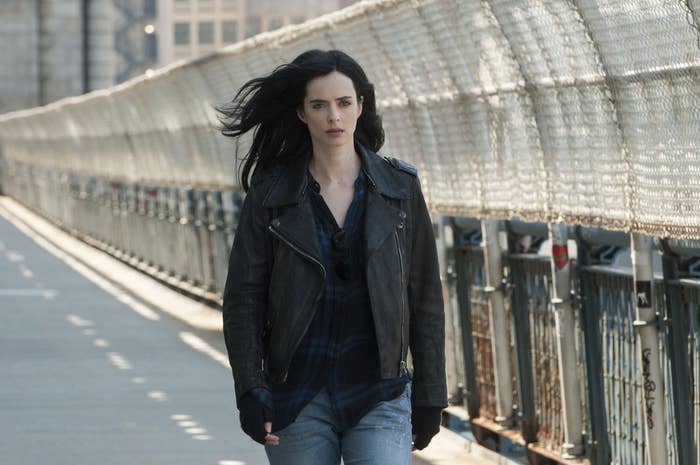 Gugu Mbatha-Raw confirmed for Black Mirror.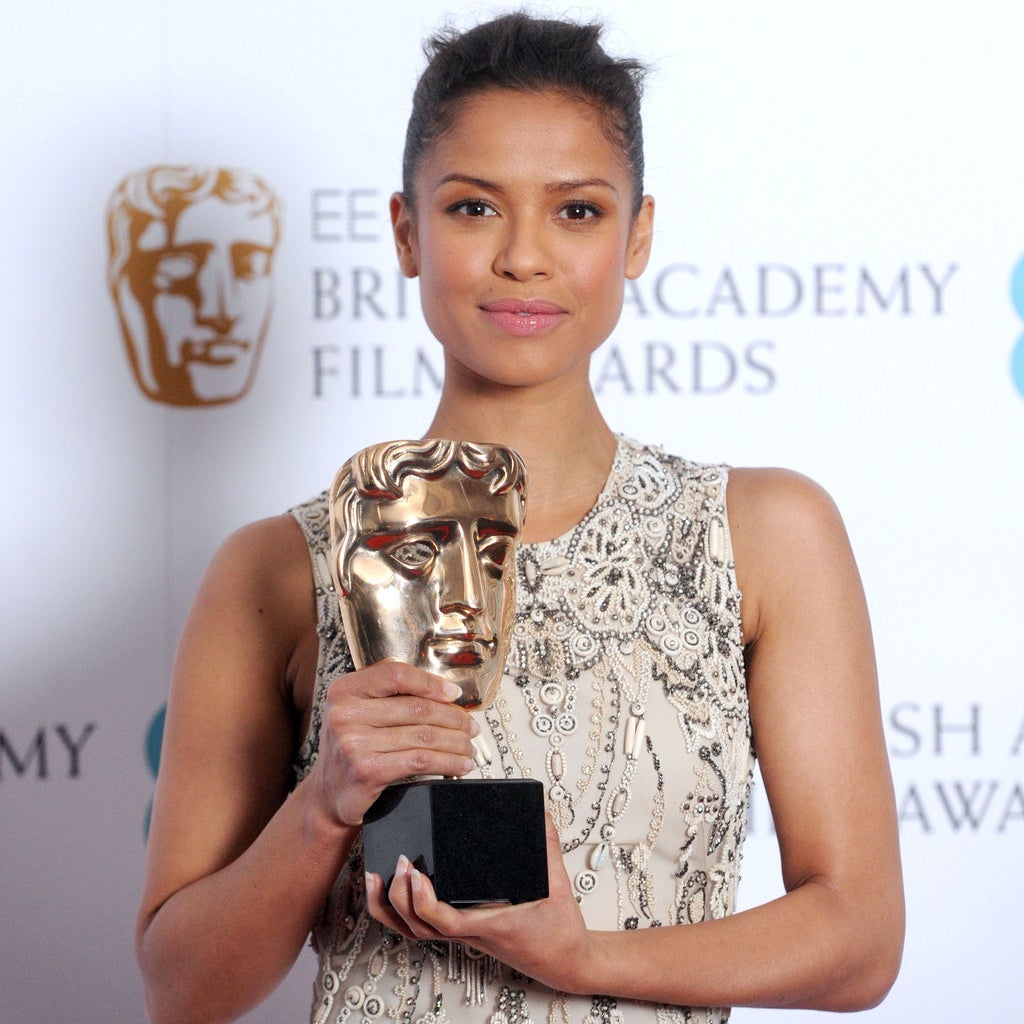 Although nothing is known about the 12 new episodes of Black Mirror that Netflix ordered, it was announced today that Gugu Mbatha-Raw and Mackenzie Davis (Halt and Catch Fire) will star in an episode directed by Owen Harris.
House of Cards Season 4 will premiere March 4.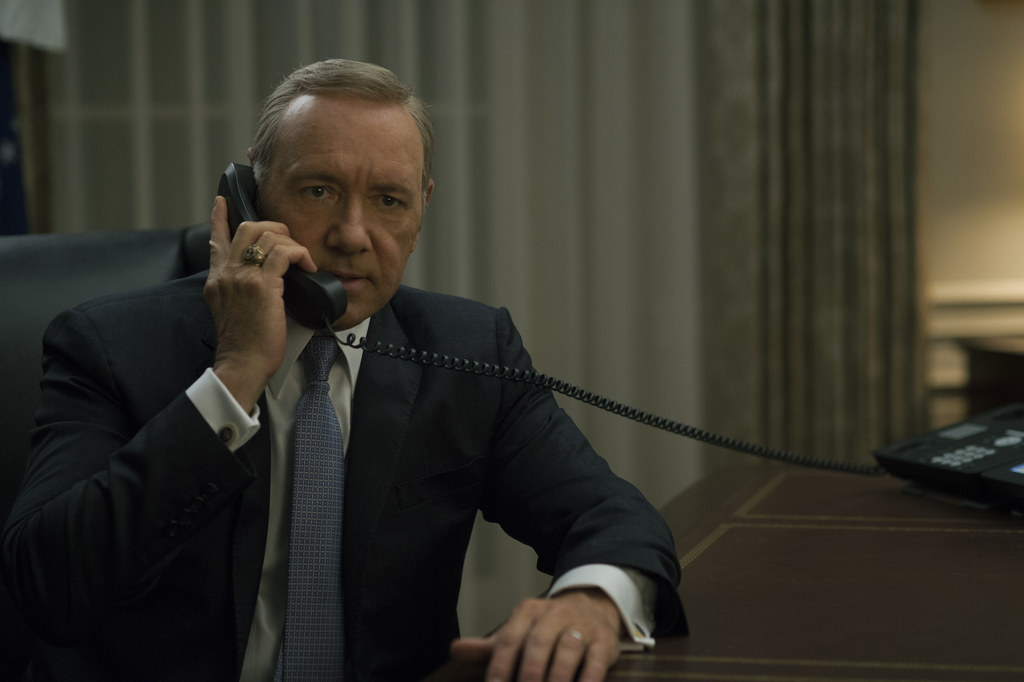 Will Arnett's Flaked premieres March 11.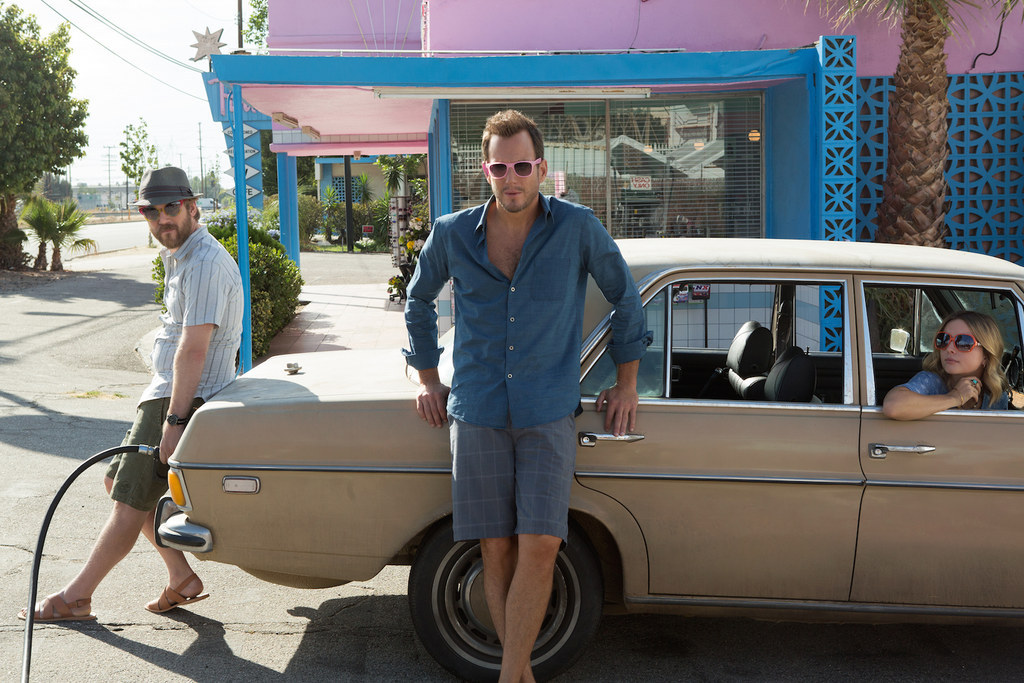 Season 2 of Marvel's Daredevil premieres March 18.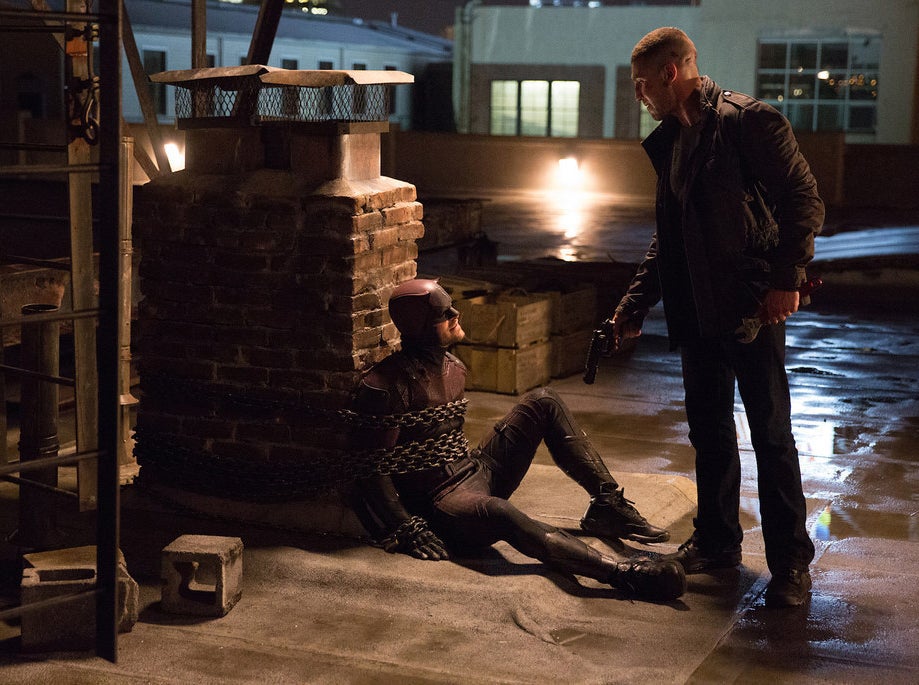 Frank Castle aka The Punisher (Jon Bernthal) and Elektra (Elodie Yung) leap into the fray this season — throwing Daredevil (Charlie Cox) for a loop. "Frank Castle comes and really stirs the pot," executive producer Doug Petrie said. "For me, so much of Season 1 was about Matt dealing with this decision to be a hero," Bernthal said. "I think here comes this guy [and] he's really not concerned with being a hero."
Yung added, "Elektra is kind of a sociopath. This world is a game for her. It's like a chess game. What motivates her is what she wants, she'll use anything she needs to use to get to her goal, and if she needs to kill people, she would. She has this coldness." As for whether or not fans will see Yung slip into Elektra's iconic wardrobe, executive producer Marco Ramirez emphasized the show's grounded nature but also an awareness of what fans want to see. "We want to make them feel as iconic and grounded as possible," he said.
Ashton Kutcher's The Ranch premieres April 1.
Unbreakable Kimmy Schmidt Season 2 premieres April 15 and it was also renewed for Season 3.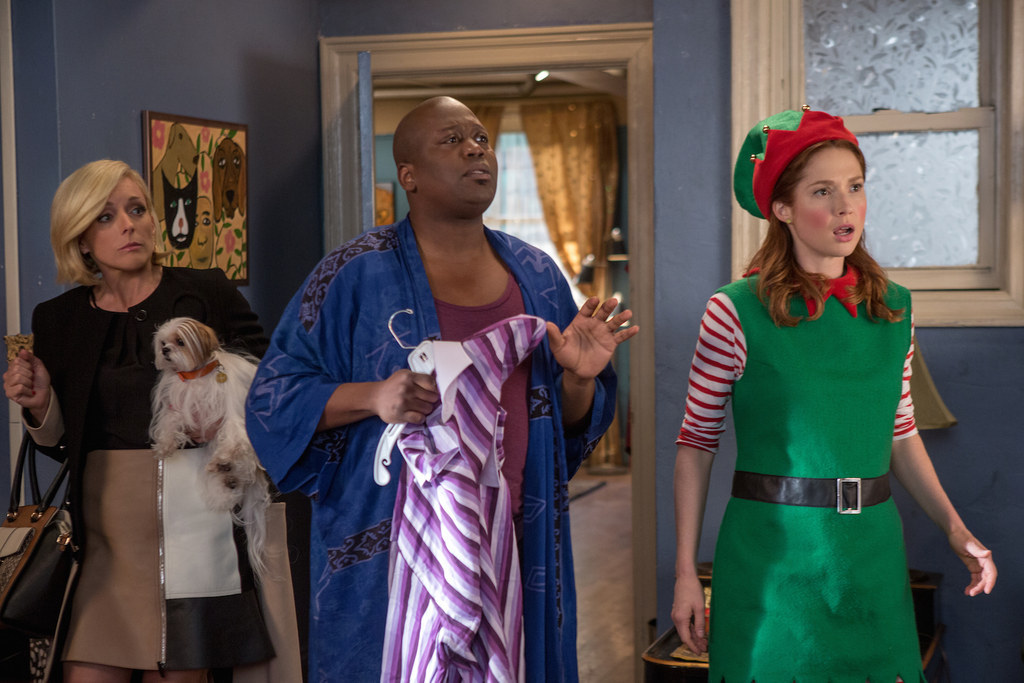 Grace and Frankie Season 2 premieres May 6.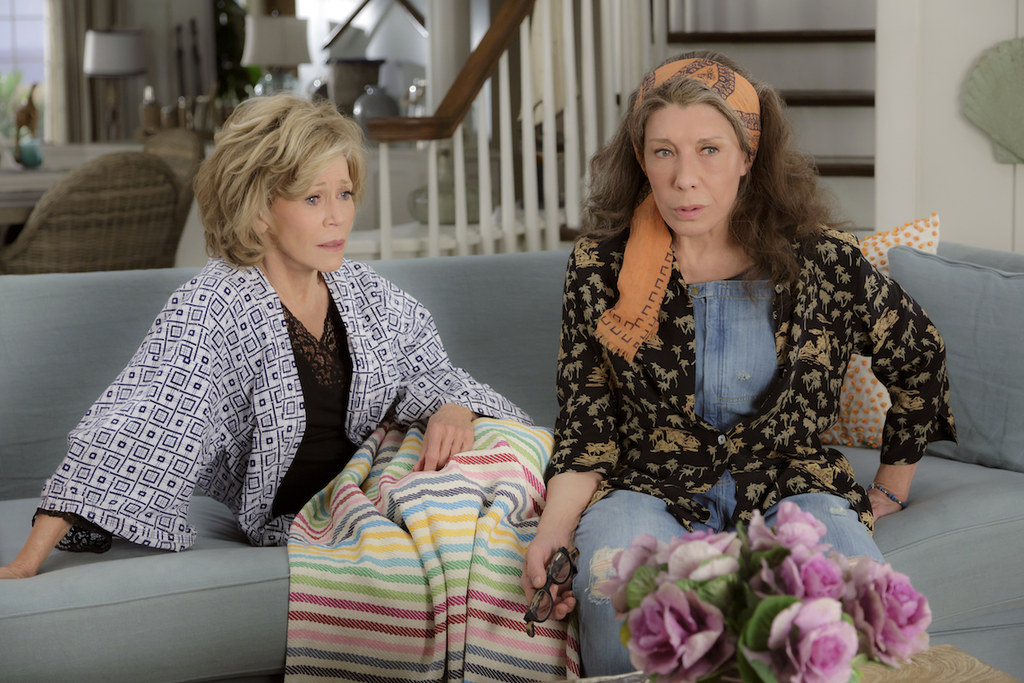 Winona Ryder's new drama premieres July 15.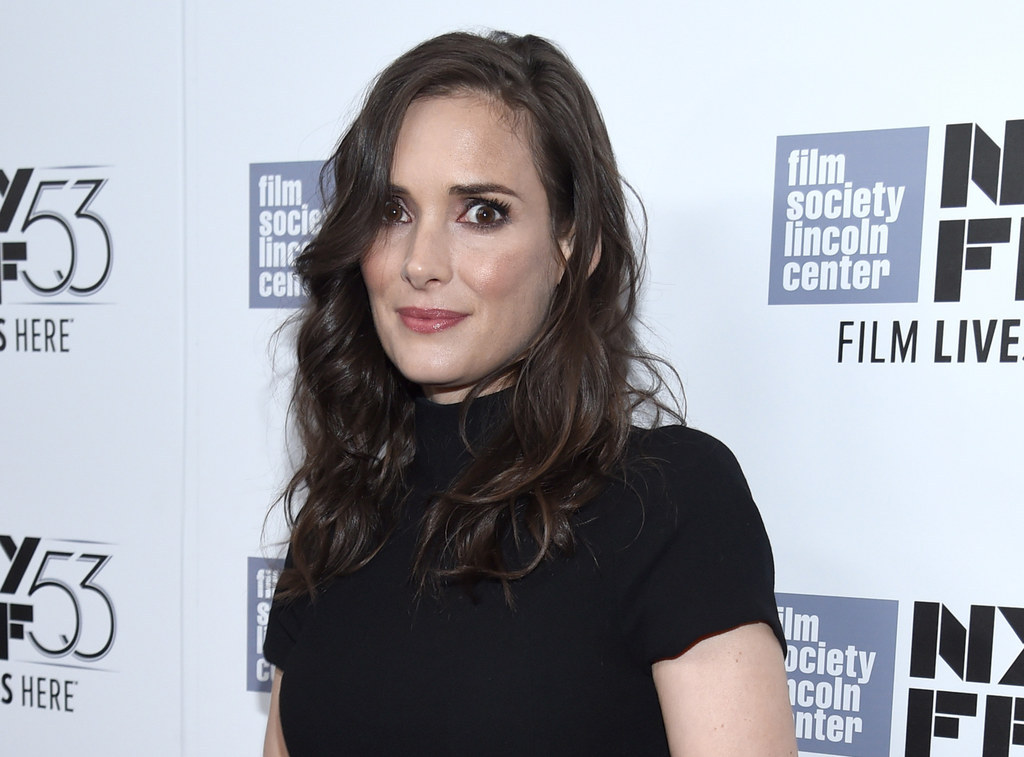 Baz Luhrmann's The Get Down will premiere Aug. 12.
This post will be updated throughout the day as more information is unveiled.