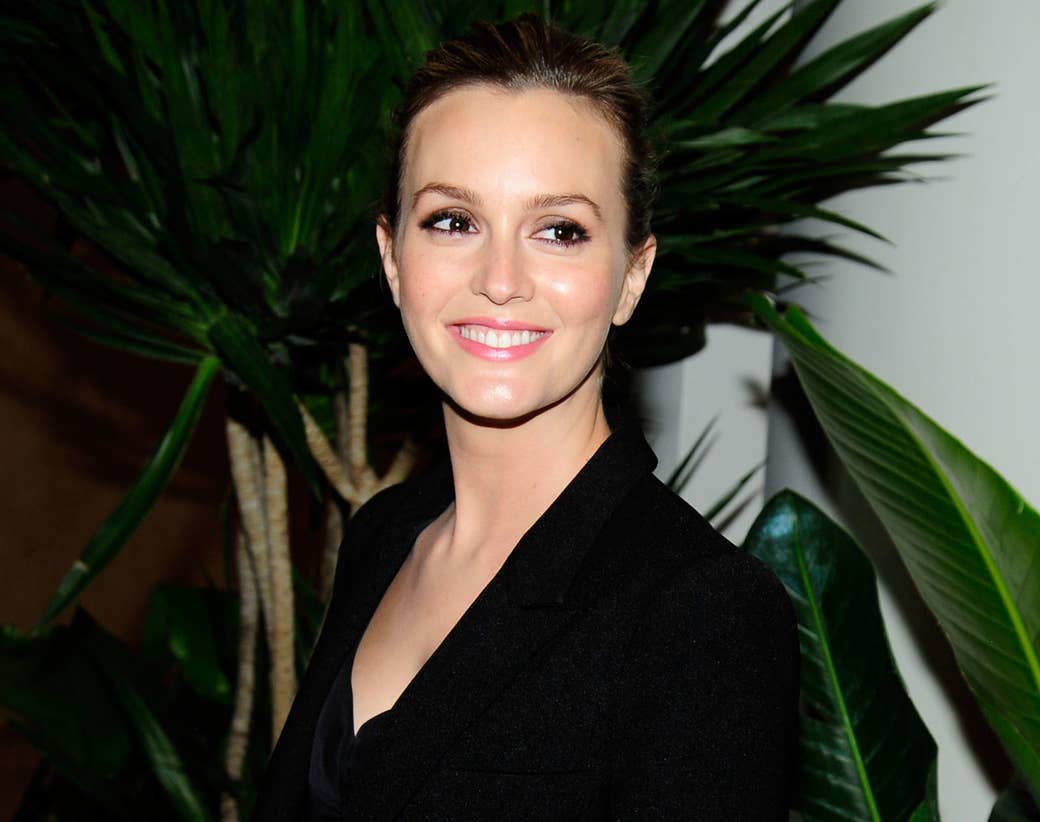 The last time Leighton Meester had a series premiere on television, very few people knew who she was. But the then-21-year-old actor became a household name once she slipped on the ornate headbands that became a trademark of the impeccably styled and hypnotically conniving Blair Waldorf on Gossip Girl, a teen soap that relished in exploring and exploiting "the scandalous lives of Manhattan's elite."

When the show premiered in September 2007, its potent mix of sex, drugs, and Manolos made it a constant target for the Parents Television Council; it was a trailblazer in terms of second-screen viewing as fans tweeted and hashtagged the couples they shipped; and it wasn't long before the cast became catnip for magazines of every ilk. Life almost immediately began to imitate art for the young, gorgeous stars of Gossip Girl: Their offscreen exploits were consistent gossip fodder, their relationships were scrutinized by the tabloids, and they graced the covers of glossy high-profile magazines.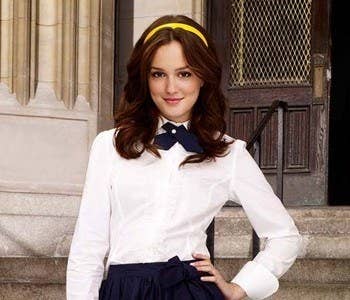 Gossip Girl entered the zeitgeist in a way few shows ever do. It was name-checked on shows like 30 Rock, Entourage, and Skins, and in films like Easy A and Horrible Bosses. Much like The O.C. with The Real Housewives, it was the inspiration for a Bravo reality show (the short-lived NYC Prep). And it helped to cement the still-young CW network (the WB/UPN hybrid was only a year old when Gossip Girl launched) as a premiere destination for young adult viewers.
On her scant breaks from the show, Leighton Meester was featured on Cobra Starship's 2009 Billboard Hot 100 single "Good Girls Go Bad" and co-starred in half a dozen movies, including the comedy Date Night with Tina Fey and Steve Carrell, the Oscar-nominated drama Country Strong with Gwyneth Paltrow, and thriller The Roommate with Minka Kelly. When Gossip Girl came to an end in December 2012, Meester focused her energy on music and theater; she made her New York stage debut in Of Mice and Men in April 2014 and released her debut LP Heartstrings October of that year. In her personal life, what seemed like 2000s teen drama fanfiction came to life: She married Adam Brody in February 2014 and became a mother in August 2015.
And now, nearly 10 years after she was introduced to the world, Meester is headed back to television with Fox's Making History, which premieres March 5. When asked what led her to sign onto another series, Meester said, completely stone-faced, "Am I broke?" Then, she broke out a giant smile and let out an equally large laugh.
The truth is, after all those years of working nonstop, Meester found herself in the luxurious position of not having to work — but then she read the script for Making History and "it just spoke to me," she told BuzzFeed News at the Market Cafe in Westwood, California. The time-traveling comedy unexpectedly ticked off every box on her seemingly impossible checklist of requirements for a potential return to TV.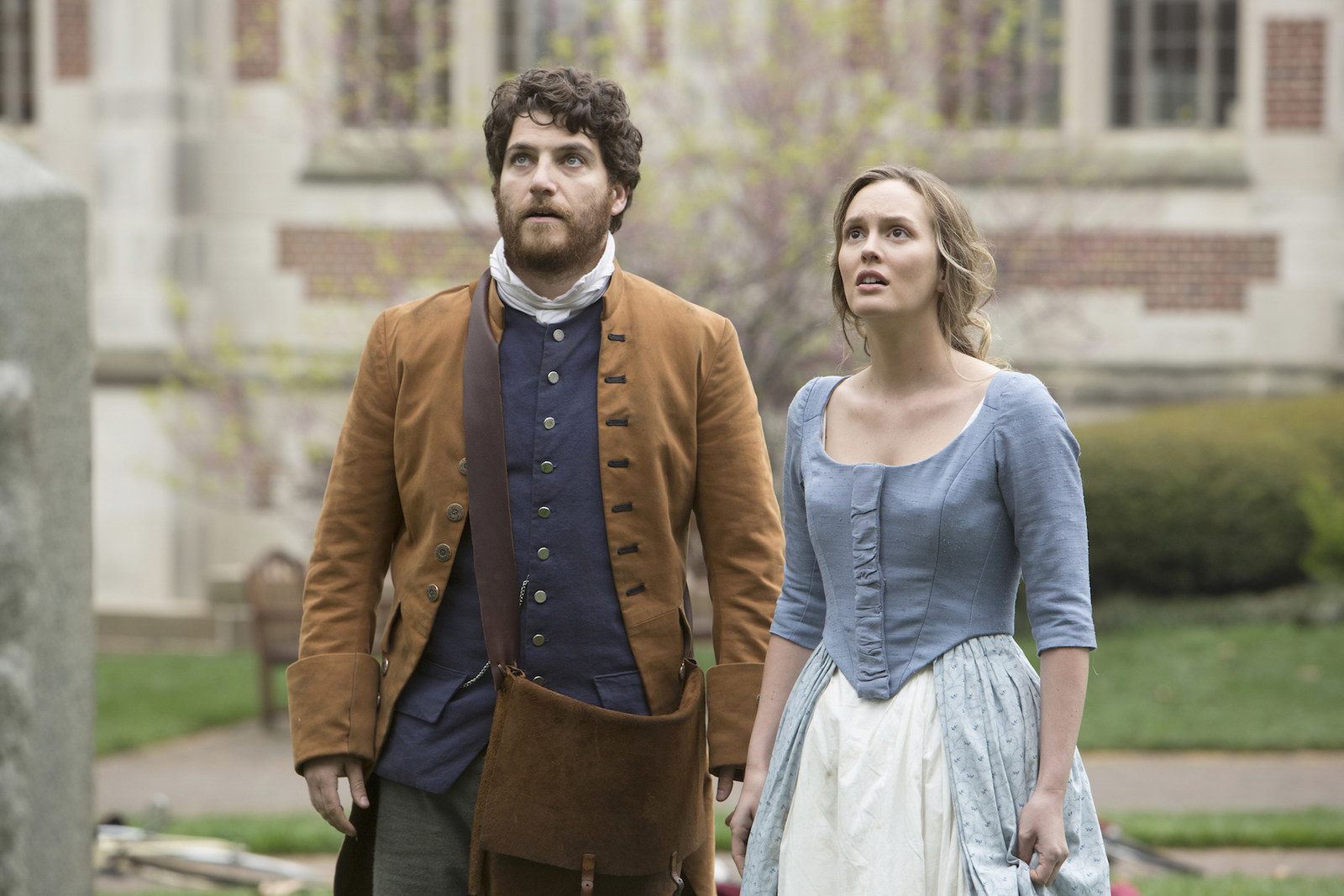 First, there were the creatives behind the project: She called creator Julius Sharpe "the best boss ever" and has been trying to work with executive producers Phil Lord, Chris Miller, and Seth Cohen ever since she auditioned for January Jones' role on The Last Man on Earth. (And yes, she is keenly aware her new boss shares a name with her husband's iconic O.C. character. "It took a while for that to come up ... and one day I was like, 'Do you know?' and before I could finish he was like, 'Yes, Leighton. Yes, I know,'" she recalled with a "like duh" giggle, her wickedly self-deprecating sense of humor emerging yet again.)
"I love the other things she's doing that typically you would see men doing."
Then, there was the schedule. "I wouldn't want to be in something that's an hourlong either soap or procedural," Meester said, noting that it is "much more grueling to do" 22 to 24 episodes per year. "You have 10 months, you're on set five days a week, 15 hours a day, you don't see sunlight," she said, speaking from the experience of six seasons on Gossip Girl. "I wouldn't have wanted to repeat that. ... It was very much in its time and place. I think it's just more exciting to be in something I find to be more of my current taste. With any character I've played, I wouldn't want to repeat it. That would be boring."
And of course, there was the material. "I want to do something funny, something I would laugh at," said Meester, who named Last Man on Earth, Broad City, Vice Principals, and Kroll Show as some of her favorite shows. "I just wanted to live in a world like this. I wanted to go to work and have it not feel like work and have fun and work with people who bring me out of my comfort zone." Making History revolves around a duffel bag outfitted with time-travel technology that schlubby Dan (Adam Pally) has been using to go back in time, where he seems infinitely cooler. In the 1700s, he winds up meeting Deborah Revere (Meester), the forward-thinking daughter of Paul Revere, and by the end of the pilot — SPOILER ALERT — Deborah travels to the present day with Dan, beginning their decades-hopping adventures.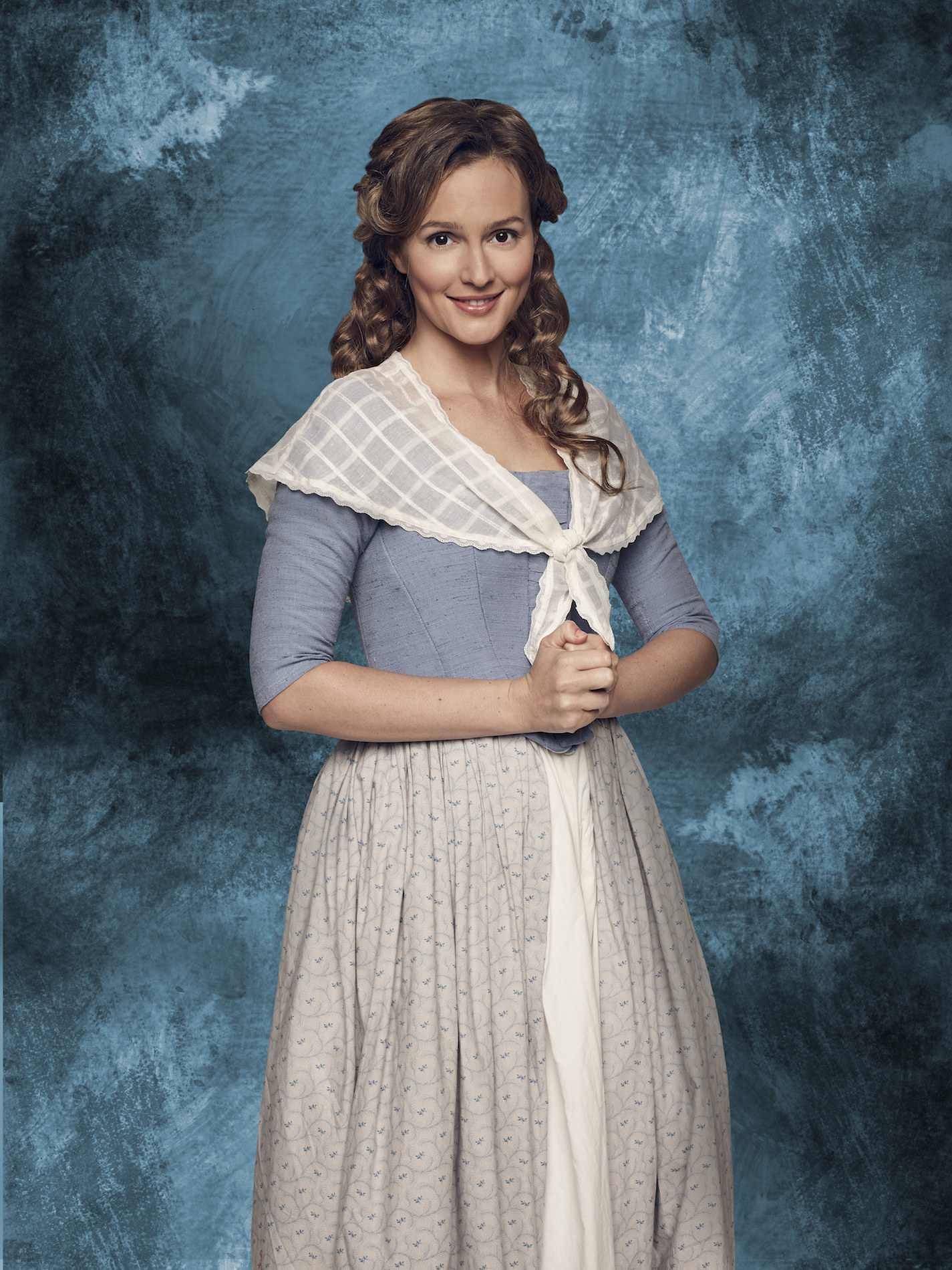 More than anything else, Meester jumped at the chance to star in Making History because of the character she would get to play. "When I was thinking about going to work and seeing what was out there, it was really important to me to do something where there was a female character that was fulfilling in a multifaceted way because it's so rare," she said, warming her hands around a peach tea. "I feel like it's so cliché to say it — but it's so cliché that it's still this way — women are put in a box. You're an ingenue or you're an icon, which is a euphemism for an older woman; you're a beach babe or a mom; a Madonna or a whore. I think that this show is so many things: There is romance, but that's not the leading plot. It's not what this character is here for and so, I love it. I love the other things she's doing that typically you would see men doing — I get to ride horses and shoot muskets and I get to save the day, which is really cool."
As Meester began to talk about the scarcity of complex female roles, every word she uttered was laced with a palpable fire. It's clear that gender inequality frustrates her — and for reasons beyond the fact that she identifies, and believes everyone should, as a feminist.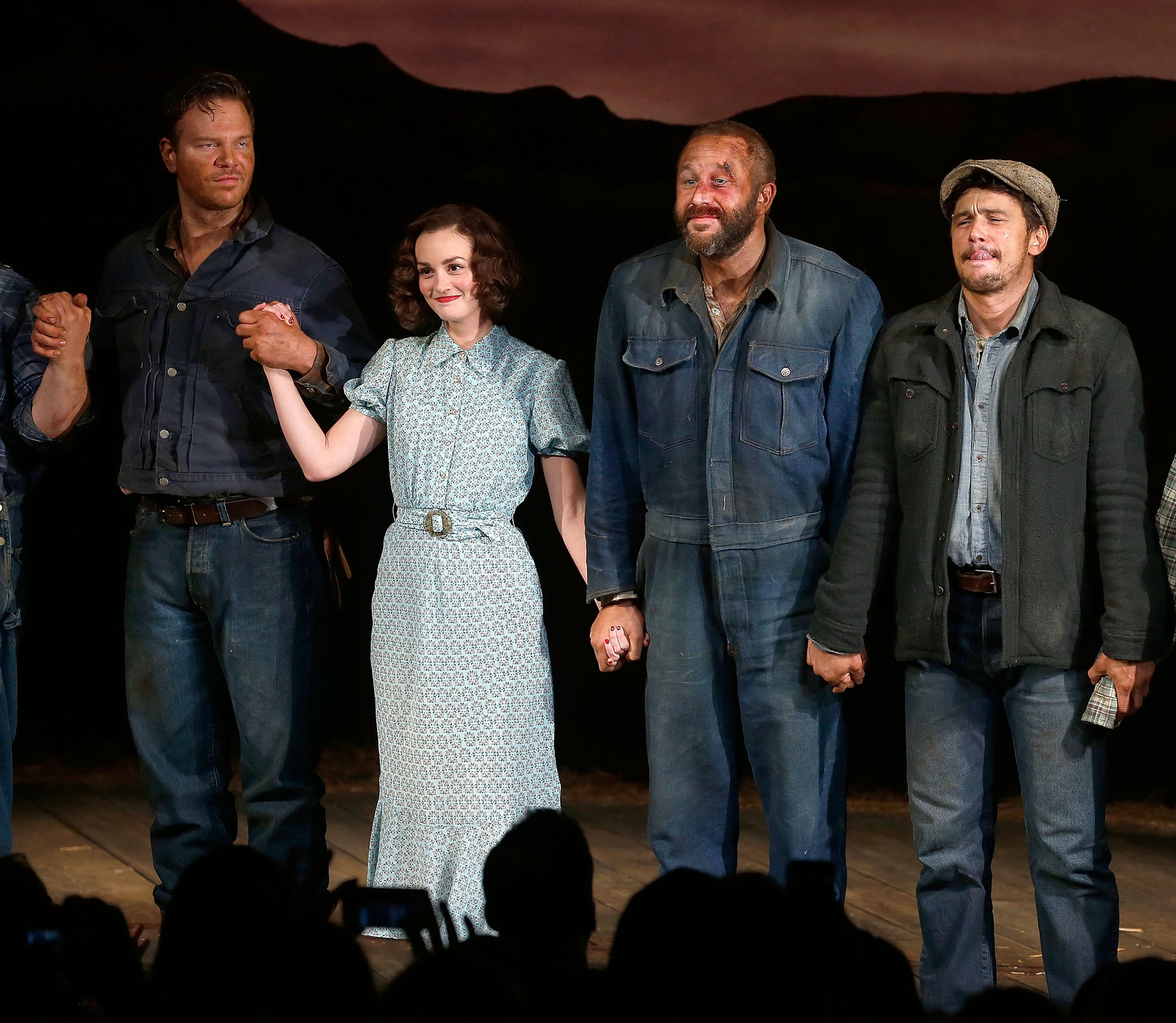 In 2014, while starring alongside James Franco and Chris O'Dowd in Of Mice and Men, Meester wrote an op-ed for the Huffington Post titled "I'm Not a Tart: The Feminist Subtext of Steinbeck's Of Mice and Men." The well-articulated, deeply thoughtful piece examined the cultural ramifications of her maligned female character, who doesn't even have a name of her own in the script; she's just known as Curley's Wife.
"I wanted to
do something lighter where
I don't get brutally murdered eight times
a week."
The experience of repeatedly becoming this dehumanized and murdered woman for more than 100 performances took a toll on the actor. "It led me to choose comedy," she said. "I kind of wanted to do something a little bit lighter where I don't get brutally murdered eight times a week." Steinbeck once said of Curley's Wife, "She's not a person, she's a symbol. She has no function, except to be a foil — and a danger to Lennie." But it is Lennie who is a danger to Curley's Wife in the end as he, unaware of his own strength, accidentally strangles her.
The combination of Meester's and Franco's star power brought in record Broadway box office grosses, and it also meant the members of the audience routinely skewed younger than one might expect for a staged production of John Steinbeck's famed story. Meester was constantly surprised at how these young viewers engaged with the story's latent sexism.
"It was jarring and baffling that so many people who went to go see it — particularly young people — they couldn't quite grasp it," she said, still trying to work it out in her mind nearly three years later. "They could grasp the American dream gone wrong and they could grasp the racism and the levels of people's place in life and how they could never break free … but somehow, the concept of sexism was so nuanced and so insidious and so ingrained in people in a way that was mind-blowing.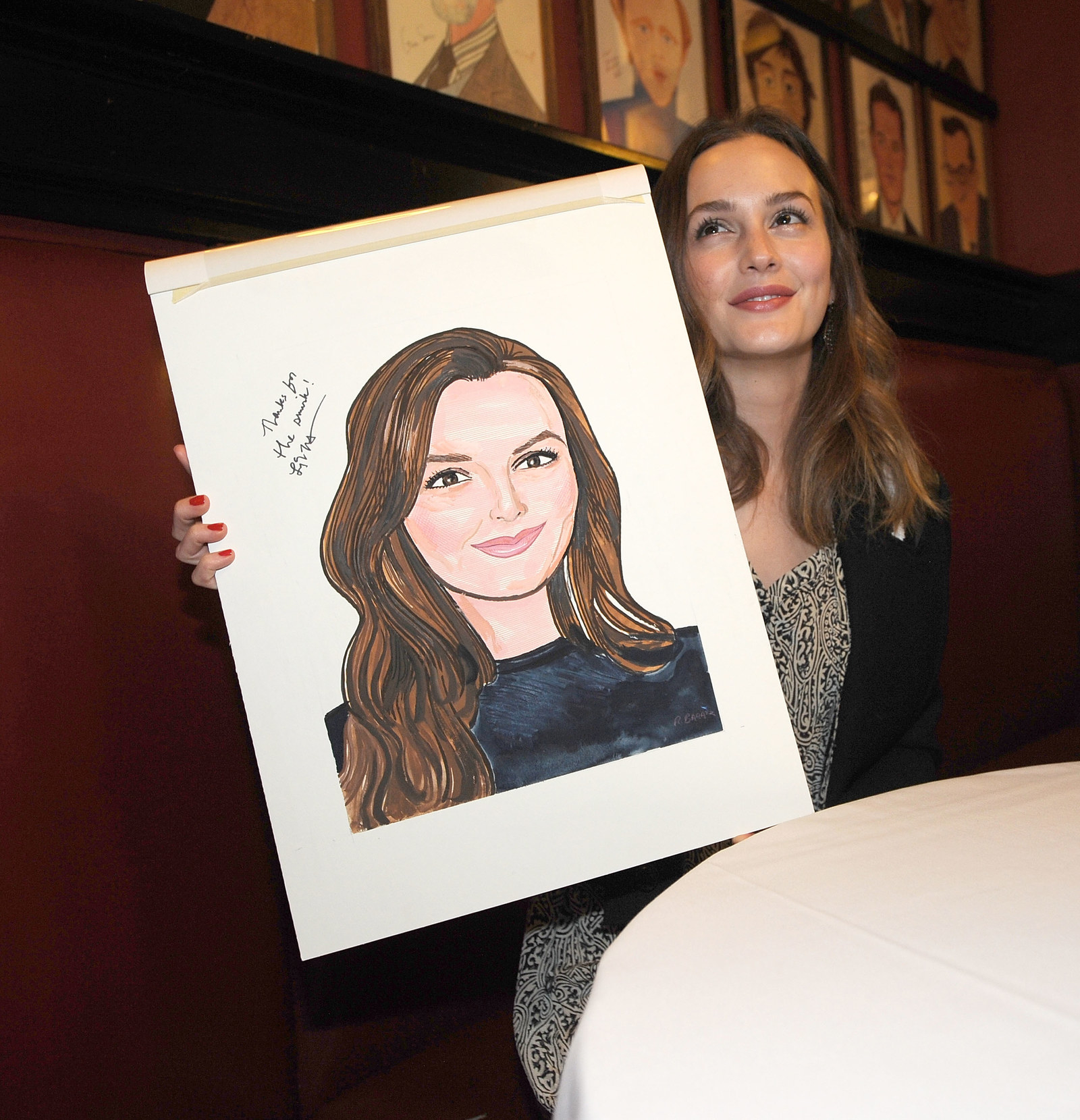 "It's the same as people being okay with pussy grabbing." Meester paused, seemingly wondering if she should have said that, but stood by the choice and continued: "They kind of just accept it and it just showed me, firsthand, that we have a very long way to go. I'm lucky that I could see it from that point of view — yes, the stakes were high for me as an actor, but it wasn't true life, so I know it's gotta be a million times harder for most other women. It was a challenge and a wonderfully life-changing time … [but] I felt like I took it quite personally. I was degraded by the other people on stage. I love them, but that was their part. And I'm sure it wasn't easy for them either, but I think that has colored my feeling about going back to do theater. Every time now I think, Oh, I want to do that again, but I think I have that post-traumatic fear."
Still, her Of Mice and Men experience was one Meester called "everything and more," especially since she believes there's something worthwhile the fans who've grown up alongside her can take away from the play and from each of her performances, including, hopefully, Deborah on Making History. "I love that I can now take fans that liked the things I was into and used to do — Gossip Girl and The Roommate and the things I did back when I was 20 — and say, 'This is my taste now, this is what I like, so come over here and watch some Steinbeck or watch Making History," she said.
Though the new series mainly plays for laughs, it finds ways to educate, using America's past to have present-day conversations about subjects that will affect future generations. "We make jokes about the Second Amendment and how it's been misinterpreted and then reinterpreted over the years," Meester said, "and about women's rights in the sense that everybody's rights are a lot at stake right now and it's pretty scary. It makes you think, Where would I go if I had a time machine? And it makes you — at least it makes me — grateful and skeptical of my own time period. So whether we're using humor or just saying it outright, I think going back in time is a really great vessel for having those discussions."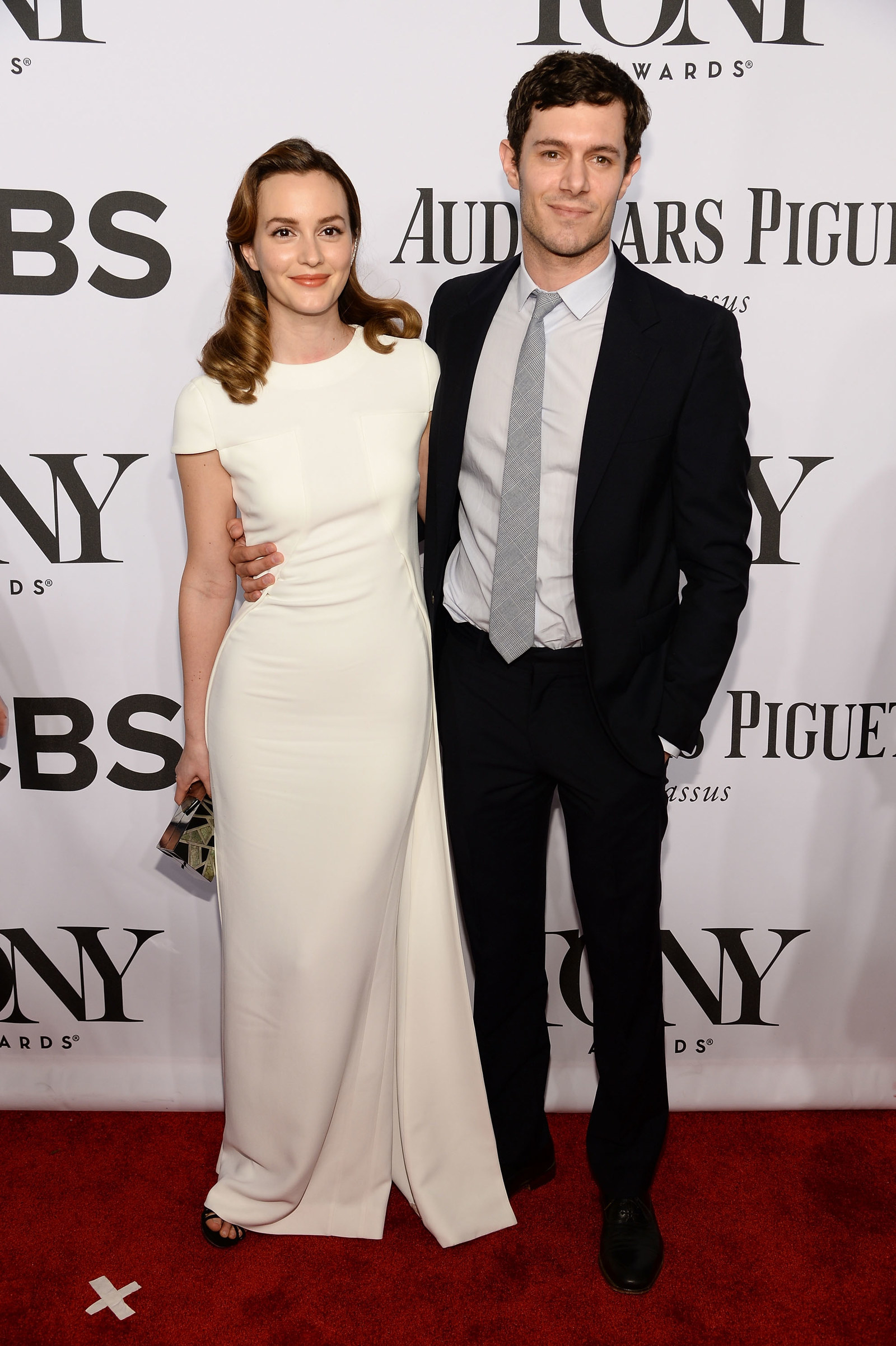 While pontificating about possible future timelines, talk turned to how Meester, who's about to turn 31, would like her career to be remembered ultimately. After a very contemplative pause, she said she hopes the totality of her work can be "larger than what inspires me in the moment" and that it can spark conversations about — among other things — female empowerment and casual misogyny. Which is why the one conversation Meester isn't keen on having involves her daily offscreen life. "I've seen that being a woman, especially if you're dating or married to somebody, people are more interested. And if you have a kid, they're interested in the before and after," she said, referring to post-pregnancy body narratives.
It's one reason why Meester and Brody have been so intensely private about their relationship; they've made very few joint red-carpet appearances and haven't publicly commented on their marriage or the birth of their child. Meester's social media accounts also entirely, and intentionally, focus on her professional endeavors.
"I would say that from experience — but mostly just this is where my gut comes in — it's not good for me to really discuss personal stuff," she said, before smiling and repeating the words "personal stuff" with air quotes. "It's perpetuating a story that I don't agree with, that I don't like. I would just rather that if people have anything to say it's about me and my character — and by my character, I mean my internal self, but also the character I'm playing at the moment. That it's about my work. I don't know if people agree, but I think and hope there is enough to say about me within that topic that is fulfilling to people. I get that maybe it's not, because it still always comes up, but I just give as little as possible so I can feel protected and people go as far as you let them. I just don't let them go too far."