Russian Whistleblower Fell Ill After Eating "Bad" Food The Night Before His Death, Secret Lover Tells Inquest
A tense dinner. Bad food. Vomiting back at the hotel room. Scenes from Russian whistleblower Alexander Perepilichnyy's last night alive, as the woman he spent that evening with finally told authorities her story after being tracked down by BuzzFeed News.
by
,
,
,
,
,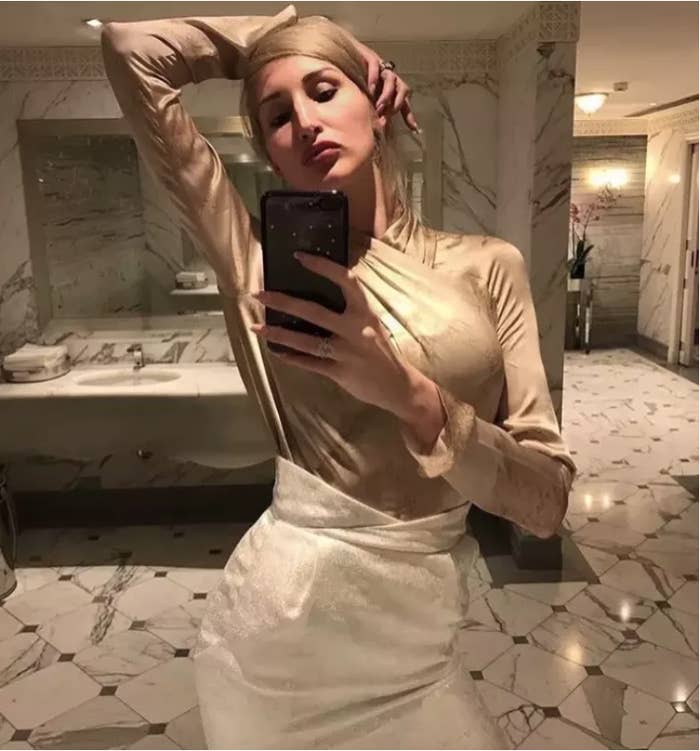 Russian whistleblower Alexander Perepilichnyy spent the night before his death vomiting after eating food that tasted "bad" at an exclusive restaurant, his secret lover told his inquest.
Perepilichnyy, who fled to the UK after blowing the whistle on a massive Kremlin-linked fraud, dropped dead outside his home in Surrey in 2012 after a secret trip to Paris to visit a Ukrainian model and fashion designer, Elmira Medynska. The police never interviewed Medynska, and she was called to testify at the inquest only after BuzzFeed News tracked her down.
Today Medynska finally gave authorities her account of his final evening. Perepilichnyy was in a tense mood as they dined on sushi and tempura together at the Buddha Bar in Paris the night before his death, she told the inquest, demanding that he sit facing the restaurant's customers and twice sending food back because it seemed off to him. Perepilichnyy seemed "very stressed," Medynska said, and she had "a very bad feeling".
When they returned to their hotel, Perepilichnyy went straight to the bathroom and started vomiting repeatedly. His eyes and face were red and his skin was "very shiny" when he came out, Medynska said, but he declined to call for a doctor.
Last summer, BuzzFeed News revealed that the British government was suppressing explosive intelligence provided by US spy agencies indicating that Perepilichnyy was assassinated on the orders of Russian president Vladimir Putin. The government has now opened a review into his death and 13 other suspected assassinations exposed by BuzzFeed News that authorities had previously ignored.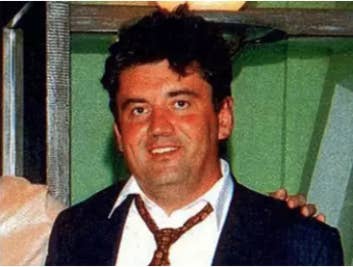 UK police have long insisted that there is no evidence of foul play in Perepilichnyy's death — despite the fact that his name was found on a Russian hit list and he received a string of threats in his final months – and the Home Office has invoked national security powers to withhold evidence from the inquest.
Police have said that they never interviewed Medynska — nor searched the hotel room the two stayed at — because, they told the inquest, it would be an unnecessary "fishing trip." And when the previous hearing began last June, Medynska was not scheduled to testify. But she was called as a witness after BuzzFeed News found her and obtained details of Perepilichnyy's final days. In an exclusive interview, she said Perepilichnyy had been stressed out on the day before his death: He kept going outside to take mysterious phone calls, his "hands were shaking", and he was drinking "lots of wine".
After the BuzzFeed News revelations about Medynska and about the intelligence linking Perepilichnyy's death to the Kremlin, the inquest was suspended for 10 months, beginning again this week — and today Medynska was summoned to testify via a video link from Paris. She wore a black dress with a blazer draped over her shoulders, her once-blonde hair now auburn and pulled back into a bun.
She told the court that she had met Perepilichnyy, a tall, tousle-haired 44-year-old, in the spring of 2012 on a dating website. They met up in Kiev, where she was living at the time, and spent two days together. He told her he used to work in Moscow but "didn't feel good there" and moved to London for a more "easy life", but he was vague about what exactly he did for business.
Perepilichnyy returned to London, and they kept in touch, Perepilichnyy using an email account with a pseudonym. "I think he wanted some privacy," she told the court, "and I didn't ask him so many questions."
At a bistro lunch during a summer assignation in the south of France, Medynska testified, Perepilichnyy took a phone call, walked out into the street, and started screaming into the receiver. "I ask him if everything is fine when he comes back," Medynska testified, "and he says, 'Yes, it is just the work.'"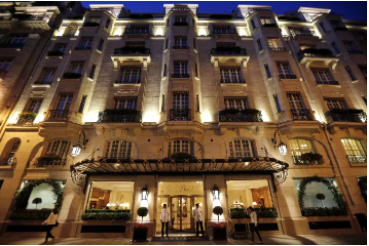 They arranged to meet for the third and final time at the Hotel Bristol in Paris that November. As it happened, Russian Prime Minister Dmitry Medvedev was in town and staying at the very same spot. Medynska repeated to the inquest what she told BuzzFeed News — that when they had lunch together, Perepilichnyy seemed nervous, his shaky hands spilling wine down his front.
"He was in another planet so I was a little bit upset, and so he said, 'let's go shopping together,'" Medynska said. Yet as Medynska chose shoes, Perepilichnyy was checking his email.
Lawyers at the inquest questioned Medynska closely about everything Perepilichnyy ate that day. When they returned to the hotel, Medynska testified, he ate a couple of apples. "I was saying, 'Alexander, it's nice that you eat apples,' because he very takes care of his health if he eats apples," Medynska said.
At around 10pm, they went to a noisy Asian fusion restaurant called Buddha Bar for dinner. Medynska found it odd that he seemed nervous and refused to sit with his back to the restaurant's other patrons, most of whom seemed to be "very old French people". His eyes kept wandering to the stairs. A lawyer at the inquest noted that he had made bookings for the same night at a series of other restaurants that the two did not go to.
When Perepilichnyy tried some of the food, his mood turned sour. She couldn't remember exactly which dish upset him, she said, because she had gone to the restroom twice to wash her hands and to phone her mother, but she thought it was "something fried, like tempura." They shared a bottle of white wine, and at the end of the meal he said he wanted some fresh air.
Outside on the street, he felt better. They held hands as they made the short walk back to the hotel. But when they got to their room, he went straight to the toilet, where he stayed for an hour. He started running the water, but it did not obscure the sound of vomiting, which she heard three times. She said she did not actually see him throw up or confirm that was what he had been doing "because I cannot ask a man, have you vomited?"
He seemed better when he came out, and in the morning, nothing seemed amiss. "He smiled, he invite me for the breakfast, we went to the first floor and went for eggs and bread and hot chocolate," she said.
He told her he wanted to see her again, perhaps in Switzerland a month later, and they parted ways, Medynska testified. When she got home, she sent him a message "apologising for my behaviour because I was very cold with him."
But she never heard back, and that same day, Perepilichnyy returned to his home in Surrey, where he collapsed and died while out for a jog. Two days later, Medynska testified, she got a curious phone call from a British number.
"They told me that Alexander is in hospital because he had a car accident," she said, and they said her number was in his phone. She got a similar call again the next day. "I thought it was a bad joke," she said. She sent him an email asking how he was doing. Months later, she received a response from someone using Perepilichnyy's email address saying she would "die soon".
Medynska said that for a while she was in the dark about what actually happened to Perepilichnyy. She learned the truth on New Year's Eve of that year, when she read it on the internet. "I was very scared," she said, "because the last person to see him in Paris was me."
The inquest continues.