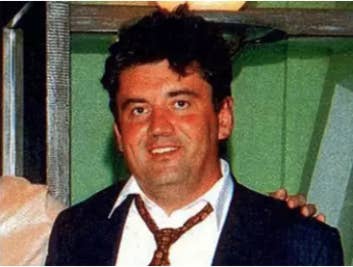 Vital evidence disappeared from police custody during their investigation into the death of Russian whistleblower Alexander Perepilichnyy, a court has heard.
When Perepilichnyy died, authorities scoured his computer and discovered that he had been receiving threats. They also found a bank statement showing a mysterious payment worth half a billion dollars from an unknown company called "Precious Metal". But that and much of the other evidence from a forensic imaging of his computer "went missing" from both police evidence disks and a server run by regional counterterrorism authorities, the head of Surrey police, Ian Pollard, testified at a coroner's inquest on Friday.
The revelation raises further questions about how UK authorities have handled the 2012 death of Perepilichnyy, who collapsed while jogging near his home in Surrey. This is the second time that police have admitted to losing key evidence — a toxicologist also threw away most of Perepilichnyy's stomach contents, limiting the ability of scientists to figure out whether or not he had been poisoned.
Police also failed to interview Perepilichnyy's secret lover, who dined with him on his final night alive, until BuzzFeed News tracked her down last year, and repeatedly stonewalled French detectives as they investigated his mysterious trip to Paris right before he died.
Police have long insisted Perepilichnyy died of natural causes, and the Home Office has invoked national security powers to withhold evidence from the inquest. But last summer, BuzzFeed News revealed that the British government was suppressing explosive intelligence provided by US spy agencies indicating that Perepilichnyy was assassinated on the orders of Russian president Vladimir Putin. Coroner Nicholas Hilliard QC told today's hearing that he had made "enquiries" about that intelligence, but did not give further details.
Pollard admitted in court today that if his police force had been aware of everything that is now known about Perepilichnyy "from the get-go," then they would "have suspicions" about his death and would have conducted further investigation.
The government is now reviewing Perepilichnyy's death and 13 other suspected assassinations exposed by BuzzFeed News that authorities had previously ignored. Hilliard told the court that he had learned from the Home Office that the review will conclude by the end of April — around six weeks after it was originally announced.
The police investigation into Perepilichnyy's death has come under further scrutiny during the coroner's inquest this week. Elmira Medynska, the secret lover called to testify at the inquest only after BuzzFeed News tracked her down, told the court on Wednesday that Perepilichnyy was "very stressed" as they dined together on the night before his death and that he demanded that he sit facing the restaurant's customers. He ate something "bad" and then spent an hour vomiting back at the hotel, she testified.
An independent expert from Kew Gardens told an earlier hearing of Perepilichnyy's inquest that she had found a substance with the same atomic weight as the plant toxin gelsemium in the dead man's stomach. However, the same expert told the inquest on Tuesday that further tests could not definitively identify that substance as gelsemium or any other plant toxin, and its origins could not be identified after the police toxicologist threw away most of the contents of Perepilichnyy's stomach.
A number of different scientists have testified at the inquiry that they could not identify any sign of poison in any of the tests they ran on Perepilichnyy's available remains. One pathologist testified that, almost six years after his death and with his stomach contents thrown away, the tests they were able to run were "very detailed" but "not exhaustive".
It was too late for scientists to test for nerve agents, long known to be in the Kremlin's arsenal but now under close scrutiny after the March poisoning of former spy Sergei Skripal. However, a toxicologist testified that based on Perepilichnyy's symptoms, it was "possible but unlikely" that he had been poisoned with a nerve agent.
Pollard, the head of Surrey Police, discovered that the computer material had disappeared last June, after the evidence was requested for the inquest, he testified on Friday. Police had been given two disks supposedly containing forensic imaging of Perepilichnyy's laptop, but they realised those images were not on the disks.
Pollard then learned that the material had been on a server belonging to the South East Counter Terrorism Unit, the government's regional counterterrorism authority. But when he accessed the server, the evidence was no longer there, either, due to "system failures". "Unfortunately, they didn't back that up," Pollard said.
The material has never been recovered. It had included the bank statement containing the mysterious half-billion-dollar payment from an unknown company, Precious Metal. The payment was made in May 2011, around the same time that Perepilichnyy had been trying to reach a deal with Swiss prosecutors as he provided them with evidence of a massive Kremlin-linked fraud.
In other testimony, a Russian translator working for the police who examined Perepilichnyy's computer said she found threatening Skype messages warning him he faced prison and telling him if he wanted a "safe, free life" he would need to pay 300,000 rubles (around £6,000 at the time) the next day.
As she examined the computer, the translator, Ekaterina Clarke-O'Connell, remembered seeing huge amounts of money flowing through his bank accounts. She told the court she had the impression that something was "not right" in Perepilchnyy's life.
The inquest has now finished hearing oral testimony. The coroner, Nicholas Hilliard QC, is expected to give his opinion by the end of May.