When 13-year-old Jennifer O'Neill went missing from Muirhead near Glasgow on Monday, there was obvious concern.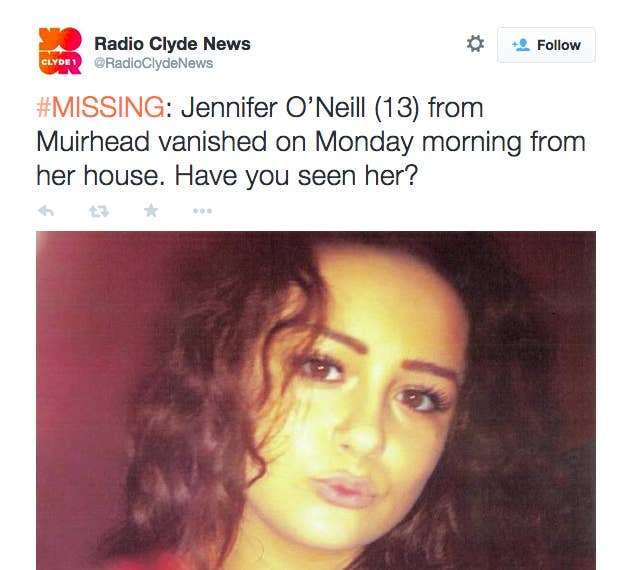 Scottish police and media launched a full-scale operation to find her during the three days she was missing.
But then O'Neill responded on her Facebook page in the most amazingly Scottish way imaginable.

On Friday morning, Cumbernauld police confirmed she had indeed returned "hame" "safe and well".