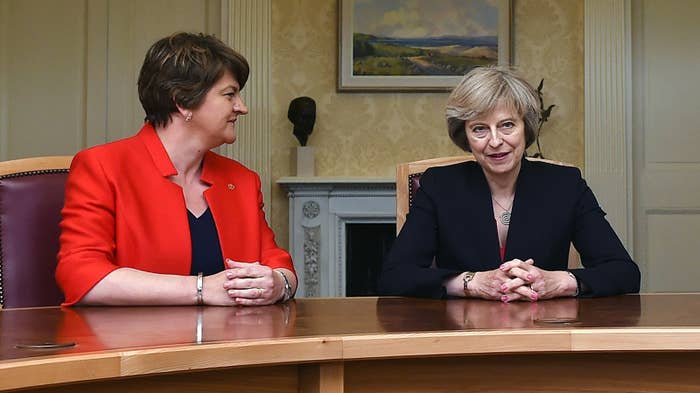 The Scottish government has released letters from DUP leader Arlene Foster showing that she attempted to restrict Northern Irish couples from having access to same-sex marriage in Scotland.
The letters, released following a freedom of information request from BuzzFeed News, show that Foster wrote to the Scottish government in her role as a minister in 2015 setting out concerns over legislation that allowed Northern Irish couples to convert civil partnerships to marriages in Scotland.
Since 2015, Scotland has been the only place in the UK where couples with a Northern Irish civil partnership can simply convert it to a marriage without first going through the complex divorce process on the civil partnership.
However, Foster, and the DUP minister before her, Simon Hamilton, wrote to Scotland's then government minister for community empowerment, Marco Biagi, urging him to exclude Northern Irish couples from the legislation.
In March 2015 Hamilton wrote to Biagi saying the proposed legislation had "not been fully thought through" and that it would lead to confusion over the legal status of civil partners from Northern Ireland, where same-sex marriage remains illegal.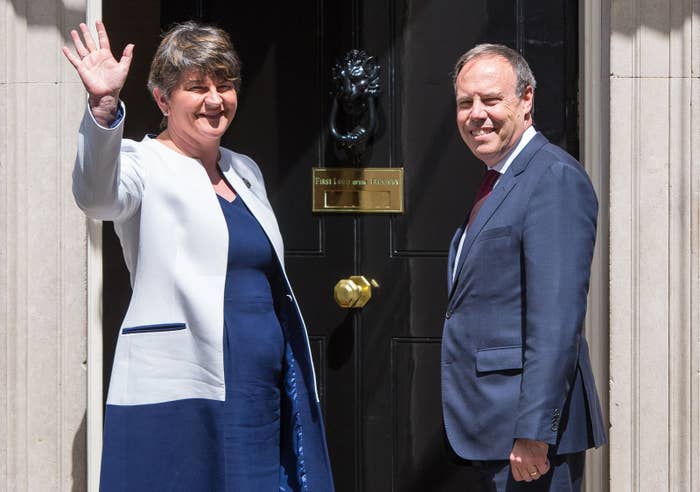 After Biagi rejected Hamilton's concerns, Foster – who is now the DUP leader – wrote to the Scottish government setting out her problems with the proposed legislation and urging Biagi to come to a "settlement" with her.
Foster wrote that Northern Irish couples who converted their civil partnership to a marriage in Scotland would continue to be recognised as civil partners in Northern Ireland and therefore have a confusing "dual status" in legal terms.
"I am sure we would both concede that, from time to time, a policy will produce unforeseen difficulties," wrote Foster. "However, as policy makers we strive to minimise that possibility and I am sure that neither of us would wish to place same sex couples in an uncertain legal position, which may be difficult and expensive to resolve.
"In this instance, we can achieve legal certainty by restricting the definition of a 'qualifying civil partnership' so as to exclude civil partnership which were entered into in Northern Ireland."
Biagi replied to Foster saying he had considered her concerns "very carefully" but had concluded that it "would not be appropriate to exclude civil partnership registered in Northern Ireland from the order".
Speaking to BuzzFeed News about the exchange, Biagi said: "Basically, Scotland is the only place in the UK this group of Northern Irish gay couples can now get married. She [Foster] asked us not to open it.

"We consulted with other governments before doing it, they objected, we introduced the legislation, they objected again, but Northern Ireland does not get a veto on domestic Scottish marriage law – end of."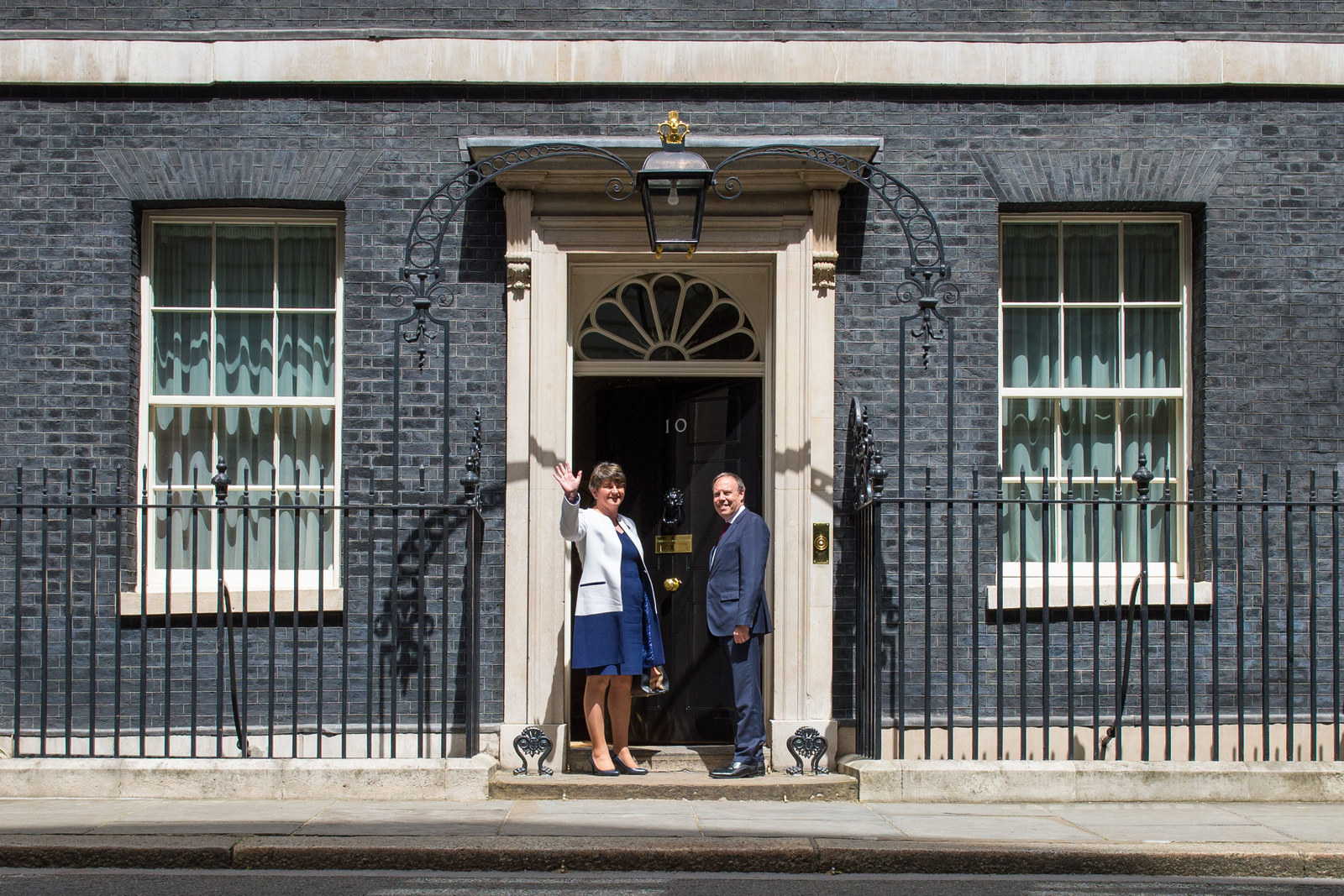 Before the Scottish government amended its same-sex marriage legislation in 2015 to include Northern Irish civil partners, one couple were told they could not convert their civil partnership without first living separately for two years.
No such amendments have been passed in England and Wales, where only civil partnerships that were signed in England, Wales, or Scotland can be simply converted into same-sex marriages without the need for a divorce.
Same-sex marriage remains illegal in Northern Ireland.
The prospect of a deal between the UK Conservative party and the DUP has received strong criticism from LGBT communities due to the Northern Irish party's history of opposing LGBT rights.
A spokesperson for Stonewall, Britain's largest LGBT charity, said they were "deeply anxious" about the potential DUP involvement in May's new government because of the party's "poor record" on LGBT rights.
The DUP has been contacted for comment.