1.
This dad who left his daughter a gift every year after he'd gone.
2.
This beautiful tattoo in dedication of a mother.
3.
And this touching tattoo in honour of a dog who passed away.
4.
This tribute to Charlie whose playful spirit lives on.
5.
This friend who was there when he needed to be.
6.
This customer who left a birthday gift for a stranger.
7.
And this grandma who was happy with her birthday gift.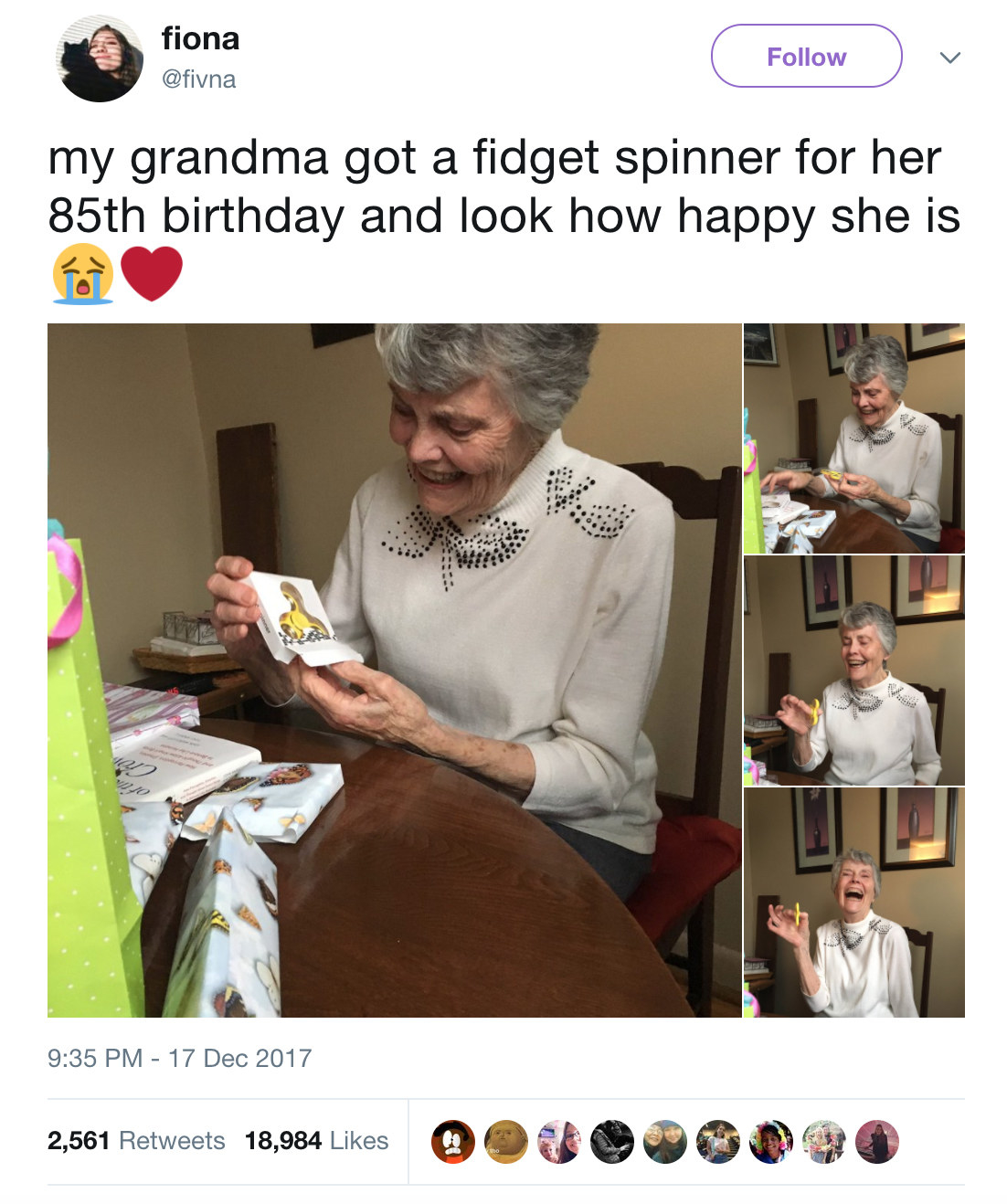 8.
This dad who surprised his daughter at her school.
9.
This guy who made a real friend through Words with Friends.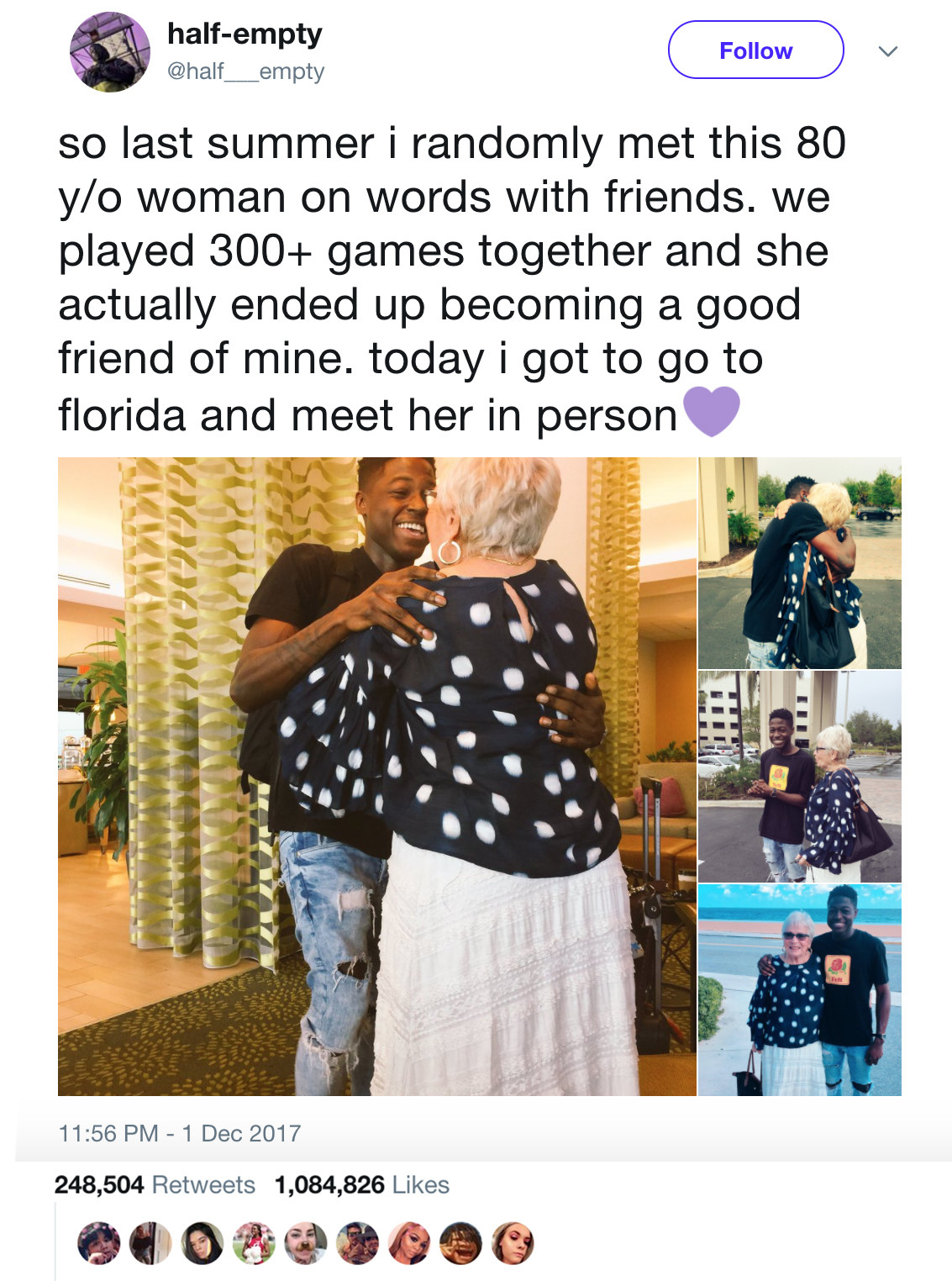 10.
This dog who was given the perfect send off.
11.
This girl who continued to text her granddad.
12.
This tattoo of a mother's last note.
13.
This dad who made an adorable mistake.
14.
This sweet couple.
15.
This grandma who left something behind for her granddaughter.
16.
And this realisation about ageing.