Foo Fighters frontman and rock god Dave Grohl was performing in Gothenburg, Sweden, when he fell off the stage, breaking his leg.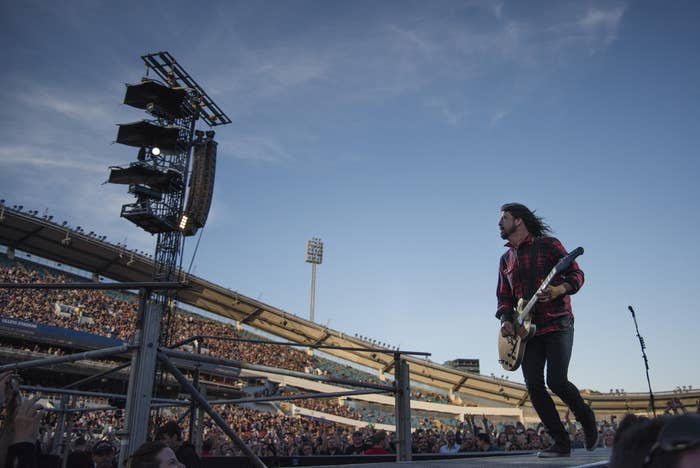 The fall happened during the second song of their set, "Monkey Wrench", when Grohl appeared to lose his balance and awkwardly trip off the edge of the stage.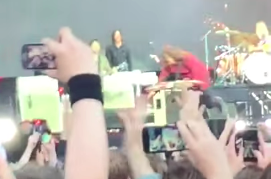 "I think I just broke my leg... I think I really just broke my leg," Grohl can be heard telling the crowd in a video uploaded by an audience member. "I'm going to go to hospital. I'm going to fix my leg and then I'm going to come back."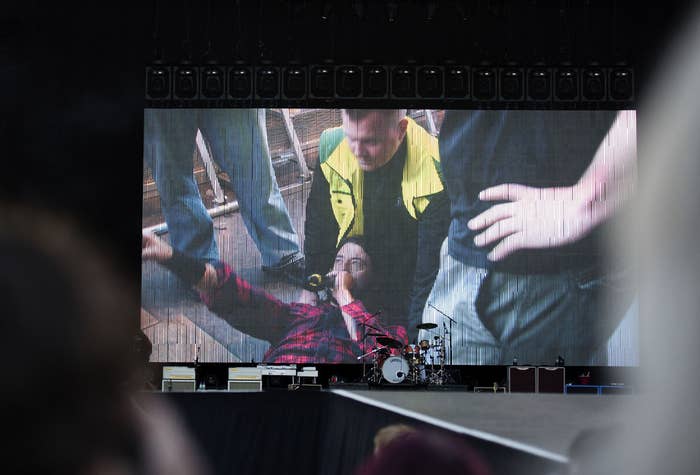 According to a concert attendee:
Medics arrived shortly and carried him off the stage. The rest of the band followed him backstage but soon returned to play a few songs without him. After those few songs, MEDICS CARRY DAVE BACK ONTO THE STAGE AND PLACE HIM IN A CHAIR. They continued to play for 2 hours after that, only taking a 5 minute break for Dave to have his leg put in a cast.
True to his word, Grohl returned LESS THAN AN HOUR LATER to finish the gig, continuing to perform even as medics placed his leg in a cast.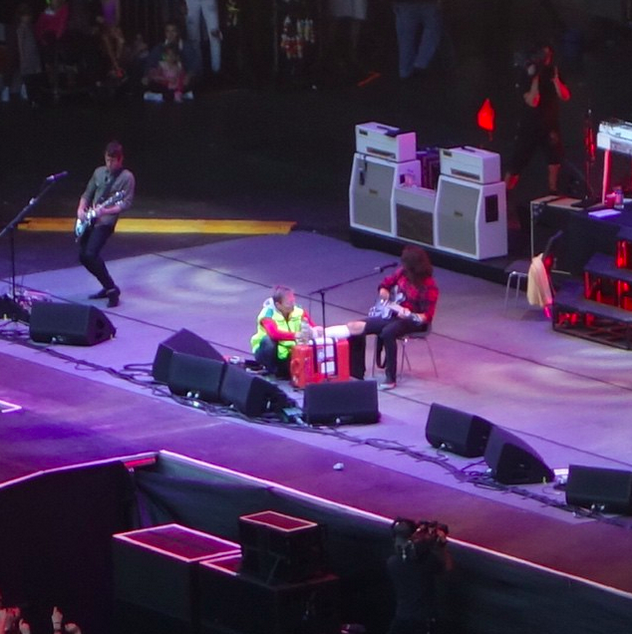 The former Nirvana drummer even managed to stand before closing out the show.
The band later posted an image of the x-ray to their Facebook page, confirming the injury and thanking the fans.
The gods of rock salute you, Dave.