1.
When Kayleigh went in on a fitness freak.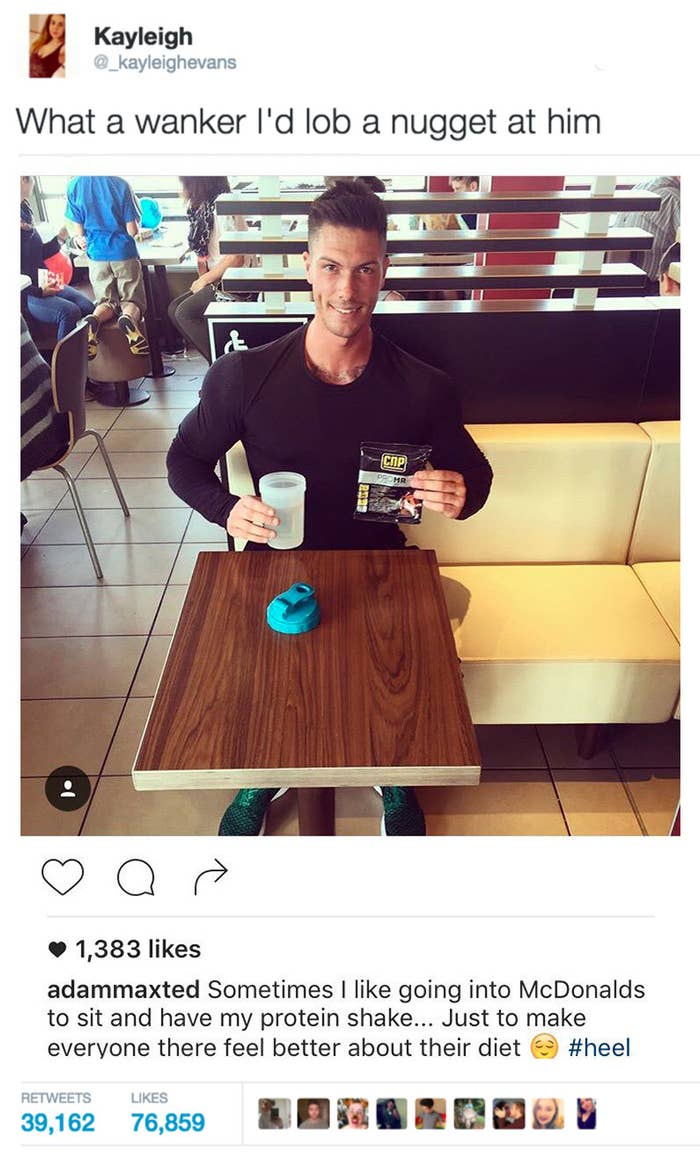 2.
When this advert was called out.
3.
When J.K. Rowling burnt a troll to the ground.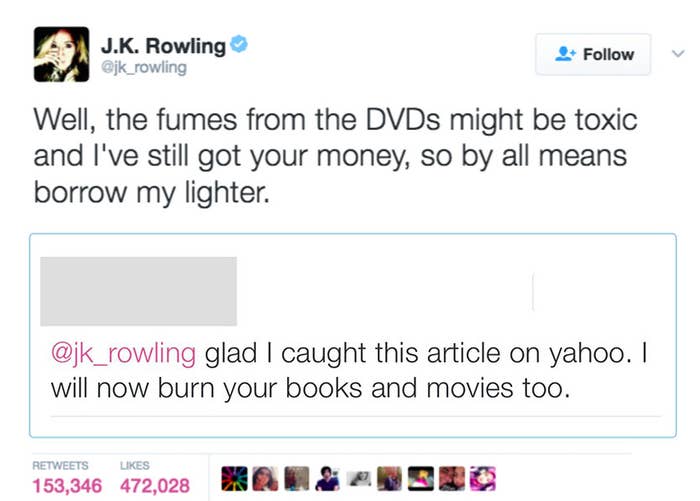 4.
When someone took out their frustrations on a bad parker.
5.
When Margaret had the answer.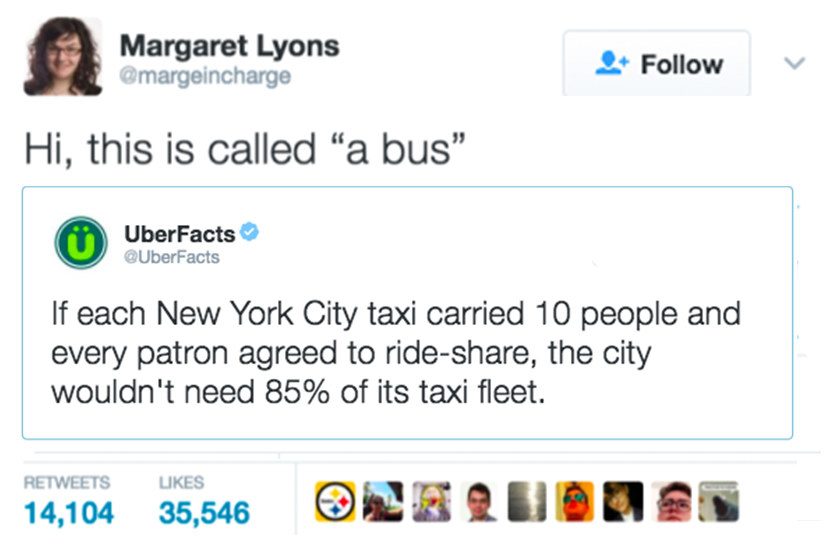 6.
When Eli summed up Sean Spicer's aesthetic.
7.
And Mike Pence's.
8.
When someone roasted Justin Bieber's outfit.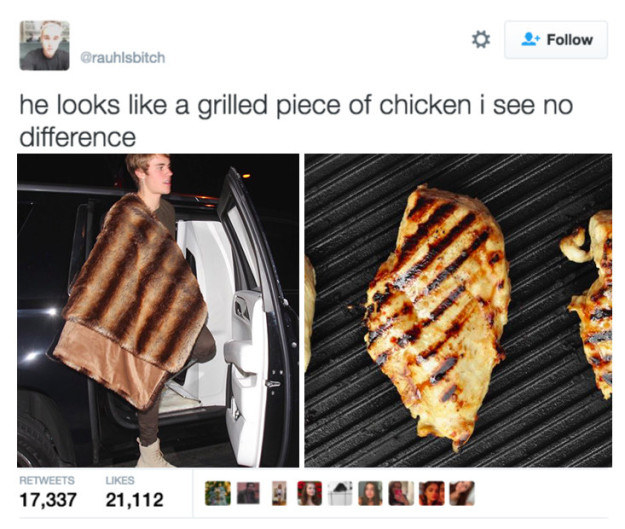 9.
When even a stuffed bear wasn't safe.
10.
When Dianne was ready to fuck shit up.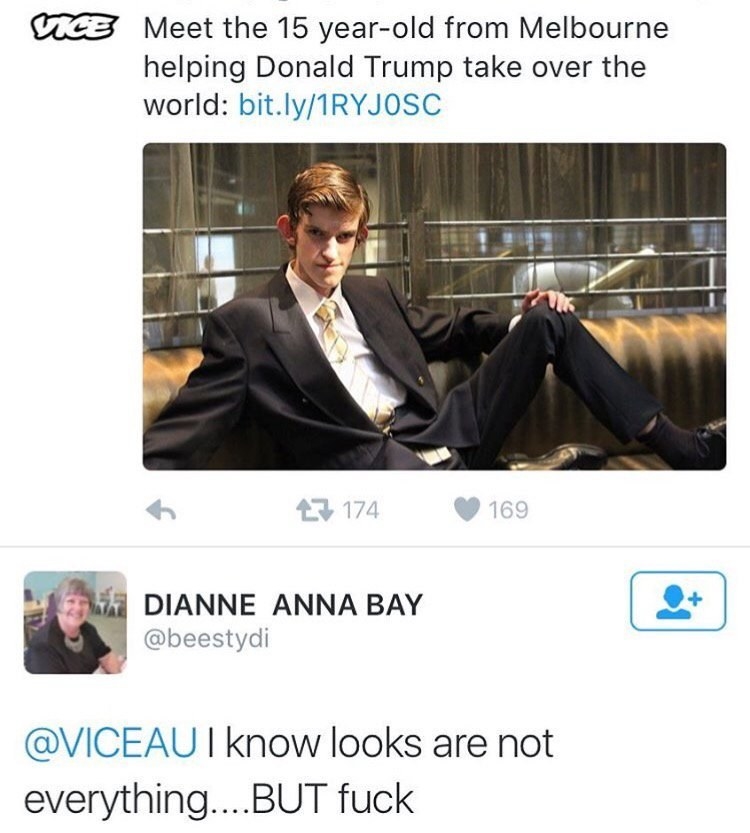 11.
This observation.
12.
When Trump received a traditional Scottish welcome during his visit to Scotland.
13.
And when Chrissy Teigen replied to one of Trump's tweets.
14.
When someone dished out the truth.
15.
When this guy shared his date plans.
16.
When someone questioned a newspaper headline.
17.
When this user rebelled.
18.
When a choir was mocked.
19.
When millennial clapped back.
20.
When they attacked the queen.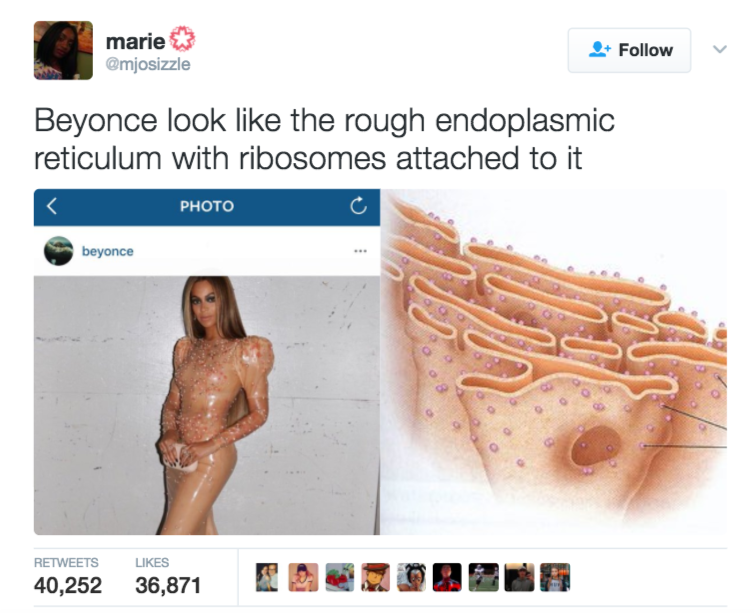 21.
When Kate took to cross-stitch.
22.
When a user went all in on vegans.
23.
When Ed Miliband fired off this shot.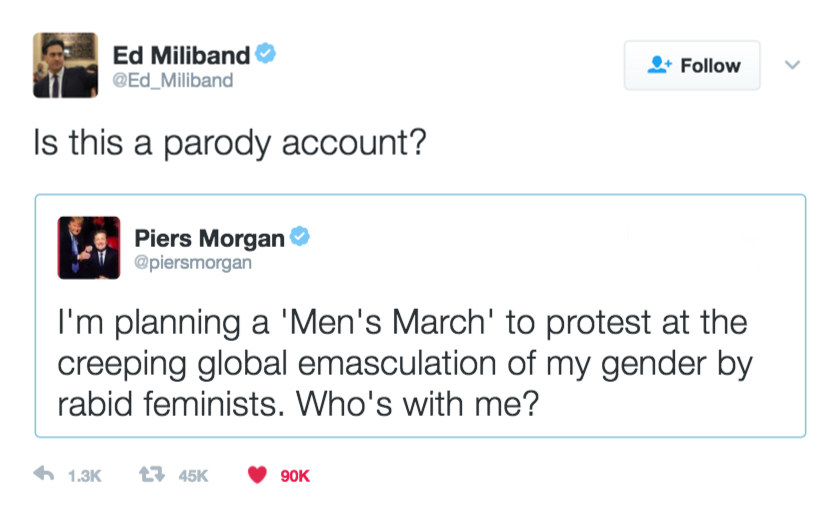 24.
When this guy's name, career, and looks were explained.