The Brilliantly Weird, Abtastic World Of Post-Fame Craig David
The Born to Do It star turned bodybuilder talks to BuzzFeed about party rivalry with P. Diddy, the perils of MDMA, and how he finally made peace with Avid Merrion.
These days he might be mainly known for being incredibly buff, but in 2000 Craig David's debut album Born to Do It made the then-19 year-old Southampton-born singer a superstar. The No. 1 album shifted around 8 million copies and boasted four UK No. 1 singles in "Fill Me In", "Walking Away", "Rendezvous", and "7 Days", in which, famously, David spun a yarn about how he met a girl on a Monday, took her for a drink on a Tuesday, then had a great deal of sex with her until the following Sunday.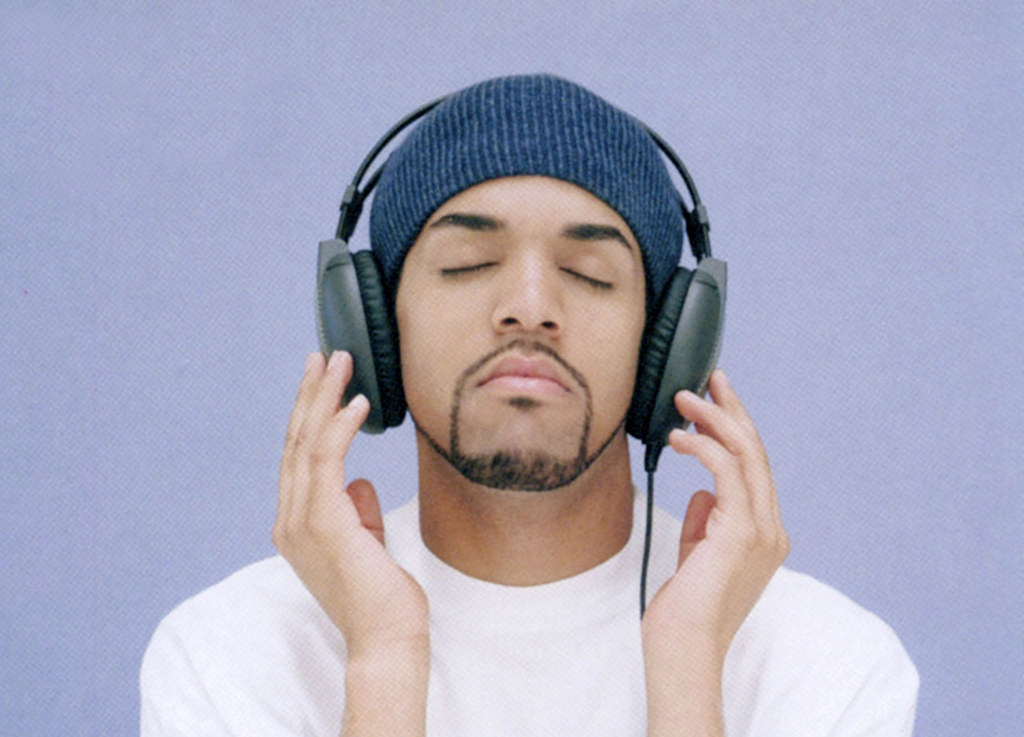 Things went downhill after this period (the Born to Do It period, not the week of lovemaking). The 2002 follow-up album, Slicker Than Your Average, failed to match his debut's success, and 2005's The Story Goes… and 2007's Trust Me acted as marker points on a downward trajectory both creatively and commercially. Those three albums peaked at four, five, and 18 in the UK charts respectively, and as of today he hasn't released an album of original material in eight years.

The timing of the rise of British comedian Leigh Francis's comedy parody show Bo Selecta – named after David's lyric in his breakthrough hit, The Artful Dodger's "Re-Rewind" – was unfortunate for the singer. Just as David's fortunes were on the slide, Francis's were on the up. As such, to a new generation the popular image of Craig David was a rubber-faced figure of fun with an enormous chin, similarly enormous headphones, a plastic peregrine falcon named Kes attached to his arm, and a colostomy bag attached to his bladder. Although he made a cameo on the show, David seemed to rile against it in interviews, saying he wanted to "knock out" Francis.
Today David, 34, lives mainly in Miami and appears to have invested the Born to Do It millions well, owning a plush apartment and a not-too-shabby car. He's been keeping busy with his DJ show TS5, an R&B party set that spawned from the regular Miami bashes he has hosted since 2012 and now airs on Capital FM and tours the world. His Instagram feed, meanwhile, is a thing of beauty, full of self-help-style phrases and a heck of a lot of photos of David looking spectacularly buff.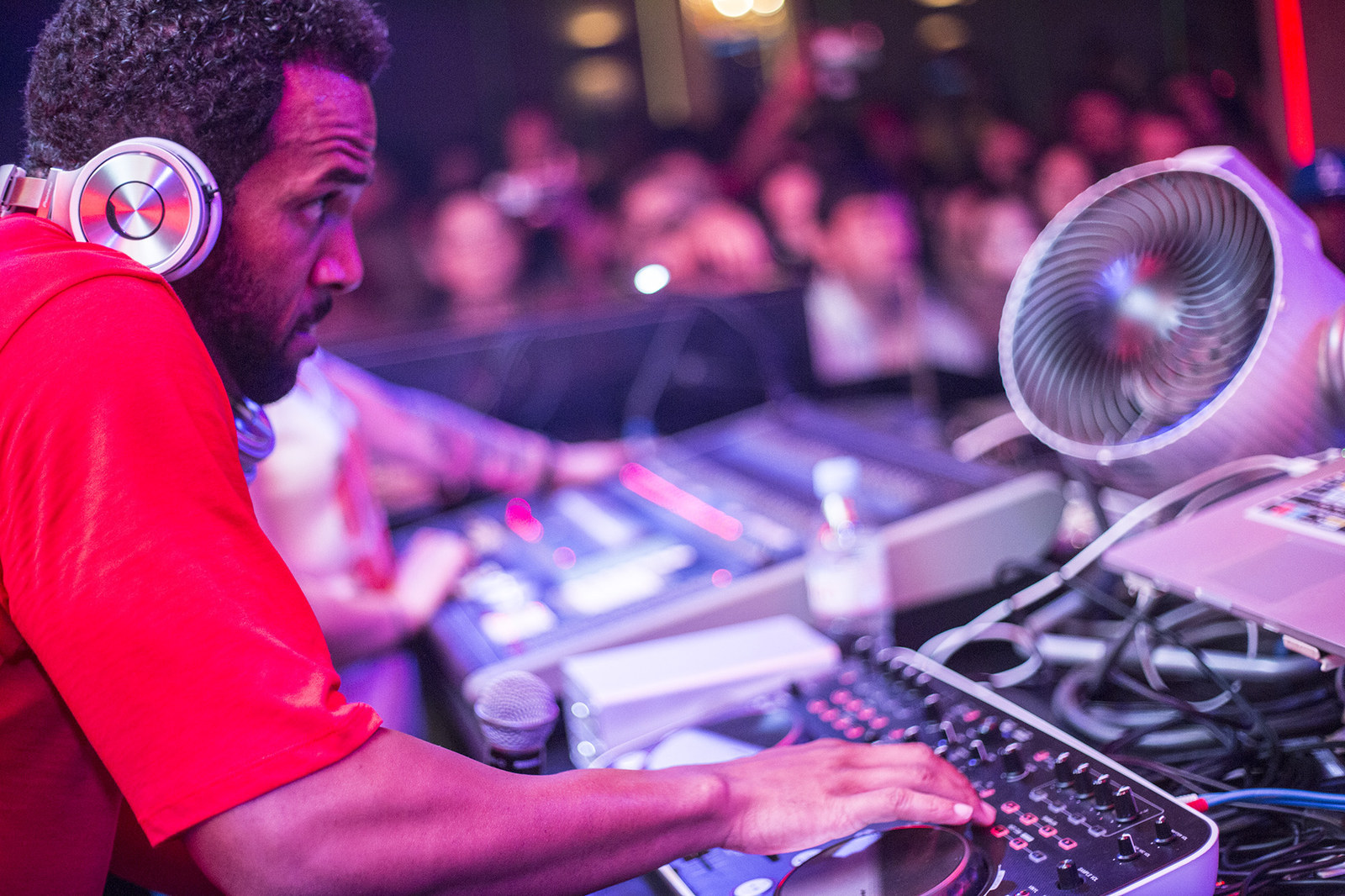 I caught up with him last Saturday in Beijing, where he was on tour with TS5. Topics of conversation included his long-awaited comeback, his new DJ show, what happened when he met Leigh Francis recently, and, of course, what's behind his inspirational Instagram feed.

You haven't released an album in a long time, and DJing seems to be your thing right now – is that fair to say?
Craig David: DJing is what I first started doing, but when I broke out I shunned it because it felt like it was a warm-up thing. It hadn't got to David Guetta, Tiësto levels. As good as the DJ thing is again now, it feels like it's begging for someone to pick up the mic, so I thought, "Let me jump into this."
Your TS5 DJ sets evolved from the house parties you host in Miami. What is a Craig David house party like? Bowl of punch and people swinging from chandeliers?
CD: If I had chandeliers people would have tried to swing from them. There's a wide selection of people who come. A top Australian tennis player came through the other day. I can't remember his name. Whoever their top, top guy is. Nick Kyrgios or Bernard Tomic? Could have been. And P. Diddy will come through. It's not always a celebrity-fest thing but it's Miami, people find out about it.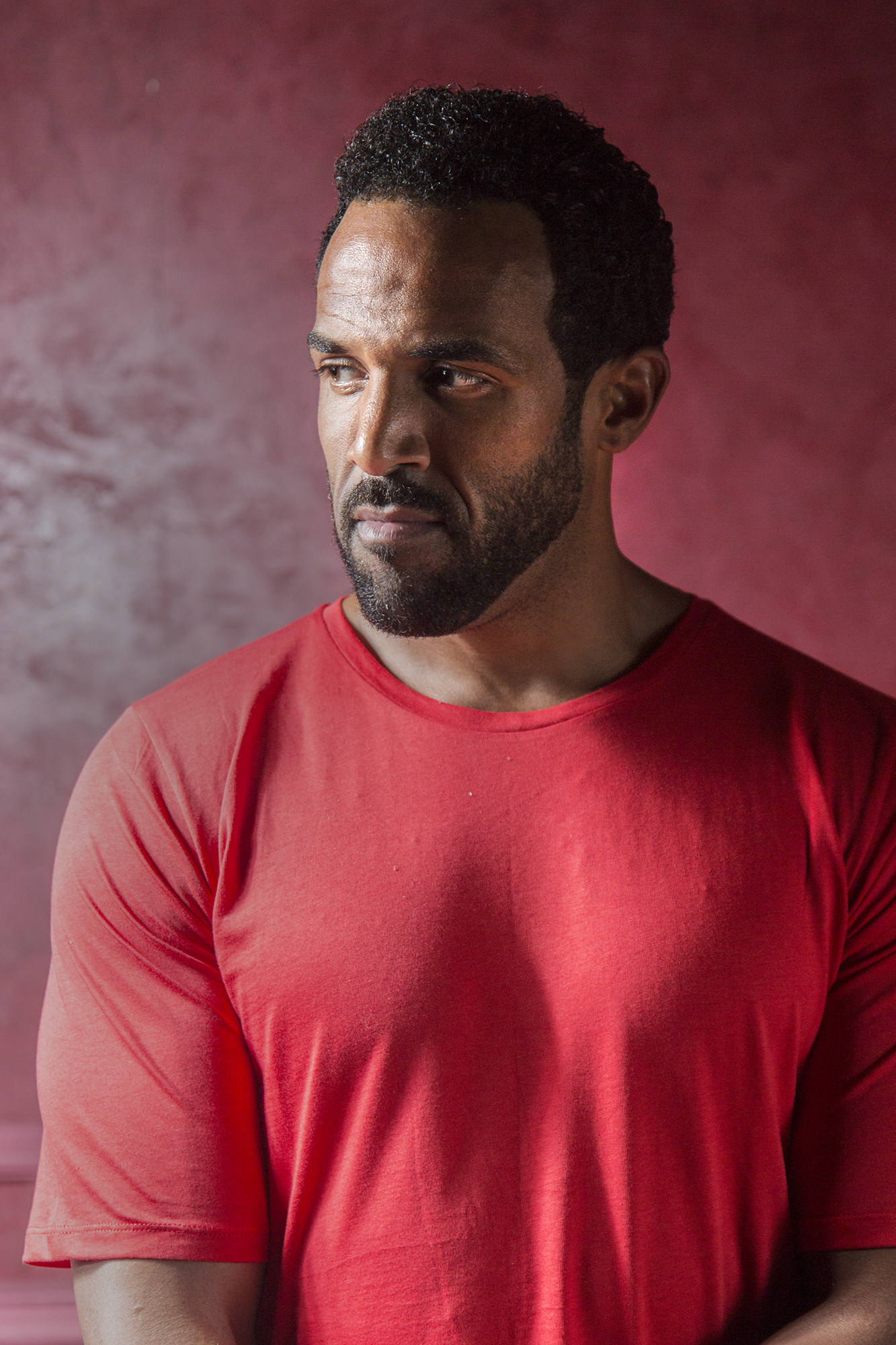 I've heard that P. Diddy throws a good party too…
CD: He throws amazing parties. He's got a beautiful place just across the road. Is there party rivalry? Far from it, he could eclipse mine if he wanted to. But in terms of the vibe I've created, it's how a good house party should be. You've got food, drinks, the toilet's right where you want it, the music's playing, everything's just right.
Sounds expensive.
CD: It is, I ain't gonna lie. There are a lot of details that go into the parties, like the girls-to-guys ratio, which is 70:30 in favour of girls. This is not for my personal satisfaction – it keeps the balance so the guys aren't running around the house trying to hit on everyone. Guys calm themselves and I like that balance, because usually if it's the other way around, girls feel intimidated and it all gets wonky. I want it to be sexy. And in terms of it being expensive, well, money… You have to keep flowing it. People think you have to hold on to it. But I don't want to save up and get a flash car when I'm 70 – I want it now!
Your Instagram feed suggests that your apartment is pretty much all white – how on earth do you keep it clean?
CD: It's trial and error. Red wine isn't going to happen in there. And I've got an amazing housekeeper.
Last year you released two new songs, "Cold" and "Seduction". When is the new album coming out?
CD: In my opinion we're ready every time I finish a song. Do I have 12 songs fully recorded? I've got, like, 150 songs recorded. I've been recording for two and a half years. The quality of the song is what's going to hold it up…but also you need to have your foot through the door. The album will come out this year or next year. It has to. I can't drag it out any more.

"Cold" was EDM-influenced and mentioned the drug MDMA – it was much more edgy than your early stuff…
CD: That's because of the scene in Miami. I'm so thankful that I never got lost in that scene. I've never taken drugs, so that's not a problem, but in Miami lots of people go out and lose their minds. You don't have to be a "club guy" there taking drugs, but a lot goes on. When I first went to Miami, I went out all the time, but then I was like, it's a Saturday night, I can stay in tonight. Hence the house parties started.

Your Instagram feed is full of photos of you working out, looking ripped, with the hashtag #EatCleanTrainDirty. What's that all about?

CD: I do about two hours working out in the morning with my trainer. It's like brushing my teeth. If I can be an advocate for people to get healthy that's good, and it's not about just needing to go to the gym. To get people on that healthy tip you cure that thing that the pharmaceutical companies love: "We'll keep giving you all these pills," all that BS. If you just get your diet right you feel better.
You post up a lot of inspirational messages too – some seem on a bit of a self-help tip.
CD: You ask a question at some point in your life: "What am I doing all this for? What is the purpose of life? What makes me happy?" It can be the middle of the night, people might say it's during a mid-life crisis or it could be when you're 17. But when you ask that you start to see that this world is not so serious. If you fall off something and are relaxed about it, you probably won't break as many bones in your body. It started off as mantras and it's transcended into a place where I don't take it too seriously now.
You posted a picture of yourself as a child appearing to be overweight next to a recent photo of you looking incredibly musclebound. It showed a pretty dramatic change.

CD: Psychologically, when you've been overweight you want to achieve the polar opposite. In that picture on the right, which was taken a while ago, I did take it to the extreme. I'm more healthy now than I was in both of those pictures.
Did you push it too far in your quest to get ripped?
CD: Totally. Once you've been overweight you never want to be overweight again, so you keep going, keep going, like for any addiction. Health can be an addiction, it doesn't have to be drugs or alcohol. Getting down to 5% body fat, which is where I was at during that point, is not healthy because you're getting to the point where your organs will shut down. It can look aesthetically pleasing but you can also look really gaunt – you start to look a lot older in the face.
You don't look quite as stacked now…

CD: You ease back in and realise it's not about pleasing other people or having a six-pack, it's about finding that balance. Society plays it off from the billboards – everyone's picture-perfect and their weight is too. That's why I've got a lot of love for Kim Kardashian. She gave women who are a little bit thicker [body-shape-wise], who have a little bit more curves, the ability to say, "It's OK to have curves, I don't have to be stick-thin, tall, and rocking the catwalk."
My favourite of your Instagram photos is the one of some chocolates inside a designer shoe. Was that a gift to a lady?
CD: I was given a Christian Louboutin book that had all the shoes and stuff in it. I was being creative around my house so I bought some Christian Louboutin shoes that were white to match my place and I put the chocolates in. It's just a different way for people to eat chocolates. There have been comments. A girl has come round and was like, "Oh, whose shoes are they?" She didn't see there was a book underneath them. But it got to the point where I didn't explain it any more. If some girl's shoes had been left there and I'd put chocolates in them that would have been a bit weird…but do the math, work it out.
I notice that you're wearing the watch we see in your Instagram feed a lot – it doesn't tell the time and just says "Now" on the face. How come?
CD: I started getting into Eckhart Tolle's The Power of Now. He's German, I guess you could call him a spiritual teacher, but he's not really that. He says that you're always in a present moment with whatever you do. Your projection of the future is a concept in your mind. It seems like through the whole of life we have never found the future, because we're always in the moment.
Moving to the past briefly, though: How do you feel about Bo Selecta? Your previous interviews suggested you were enraged by it.
CD: I was fine about it. I remember Spitting Image before that and thought it was pretty funny, and then there was this caricature of me. But he also did David Beckham, Mel B., all these huge people. In one way it was a form of flattery, and I didn't care about Kes or whatever he was on about. I didn't feel like it was a heavy threat on me.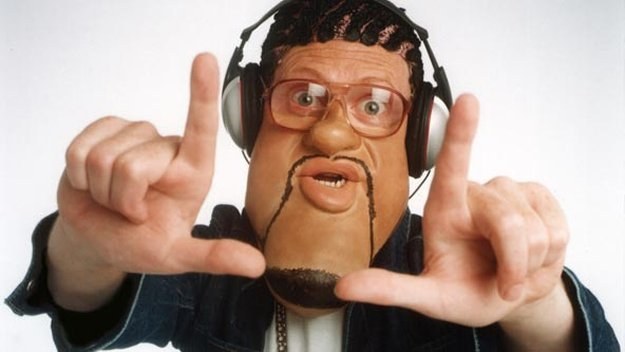 But it did come to dominate the public's image of you.
CD: The only shift I saw was at one point when I wasn't putting any new music out.
The "Re-Rewind" phrase was, at one moment, part of a cool underground UK garage movement, then it was from Bo Selecta. That's when my ego kicked in and I was like, "No, it's not [from Bo Selecta]." But deep down I wasn't as phased as everyone was making out. People said it had a massive effect on my career but that [having less success] was to do with the songs I was recording. They didn't touch people in the way that they did before, so I took it on the chin.
Did you cope with your downturn in success well?
CD: If I never had that I would have always been floating on this wave of success. No. 1s, major records, then you're getting swayed when your record comes in at No. 10? Is that the biggest problem you have? But you live in a beautiful home and have a great car and you're healthy. Boom, this comedian guy comes out and it gives you the knock that is necessary. You can go against it or you can be like, "Thank you, because you gave me such a nice bang to the side of the ego to put me back in place."
But you've been quoted as saying how hurtful you found Bo Selecta and that you wanted to knock out Leigh Francis…
CD: For sure, the quotes are there. But that was from a conversation I had with a publicist about how we deal with it. They were saying, "You've got to come back strong with this so say you want to knock the guy out." I didn't want to knock anyone out. It was a media strategy all gone wrong. And other people were like, "Embrace it, nip it in the bud and have him come onstage at the Royal Albert Hall." That didn't quite work.
What would you do if you met Leigh Francis now?
CD: We met at Fearne Cotton's wedding afterparty. I saw him so I walked over and thought, "How's this going to work out?" I think he expected me to be super hardcore but we looked at each other and I was like, "I have no hard feelings about all this. I don't know how you feel, but you've done your thing and it doesn't really matter to me so let me give you a big hug right now and be done with it." It wasn't to pacify it and be like, please don't do that any more. He said, "Craig, I didn't really mean anything to happen like it did, it just happened and I'm glad we can have this moment and cool with each other."
When was the last time someone did a Bo Selecta impression in front of you?
CD: You'll find them on Twitter. Back then it was people wanting to provoke a reaction but now people feel a bit stupid about doing it. When people would say my name in a northern accent or whatever, they'd get a little smirk: an, "OK, what?" Not me antagonising them, just giving a little smirk, then it would fall off.
Aside from Bo Selecta impressions, what are the weirdest fan encounters you've had?
CD: There was one girl who'd turn up everywhere I was with a guitar. It started to get weird when it happened up and down the UK then in other countries. It wasn't like she really wanted anything, she was just like, "I'm here and I'm going to play this weird, folky, out-of-tune thing for you." It was like Worzel Gummidge was following me around.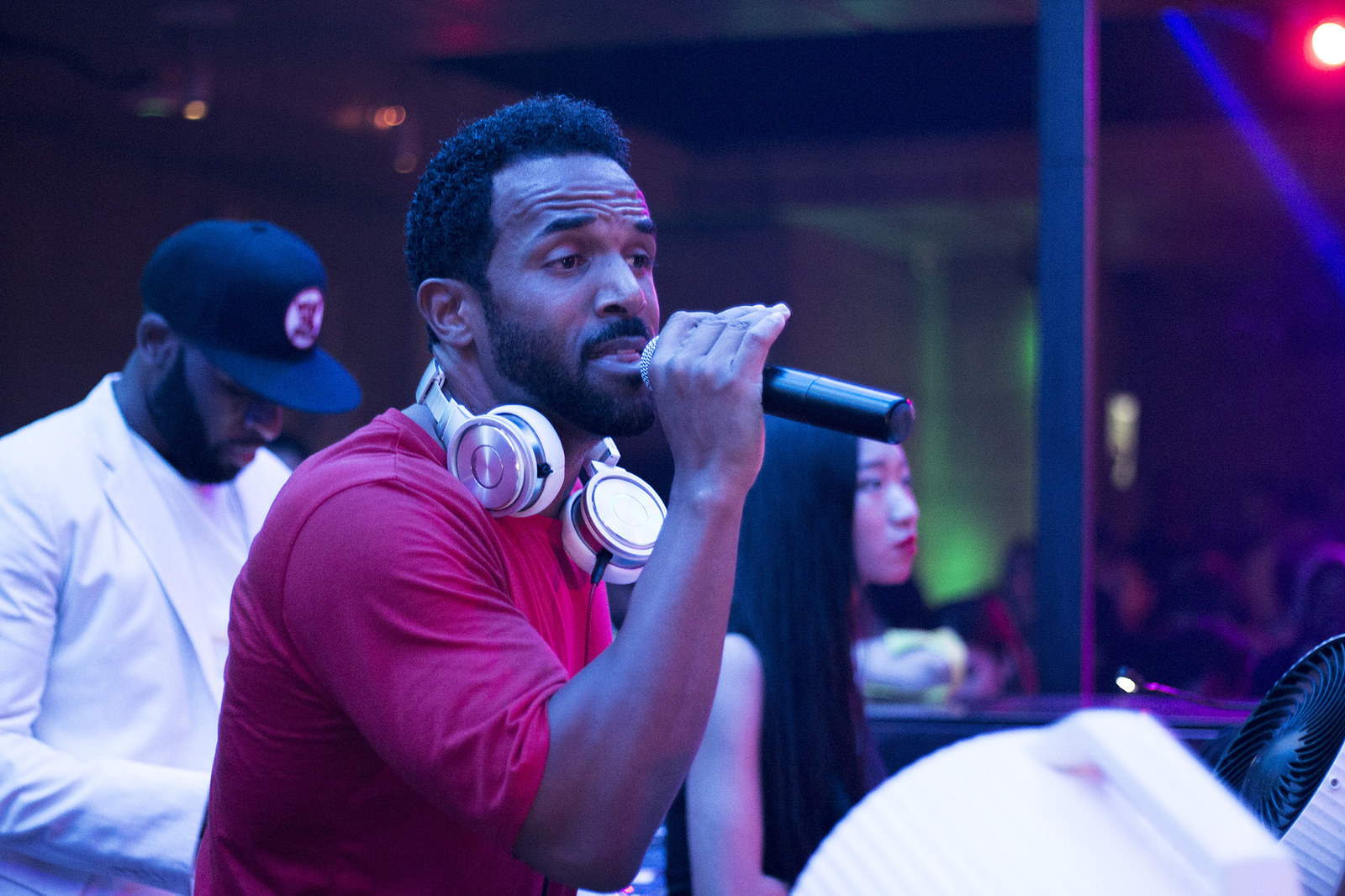 Having been out of the charts for a while you must have been invited to be on some reality TV shows…

CD: Yeah, all of them. From Celebrity Big Brother to I'm a Celebrity… Get Me Out of Here! It's not my thing. What's the best I'm going to get out of I'm a Celebrity…? If you win, people go, "Well done, you've won the show – we're still not going to buy your music." But if you want to go on there and it gets you 200 grand then go ahead and eat those bugs.
Finally, you spend most of your time in Miami – did you vote in the UK general election by post?
CD: I didn't vote. None [politicians or parties] that I've seen in the time I've been alive have actually achieved anything. I'm not saying, "Don't vote," but has there ever been someone who is representative and has changed something? I'm more interested in a global thing – as a human race where we're still at the point where we can drink our Evian water while there's still a country that's trying to work out how to get clean water. Something's wrong with all countries and all voting systems. How intelligent are we supposed to be when we're like, "Oh, we've got the new iWatch [Apple Watch]..."

…Well, you have a watch that doesn't actually tell the time.
CD: Ha, well, I did actually get the new iWatch the other day and I'm not sure what it really helps me with.