People Across 22 Countries Think The World Is Getting Worse: Data Shows
Fifty-seven per cent of people think their country is in decline, 48% think young people will have worse lives than their generation, and 69% think the system is rigged against them.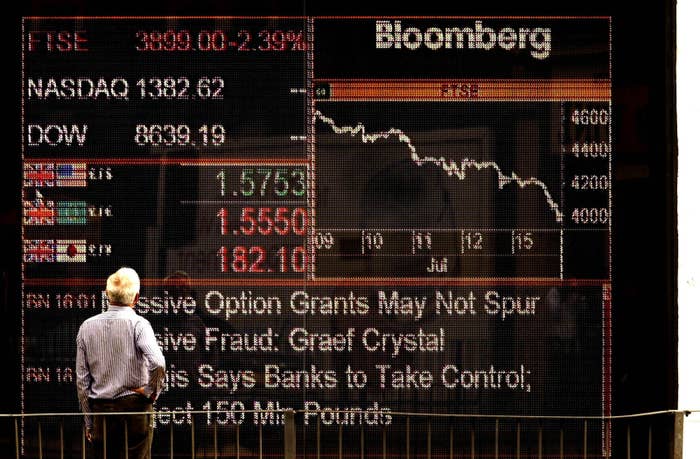 A survey of more than 16,000 people across 22 countries by Ipsos Mori has revealed a majority of people believe their country is in decline, with many longing for "strong leaders" and losing faith in their political elites, BuzzFeed News can reveal.
The data, which comes from fieldwork in November 2016, shows some of the underpinnings of populist movements in countries across the world, the pollster suggested.
"The political shocks of the last year have reignited interest in what is driving public opinion, but in reality we have been monitoring high levels of discontent with the traditional way of doing things for some time now," said Bobby Duffy, the MD of Ipsos Mori's social research institute.
"This can take many forms – economic insecurity, feeling ignored by the elites, anti-immigration sentiment and a general perception of decline – but our study suggests that many countries around the world share the view that the system no longer serves them.
"And with more elections coming up – notably in France, but also in other countries such as South Korea – this mood of discontent is likely to play a crucial role in 2017 too."

Here's how that data breaks down.
57% of people think their country is in decline.
A majority of respondents in 14 of the 22 countries surveyed thought their country was in decline, with South Africa, South Korea, and Italy showing the highest levels of decline – and India and Canada being among the most optimistic nations.

43% of people think their generation has it worse than the previous generation.
Only 32% of respondents on average thought they had it better than their parents, so of those expressing an opinion gloom was the majority choice. Responses to this question generally divided by region – gloom was higher in European and Asian countries than Latin American countries and other emerging nations.

48% think today's youth will have it worse than their parents.
People across the nations expected worse for young people today than themselves – and by a bigger margin: Only 27% of respondents said they thought things would be better for today's young people. France, Spain, and Belgium were particularly pessimistic on this front.

69% of people think their country's economy is rigged against them.
A majority of people in every country except Sweden felt the system was rigged in favour of the rich and powerful, with more than 80% of respondents in Hungary, Mexico, Israel, and Spain feeling this way.

63% want a "strong leader to take their country back".
Only Japan, Germany, and Sweden had less than 50% support for this question.

49% want a "strong leader" who will be willing to "break the rules".
Support for this varied hugely from country to country – in France, which has presidential elections this year, support for this proposal was at 80%, while in Sweden and Germany only around 20% of respondents liked the idea.

Less than half of American respondents agreed with the statements.
60% of people say experts don't understand the lives of "people like me".
The public really have had enough of experts.