Here's Why The General Election Will Actually Be Really Fascinating
There may be little doubt about the final result, but the 2017 election will be like no other. BuzzFeed News crunched the numbers to show the key themes and battles. (Updated with new Welsh polling).
by
,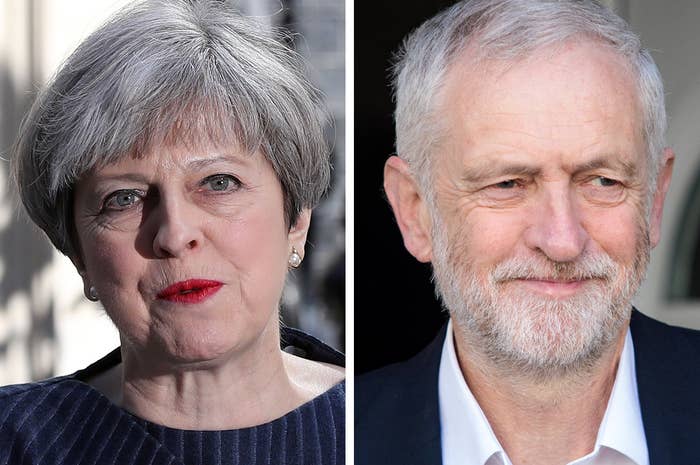 So, it's really happening. After Theresa May announced that a year was too long for Britain to go without a divisive national trip to the ballot booth, MPs from all parties on Wednesday backed her call for an early general election – 8 June it is.
It's going to be a chaotic seven weeks until voting day, and an election like no other. It comes amid massive tectonic shifts in UK politics, from the collapse of Labour and the potential unravelling of the union with Scotland to the longer-term political impact of the Brexit vote.
To try to make sense of it before the fog of war creeps in, BuzzFeed News has crunched a load of available data – 2015's election results, national polls of England, Scotland, and Wales, and data on how each constituency likely voted during the Brexit referendum – for an early stab at how this electoral contest will be shaped and where the major battlefields will be.
The final result is in little doubt: a Conservative victory, and probably sizeable. But the 2017 election will be fascinating for a host of new reasons, unthinkable even just a few years ago: Labour facing a losing battle against the Conservatives in its Brexit-backing heartlands; the ardently pro-Remain Liberal Democrats looking to bounce back from their 2015 trouncing, possibly gaining 10 or more seats; and the Conservatives potentially taking seats from the SNP in Scotland. UKIP, meanwhile, will have an uphill struggle if it wants even one seat – but it has a symbolic prize in its sights.
If the polls stay where they are, Conservatives could be on track to pick up a majority of 120 or more.
BuzzFeed News
The latest three polls from ComRes, ISM, and YouGov all give the Conservatives a lead of more than 20 points over Labour.
Working out what that actually means in terms of MPs' bums on seats isn't an exact science, but if we assume a uniform swing – that each constituency's votes change in line with national polls – that suggests Labour could be at risk of losing 50 or more seats, the Conservatives could pick up plenty, and the Liberal Democrats could be looking to more than double their current seat count.

This needs some serious caveats, though. Firstly, this is the very start of an election race, before the parties have set out their policy platforms and before the dirty fighting has begun.
Generally speaking, polls tighten during election races, though conventional wisdom also generally dictates governing parties do slightly better than polls would suggest (the evidence for this is patchy).
There are reasons to think Labour might be able to catch up in the polls: Election media rules mean it'll get more TV coverage, and it has a good financial war chest thanks to its huge surge in membership numbers. But it will also have to face relentless attacks on leader Jeremy Corbyn from a Conservative machine that has previously left him relatively untouched.
Two other factors to watch out for: First, all politics is local. Serving MPs who are popular in their constituencies could easily defy national trends to retain their seats, for example. Second: This election will be largely dominated by Brexit, and how constituencies voted in the referendum could easily prove a decisive factor in how different parties perform.
Here's the key themes to look for.
Labour faces major losses to the Conservatives in its heartlands in northern England and the Midlands – especially in areas that voted for Brexit.
Chris Applegate / BuzzFeed News
Labour-held seats in constituencies estimated to have significant Leave support that may be under threat from the Conservatives. Brighter blue indicates a closer margin between the Conservatives and Labour. Tap or hover over each seat to get more information.
In February, Labour lost the seat of Copeland, in Cumbria, in a fiercely contested by-election triggered by the resignation of former Labour MP Jamie Reed. Reed's majority of around 2,500 was overturned, leading to the election of a new Conservative MP with a majority of more than 2,000.

The problem for Labour is there are a lot of seats like Copeland: which were held by Labour with relatively slim majorities, which voted for Brexit, and which may now be ready to switch to the Conservatives.
The chart above shows Copeland as a blue diamond. The estimated percentage of the constituency that voted for Brexit (based on figures from the political scientist Chris Hanretty) is on the horizontal axis, and Labour's vote share is on the vertical one. Brighter blue seats are ones where the margin between the Conservatives and Labour is smallest. Labour's issue is the sheer number of bright blue seats clustered near Copeland on the chart – which suggests they're vulnerable.

As BuzzFeed News wrote last year, in an election dominated by Brexit, Labour faces a much tougher challenge than the Conservatives to defend its current seats – which are split between Leave-supporting former industrial heartlands and Remain-supporting metropolitan areas. It's still unclear exactly how the issue of Brexit will affect Labour, and what line it will take in the campaign. The nightmare scenario for the party is that it ends up alienating both sides.

This chart, combined with polling data, suggests that Labour faces losing Brexit-leaning seats such as Wakefield (held since 1932, with former leadership contestant Mary Creagh as incumbent), Halifax (held since 1987), and Newcastle-under-Lyme (held since 1919) to the Conservatives.
Labour could also face a reversal in Batley & Spen, the seat held by Jo Cox until her murder last June, now held by Tracy Brabin after a by-election in which the other major parties did not field candidates. Campaigning MPs including Paula Sherriff (who secured a government reversal on the so-called tampon tax) and Kerry McCarthy also face very tough races to keep their seats.
Meanwhile, the Conservatives are likely to lose some seats in pro-Remain areas to the Liberal Democrats.
Chris Applegate / BuzzFeed News
Conservative-held seats in constituencies estimated to have significant Remain support that may be under threat from the Liberal Democrats. Brighter yellow indicates a closer margin between the Liberal Democrats and Conservatives. Tap or hover over each seat to get more information.
While Labour risks being outflanked by the Conservatives in pro-Leave areas, Conservatives face a threat from the Liberal Democrats in some of their constituencies that are estimated to have leaned heavily towards Remain – but on a much smaller scale. While Labour has 50 or more at-risk seats, the Conservatives have serious worries in fewer than 10.

The above chart shows Richmond – which the Liberal Democrats retook from Zac Goldsmith in a by-election with a huge swing – compared with other constituencies. It suggests the Conservatives may struggle to hold Twickenham, which former MP Vince Cable hopes to regain, as well as Kingston and Surbiton, Bath, and Lewes, among others. Some Leave-leaning Conservative seats, such as Eastbourne, could also be vulnerable to a Liberal Democrat resurgence.
More optimistically, the Liberal Democrats could hope to retake Oxford West and Abingdon, or Cheltenham, though the swings required there would be much more sizeable (but still less than they needed to take Richmond Park).
Labour also faces an extra challenge in some pro-Remain areas, where Liberal Democrats – who are polling better than they were in 2015 – look set to retake some seats. Cambridge, which is being contested by its former incumbent Julian Huppert, seems a likely target, as does the London seat of Bermondsey and Old Southwark. There are other seats that look good for Liberal Democrats based on polling – including Jess Phillips's Birmingham Yardley constituency – but Labour may hold on here due to the area's support for Leave in the Brexit vote.
Labour may have an outside chance of some pick-up opportunities in Remain-leaning areas that narrowly went to the Conservatives in 2015 – in seats like Brighton Kemptown or Cardiff North. However, their local candidates would need to strongly defy their national polling trends for this to happen.
There is opportunity for the Conservatives in Scotland.
BuzzFeed News
The SNP managed to grab an astonishing 50% of Scotland's vote in 2015's general election, and recent polling suggests this has not slipped much – falling to 47% or so.

What has changed is the polling positions of the other parties: The Liberal Democrats have slipped slightly, Labour has fallen a lot, and the Conservatives are resurgent. This gives the opportunity for the Tories to threaten as many as 10 seats in Scotland, most of them held by the SNP. Seats such as Moray or West Aberdeenshire in the northeast of Scotland – the least pro-Remain region of the nation – may be particularly vulnerable to Conservative attack, but the party also threatens constituencies around both Edinburgh and Glasgow (if not in Glasgow itself).
The battleground in Scotland will centre around Ruth Davidson – who has strong popularity numbers – trying to keep the focus on the Scottish Conservatives, while her rivals will try to tie her to Theresa May and UK Conservatism. Labour and the Liberal Democrats – on current poll showings – may also face tough fights to keep the seats they already hold, though both will be on the lookout for gains.
The Labour vote in Wales is at risk of collapse.
BuzzFeed News
Updated: Polls on Westminster voting intention are less frequent in Wales than they are for the UK as a whole, or for Scotland. In a first version of this piece, using the most recent poll from January, things in Wales looked fairly stable, with Labour at risk of losing one or two seats to Plaid Cymru or the Liberal Democrats.
But a more up-to-date poll published on 24 April tells a very different story: if it is reflected in the general election, Labour faces not being the largest party in Wales for the first time since 1922 – a cataclysmic situation in one of the party's key heartlands.
Under these numbers, Labour seats in Newport, Bridgend, Clwyd South, Delyn, and Wrexham are worth watching closely – the party faces all of those, and more, switching to Conservative control, with the party standing to gain anything up to 8-10 seats.
Other constituencies to watch include Cardiff Central – the seat of Labour's former shadow secretary of state for Wales – which could be a strong target for the Liberal Democrats to retake, and Ynys Môn, which could prove a good target seat for Plaid Cymru.

Northern Ireland, where most of the national parties (barring the Conservatives) don't field candidates, seems unlikely to affect the national race, where few (if any) pundits are expecting coalition talks to be the factor – though the question here will be the extent to which gains by Sinn Féin in the recent assembly elections are mirrored in Westminster, where the party does not take up its seats.
UKIP looks set to have a tough time ahead.
Chris Applegate / BuzzFeed News
Seats in which UKIP got more than 25% of the vote in 2015. Stronger purple indicates a smaller deficit between UKIP and the winning party. Tap or hover over each seat to get more information.
After a string of predicted election breakthroughs that never materialised, hope is thin on the ground for UKIP, which has been falling back in the polls since Brexit and its interminable leadership contests.

The party lost its only MP, Douglas Carswell, when he resigned the UKIP whip to represent Clacton as an independent. That seat now has the potential to become a confused three-way UKIP race, between Carswell, Arron Banks (once the party's main funder, now in dispute with its leadership), and an officially endorsed UKIP candidate. Such a contest could allow a Conservative contender – which could be Carswell himself, if he's allowed to return to his old party – an easy victory.
UKIP may also decide to try its luck in South Thanet once again – the seat contested on multiple occasions by Nigel Farage – but given Theresa May's popularity and the Conservatives' polling, the party faces a serious uphill struggle to make gains.
Elsewhere, UKIP is believed to be talking up its prospects against Labour in Hartlepool, which strongly supported Brexit. This seat looks unlikely on paper to switch to UKIP but is a realistic prospect, especially if not challenged too fiercely by Conservatives. If taken, the seat would be a huge symbolic win: It was once held by arch-Remain supporter Peter Mandelson. UKIP may also have a sniff of a chance in Thurrock, a very narrow three-way marginal won by the Conservatives in 2015, if it can gain more votes from Labour than it loses to the Conservatives.
And here's a few other things to look out for.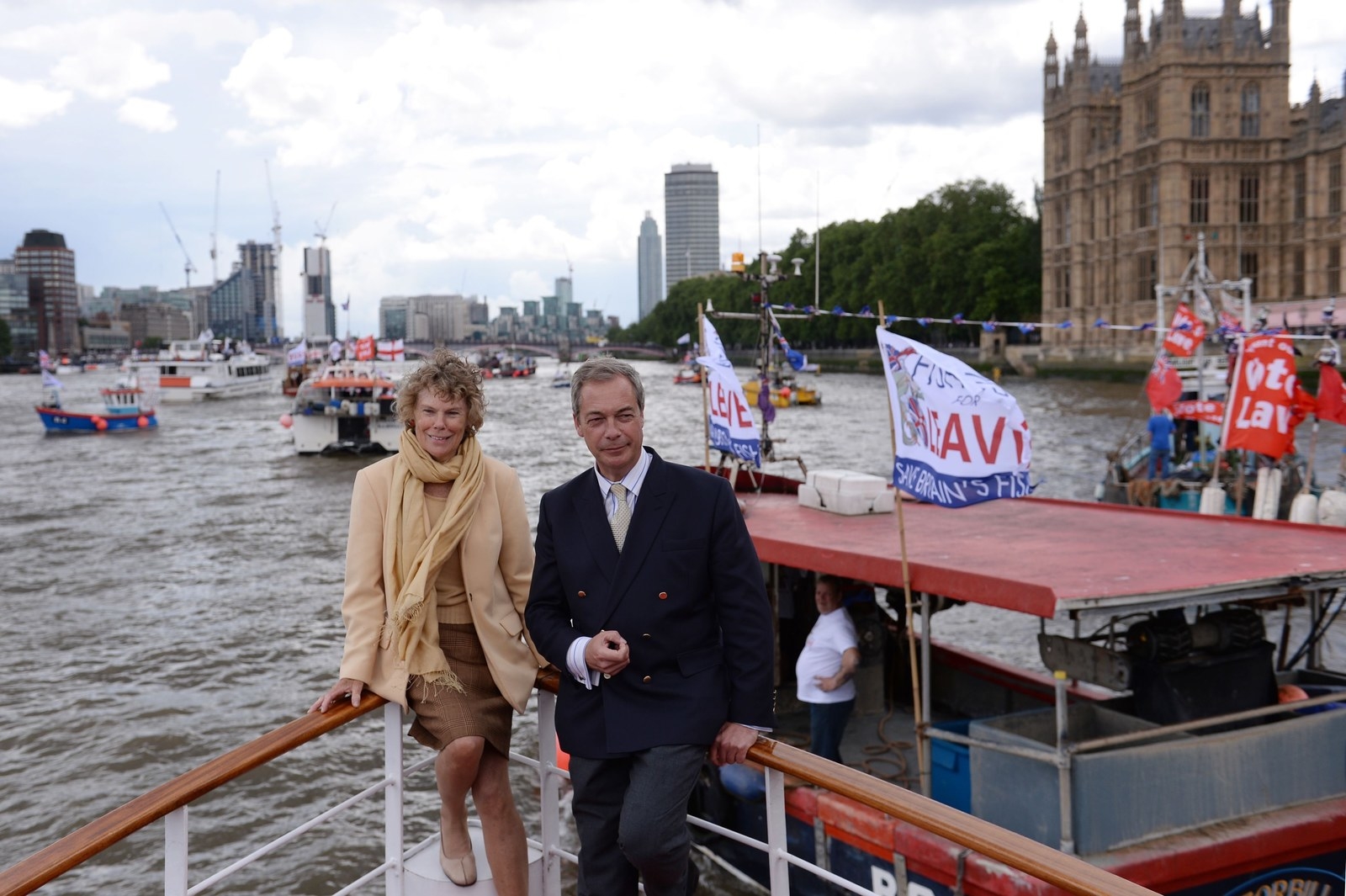 For those interested in wild-card races, Vauxhall could be one to watch: On paper, this seat is pretty safe – Labour incumbent Kate Hoey has held the seat since 1989 and had a majority of 10,000 in the last election.
However, despite representing one of the most pro-Remain constituencies in the country, Hoey campaigned fiercely for Brexit, even appearing alongside UKIP's then leader, Nigel Farage. Hoey is likely to face a strong battle from the Liberal Democrat candidate, George Turner – despite the Lib Dems coming fourth in the constituency in 2015.
Another race for those interested in symbolism is Tony Blair's old constituency of Sedgefield, which could in theory swing to the Tories, though is more likely to be held by Labour. Taking this would represent a huge symbolic victory for the Conservatives, especially as Blair routinely secured the seat with majorities of 20,000 or more.
Finally, for those looking for party leaders likely to lose their seats – this looks vanishingly unlikely. Jeremy Corbyn defends a majority of 21,000, Theresa May has 28,000 (though her constituency leaned slightly Remain), and Tim Farron held a majority of more than 8,000 even in 2015's rout of the Liberal Democrats.
Similarly, Angus Robertson, the SNP's leader in Westminster, could face the Conservatives putting a serious dent in his 9,000 majority if their polling lead holds up, but he is likely to retain his seat, while Caroline Lucas – co-leader of the Greens and the party's only MP – seems likely to hold her Brighton seat.
Estimates for Leave/Remain share of votes in constituencies from "Areal interpolation and the UK's referendum on EU membership" by Chris Hanretty, Journal of Elections, Public Opinion and Parties, Online Early Access.

Outside Your Bubble is a BuzzFeed News effort to bring you a diversity of thought and opinion from around the internet. If you don't see your viewpoint represented, contact the curator at bubble@buzzfeed.com. Click here for more on Outside Your Bubble.