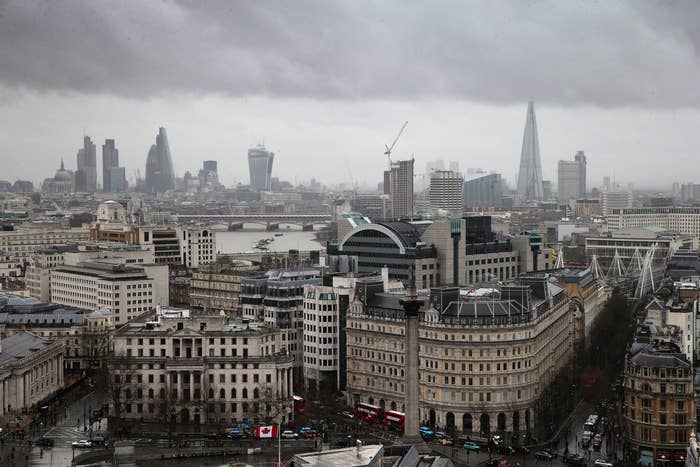 David Cameron used his keynote speech at an international anti-corruption summit to announce a new public register of beneficial owners of UK property.
The prime minister announced plans that will mean, for the first time, anyone buying property in the UK through an overseas company will have to reveal the ultimate beneficial owner of the company on a public register, according to briefings given to several news outlets.
Critically, according to the Financial Times, the rules will be retroactively applied to existing property owners. People who currently own property through an offshore company will have a period of time to either sell the property or disclose their ownership. Companies who fail to comply will risk being stripped of their property by UK courts.

The public listings follow longstanding pressure from campaigners and foreign countries over rules which allow the world's ultra-rich to buy up UK homes, offices and land through anonymous offshore companies, disguising their true owners.
That secrecy is widely believed to have been a factor in London's ultra-high-value property boom, but anti-corruption campaigners have long warned the system means the UK becomes a place for corrupt politicians and businessmen around the world to invest their ill-gotten gains.
The reforms will have extensive consequences for offshore owners and the ultra-high-end property market alike.

A database of UK property held through overseas companies, compiled by Private Eye, shows more than 100,000 UK properties purchases through overseas companies between 1999 and 2014, with a total value in excess of £250 billion. The number of properties purchased in this way rose from around 1,500 in 1999 to more than 9,000 by 2014.
Companies based in the offshore haven of the British Virgin Islands were the most prolific property owners in the database, followed by the UK crown dependencies of Jersey, the Isle of Man and Guernsey.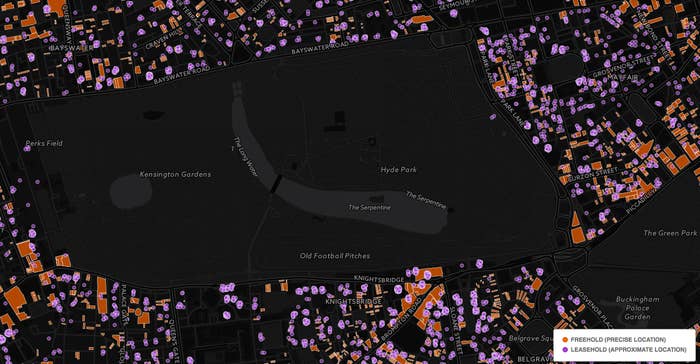 The move is likely to be popular among campaigners for offshore transparency, following several years of damaging leaks about the scale of the offshore industry and the UK's role in it, culminating in last month's publication of the Panama Papers by the International Consortium of Investigative Journalists and 100+ international publishing partners.
However, it may also hit the luxury property market, especially in London, where shares in high-end property developments are flagging as sales stall. If the new moves provoke a sell-off – while scaring off potential buyers – prices at the top of the market could fall sharply.
The moves are also likely to be unpopular with secretive Russian and Chinese oligarchs with anonymous UK property interests. Wealthy Russians have been heavily encouraged by Vladimir Putin's government to move the majority of their assets back into Russia, while anti-corruption crackdowns by Beijing mean some Chinese owners of UK property may be reluctant to disclose their holdings.
Cameron will reveal the full details of his plan at his speech to the Anti-Corruption Summit London on Thursday. The international summit, organised by Downing Street, got off to a rocky start after the prime minister got caught on mic referring to "fabulously corrupt countries" coming to attend the summit.
Cameron specifically referred to Afghanistan and Nigeria as the two most corrupt countries in the world. His spokesman later clarified the prime minister's remarks.
"Both President Buhari of Nigeria and President Ghani of Afghanistan have acknowledged the scale of the corruption challenge they face in their countries," he told journalists.
"Both leaders have been invited to the summit because they are driving the fight against corruption in their countries. The UK stands shoulder to shoulder with them as they do so."
Cameron also announced a consultation on measures to extend corporate anti-bribery rules to cover fraud and money-laundering, according to The Guardian.

Current rules make it an offence for executive to fail to take reasonable steps to prevent bribery within their companies. Cameron's new rules, if they pass the consultation process, would extend the "failure to prevent" offence to cover both money laundering and fraud.

The government has previously considered a recommendation in the UK Anti-Corruption Plan to extend these "failure to prevent" laws, but later quietly dropped the proposal, as BuzzFeed News reported.