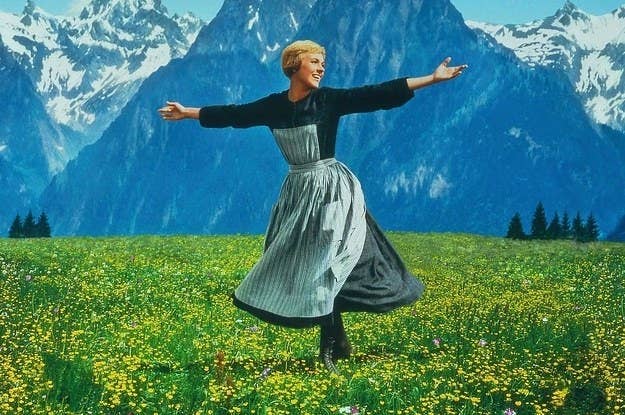 1.
How long does it take to apologise a trillion times? (Outkast, "Ms Jackson")
2.
How many generations would have passed by the year 3000? (Busted, "Year 3000")
3.
Where would you be if you were 24 hours from Tulsa? (Gene Pitney, "24 Hours From Tulsa")
4.
Where would a spaceman be if he travelled a year at light speed? (Queen, "'39")
5.
Where do broken hearts go? (Whitney Houston, "Where Do Broken Hearts Go")
6.
Where have all the flowers gone? (Peter, Paul and Mary, "Where Have All The Flowers Gone?")
7.
Where would the Proclaimers end up if they walked 500 miles, and 500 more? (Proclaimers, "500 Miles (I'm Gonna Be)")
8.
How big would you have to be to put a million photographs on yourself? (The Vapors, "Turning Japanese")
9.
Are there 4,000 holes in Blackburn, Lancashire? (The Beatles, "A Day in the Life")
10.
How do you solve a problem like Maria? (From The Sound of Music, "Maria")
11.
Are we 12 billion light years from the edge? (Katie Melua, "9 Million Bicycles in Beijing")
12.
How much would you have to earn to be "barely gettin' by" in LA in 1980? (Dolly Parton, "9 to 5")
13.
How soon is now? (The Smiths, "How Soon Is Now?")
14.
Is there life on Mars? (David Bowie, "Life on Mars")
15.
Should I stay or should I go? (The Clash, "Should I Stay or Should I Go")
16.
Who's to blame: the sunshine, moonlight, good times, or boogie? (The Jacksons, "Blame It on the Boogie")
17.
Will it be lonely this Christmas? (Mud, "Lonely This Christmas")
18.
Have we lost elephants' trust? (Michael Jackson, "Earth Song")
19.
Why? (Annie Lennox, "Why")
20.
What is love? (Haddaway, "What Is Love?")
21.
Is this the real life? Is this just fantasy? (Queen, "Bohemian Rhapsody")
22.
What have they done to the rain? (The Searchers, "What Have They Done To The Rain")
23.
Can I kick it? (A Tribe Called Quest, "Can I Kick It?")
24.
Why does it hurt when I pee? (Frank Zappa, "Why Does It Hurt When I Pee?")
25.
How much is that doggie in the window? (Patti Page, "(How Much Is) That Doggie in the Window")
26.
Who run the world? (Beyoncé, "Girls")
27.
Where have all the cowboys gone? (Paula Cole, "Where Have All the Cowboys Gone?")
28.
What would happen if it were Christmas every day? (Wizzard, "I Wish It Could Be Christmas Everyday")
29.
Do they know it's Christmas time? (Band Aid, "Do They Know It's Christmas")
30.
Are white Christmases what we used to know? (Bing Crosby, "White Christmas")
31.
Are the boys of the NYPD choir singing "Galway Bay"? (The Pogues, "Fairy Tale of New York")
32.
Do you want to build a snowman? (From Frozen)
If you've got any more questions from pop songs, send them to me on Twitter @jamesrbuk and I'll try to get to it.