You guys...in the world of beauty, there is a war currently on the way. A war for makeup lovers to get Shane Dawson and Jeffree Star's long-awaited makeup collection. Let the record show they had been hinting at this collaboration since last December!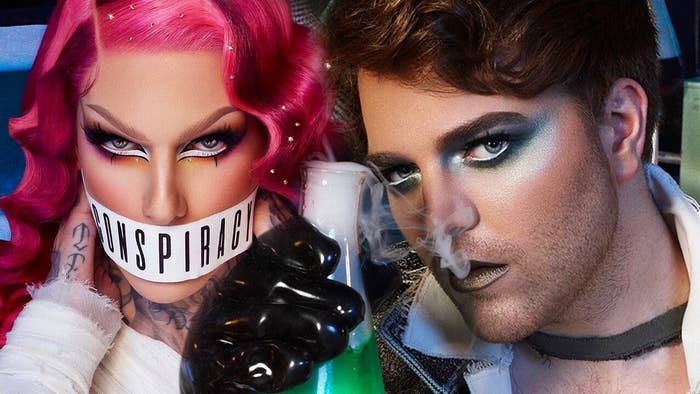 Star took to Twitter yesterday to post images of the colors in their Conspiracy collection, which took about a year to make and left the girls WAITING for what felt like decades.
As to be expected, Twitter lost their mind over the official announcement, the images, the YouTube video, just everything, honey! And when I say they (the collective) lost it, I mean it.
I mean, whether you like makeup or not, this packaging is pretty sick:
This user gave us the info we need — aka, how much all of this is about to set us back:
Clearly this will be the makeup version of The Hunger Games, and blood may be shed (JK, I hope):
People even got involved in the cast and crew, because EVERYONE MATTERS:
Welp, pay the mastermind behind the palette more (says Twitter):
This user actually focused on the music and the grand finale:
This user is now hairless:
This person...felt the spirit, IDK:
Clearly, Twitter is getting their coins together for the big day:
Well, most of Twitter is. Others are working on it:
Preparing for the rapture (a live example of what people plan to do):
Apparently we're selling souls for the palette — I didn't know, I'm just the messenger:
And others are making magic happen with a palette and an empty bank account, but honestly, I believe in y'all:
The true heros in all of this are all the factory workers, and Twitter wants to thank them for their service:
Whew, well, is anyone grabbing the palette? What do you think of the colors and the hype?